News
New Red Band Feature on Robert De Niro's The Family
New NSFW clip features Robert De Niro in Luc Besson's The Family express himself like a poet with a stream of F-bombs.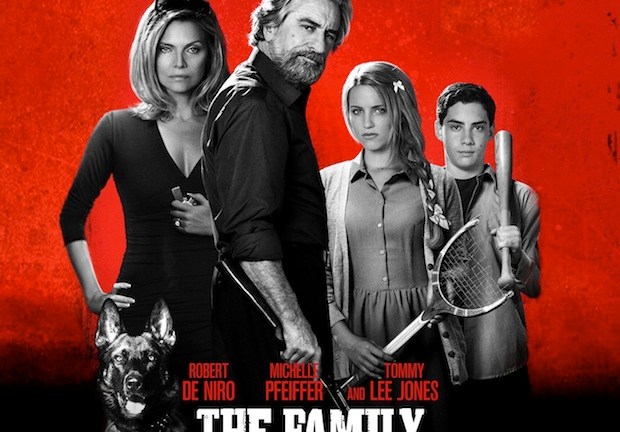 Robert De Niro is one of the finest actors of his generation. Whether it is Travis Bickle, Jake La Motta or Vito Corleone, the man is an artist in intense performance. If one wishes to see the many levels of his nuance, look no further than at this Friday's upcoming The Family.
In a very, NSFW video, Robert De Niro's character, Giovanni Manzoni, expresses himself in a nuanced and cultured barrage of "fucks." He can use it as a compliment, an insult, an ode to joy or an expression of grief. And of course, it sounds great when you're bashing someone's head in.
In the new film written and directed by Luc Besson (Leon: The Professional, Taken
), Michelle Pfeiffer plays the wife of "Fred Blake" aka Giovanni Manzoni (Robert De Niro). After he rats out the mob, he goes into witness protection with his wife Maggie (Pfeiffer), daughter Belle (Dianna Agron) and son Warren (John D'Leo). Violent mob related comedy of course ensues, as does Tommy Lee Jones.
The Family opens September 13 in the U.S.
Like us on Facebook and follow us on Twitter for all news updates related to the world of geek. And Google+, if that's your thing!