News
New Poster of Benedict Cumberbatch as Julian Assange
New poster for The Fifth Estate shows actor Benedict Cumberbatch going the full Assange.
DreamWorks is gearing up for the fall by releasing the first poster for the Bill Condon-directed project, The Fifth Estate. Based on true events, the film aims to explore the genre around an Internet upstart that became the most controversial Website in the last decade when to "speak truth to power," it leaked countless government documents onto the Internet.
The film is set to star Benedict Cumberbatch as the much-debated figure Julian Assange, as well as Daniel Bruhl, Anthony Mackie, David Thewlis, Alicia Vikander, Peter Capaldi, Carice van Houten, Stanley Tucci and Laura Linney.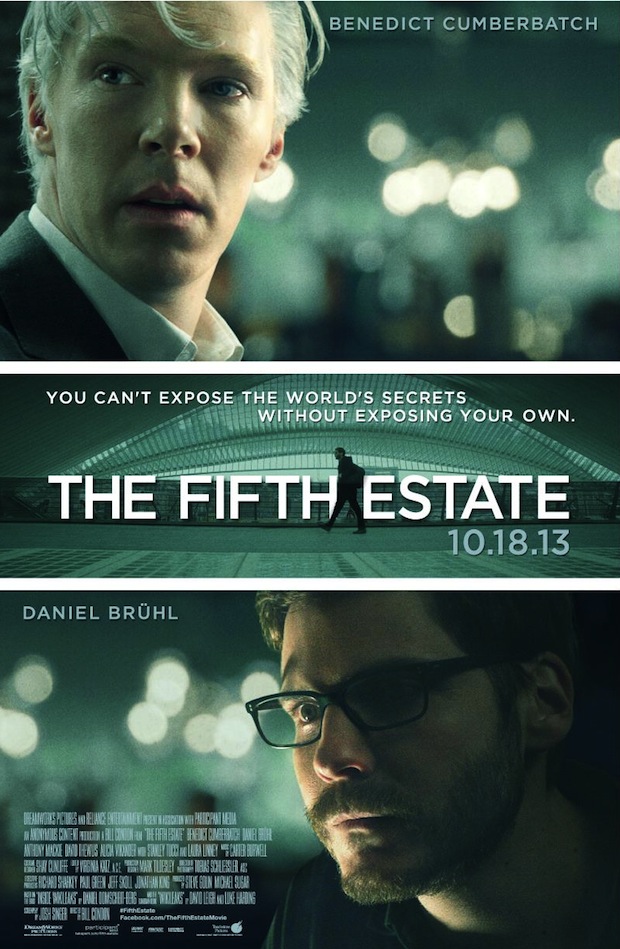 The film will tell how WikiLeaks began as a meagerly financed platform for whistleblowers to bring attention to government and corporate secrets, however when they leak the biggest cache of confidential U.S. documents in history, WikiLeaks founder Assange falls out with colleague Daniel Domscheit-Berg (Bruhl) and ask the ever prevalent questions, regarding secrecy, freedom, and security.
The Fifth Estate opens its doors on October 18.
Like us on Facebook and follow us on Twitter for all news updates related to the world of geek. And Google+, if that's your thing!