News
New poster for The World's End
Pegg, Frost, Wright, a pub and some creepy people with bright blue eyes. It's the poster for The World's End.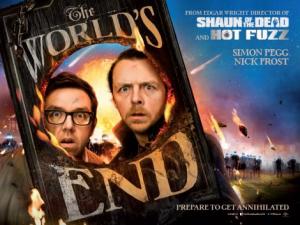 There's obviously a high level of anticipation for Edgar Wright, Simon Pegg and Nick Frost's concluding instalment of the Cornetto Trilogy, The World's End. The first trailer is set to arrive this week so we will get a better idea on how it's looking then, but in the meantime Edgar Wright has released the quad poster for the movie on his Twitter account.
As you can see, it's got Pegg and Frost peering out through a bar sign brandishing the movie's title, a sign that appears to have been damaged by a meteor. And there are some bonus creepy looking blue eyed folk giving it an Invasion Of The Body Snatchers feel.
Without further ado…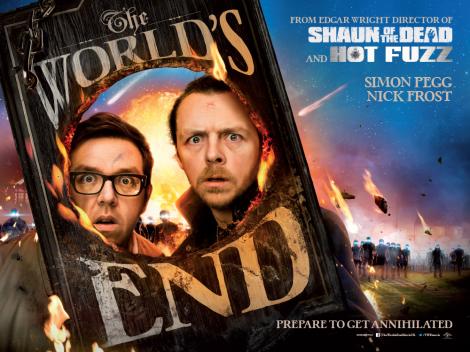 The World's End is set for release on July 19th.
Like us on Facebook and follow us on Twitter for all news updates related to the world of geek. And Google+, if that's your thing!