News
New Mutants Movie Wanted Jon Hamm as Mister Sinister
The New Mutants movie reshoots could have added Jon Hamm as Mister Sinister...but didn't.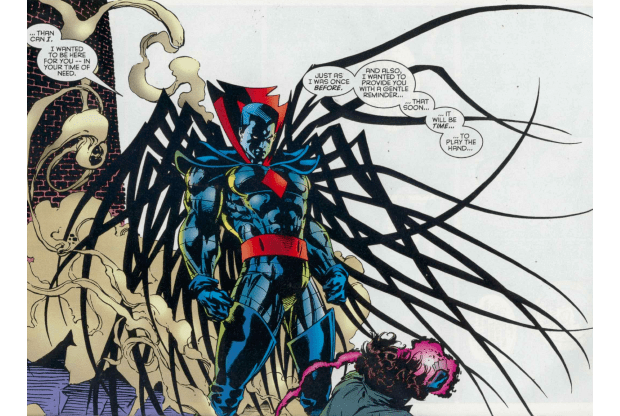 The New Mutants movie is becoming something of an ongoing saga. It shouldn't have to be this way. It has a terrific young cast, a director (Josh Boone) who absolutely adores the source material and who was willing to take chances on something other than a traditional superhero movie. In fact, that initial New Mutants movie, which certainly played up the idea that it could be a horror movie, might be part of the reason things have become so difficult.
The Tracking Board has a detailed report on what the recent reshoots and release date shuffles on New Mutants are all about. It's a fascinating read, but it also makes it clear that this isn't as dramatic as it all appears from the outside. The movie is having a little bit of an identity crisis, but it seems like the studio still trusts Josh Boone to deliver the movie he wants to make.
But within all of this are a couple of fascinating details. One of which is that Jon Hamm was going to appear in a post-credits scene in the movie. His character? Nathaniel Essex, Mister Sinister, a character who X-Men fans have been waiting to see on the big screen for years, and who was briefly teased at the end of X-Men: Apocalypse. Hamm's Sinister was apparently so close to appearing that "Boone filmed material that led up to that reveal, only for Fox to change their minds after shooting had been completed."
Mister Sinister is one of the most popular X-Men villains of the 1990s, a geneticist who catalogs mutant DNA to produce his own mutant super-soldiers. The Essex Corporation was seen collecting mutant DNA (specifically Weapon X/Wolverine's) at the conclusion of X-Men: Apocalypse, so his appearance in New Mutants would likely indicate he's interested in the goings-on at the creepy school this team hangs out at.
In any case, it's not happening, and the character appearing at the end of New Mutants is now reported to be played by Antonia Banderas…who apparently won't be playing Mister Sinister. We'll see if we actually end up seeing him.
New Mutants is currently scheduled to open on August 2, 2019. Hopefully it actually happens this time.