News
The New Mutants Movie in Limbo, Says Maisie Williams
Fox's X-Men spinoff movie, The New Mutants, remains up in the air, especially after Disney's acquisition of the company.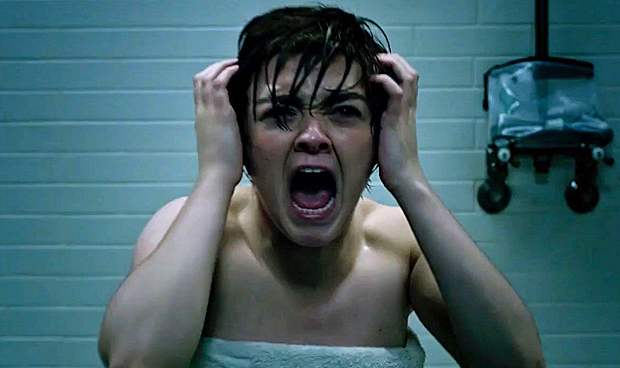 The New Mutants movie has had things rough, and that doesn't appear to be changing as the film heads toward its planned August release date. Indeed, the film – spotlighting Marvel Comics' classic spinoff title about an auxiliary X-Men team of Professor Xavier's younger students – had been the subject of reports citing obstacles and delays, which reportedly led to reshoots. While the film finally settled on a date after being shuffled (with franchise sequel X-Men: Dark Phoenix,) on 20th Century Fox's release calendar, co-star Maisie Williams just dropped some (not at all encouraging) bombshells about its status.
In a lengthy Rolling Stone interview piece primarily focused on the impending conclusion of her Game of Thrones role of Arya Stark (and Sophie Turner's role as Sansa Stark), Williams – who, in The New Mutants, plays the classic lycanthropic comic character, Rahne Sinclair, a.k.a. Wolfsbane – briefly updates on the film's status. Apparently, it is stuck in corporate limbo after Disney's recently-closed acquisition of Fox, the latter of which had been licensing the Marvel Comics property since 2000's original X-Men, maintaining its own film universe ever since. As Williams states in frank fashion, "Who knows when the f**k that's gonna come out?"
Williams also recalls talking to one of her co-stars in the film, Charlie Heaton (who plays Sam Guthrie/Cannonball), asking him in a conversation that took place the other day, "What the f**k is going on with this movie?" Apparently, he didn't know either. She smiles, adding, "Hopefully this interview will make everyone hurry up a little bit!"
As if that wasn't inauspicious enough for The New Mutants, Williams also addresses the reported reshoots, which were supposedly designed to "make it scarier," revealing that they didn't take place at all! It's a rather shocking development, since the narrative of the reshoots had been taken as gospel for quite a long time, facilitating numerous rumors, notably one implying that Dafne Keen's Logan character, Laura Kinney/X-23, had been added to the film post-principal photography.
The New Mutants was directed and co-written by Josh Boone (The Fault in Our Stars), and everything we've heard and seen about the film points to an ambitious thematic divergence from the typical X-Men movie, rooted in darker horror thriller movie tropes. However, much like upcoming mothership sequel X-Men: Dark Phoenix (which stars Williams's Thrones cohort, Sophie Turner), the Disney acquisition essentially renders the film as an afterthought, with inevitable plans in the works by (Disney's) Marvel Studios to incorporate the long-licensed property into the Marvel Cinematic Universe's Avengers-centric film canon.
Yet, Williams claims that she and Turner still very much want their X-Men movie characters to arrive onscreen, saying, "It would be ridiculously stupid if they didn't do that." Fortunately, there's still a window of time for The New Mutants (and Dark Phoenix) to flourish on the big screen. Indeed, as Marvel Studios president Kevin Feige recently mused, the earliest of planning stages for the MCU migration of X-Men (and fellow Fox-licensed Marvel property Fantastic Four,) would only just commence in 2019, which means we won't see anything until at least 2021. Consequently, barring any Mouse-House-related changes, there's a chance that the last release dates that we have for the wayward Fox-Marvel movies might still hold.
For now, anyway, The New Mutants is scheduled to hit theaters on August 2, ostensibly preceded by X-Men: Dark Phoenix, which is scheduled for June 7.
Joseph Baxter is a contributor for Den of Geek and Syfy Wire. You can find his work here. Follow him on Twitter @josbaxter.