News
New Mutants Could be the Start of a New X-Men Trilogy
The director of the forthcoming X-Men film, New Mutants, has revealed that he envisioned it as the first of three movies...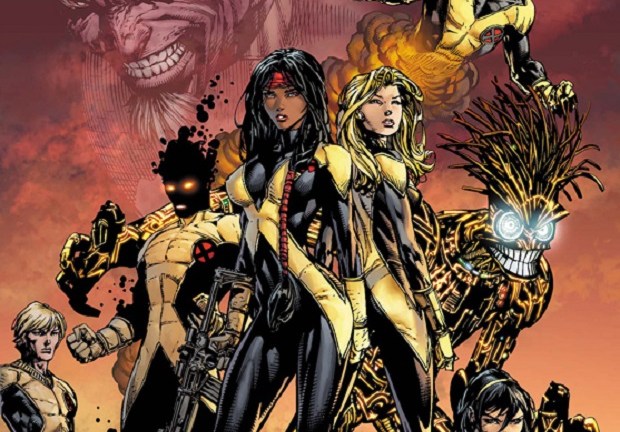 After news broke that a new X-Men film was due to start shooting in April in Montreal, and that the same film was director Josh Boone's New Mutants, we'd be forgiven for feeling spoiled with exciting news. 
But things might be a little larger in scope than even we imagined, as Boone has alluded to the notion of this being the first of three New Mutants features he hopes to make. 
In an interview with creativescreenwriting, the director initially chatted about his early love of comic books, which is the kind of attachment you would always hope for from someone behind a launching pad for a whole multitude of beloved new mutants on the big screen. 
"Co-writer Knate Gwaltney (who wrote and directed a movie titled Cardboard Boxer and wrote a movie titled Kidnap starring Halle Berry that will come out in 2017) is my best friend – I've known him since the day I was born, because our moms are best friends and we grew up together in Virginia."
— Josh Boone (@JoshBooneMovies)
May 14, 2015
"We had a comic book company when we were kids," he explained. "We would draw comics, staple them together, and then sell them to our uncles or whomever. And we were always obsessed with Marvel Comics through the 1980s, long before there was a Sam Raimi Spider-Man movie. We had loved this X-Men spinoff, The New Mutants. We had loved Bill Sienkiewicz's run with Chris Claremont that had Demon Bear. It was really dark, interesting, and different from the typical X-Men stories that we had read."
That's when things took a rather more interesting turn, as Boone went on to reveal a lot more about his long-term plans for New Mutants. "After I made The Fault In Our Stars, we made Fox a comic book. It walked them through a trilogy of New Mutant films that would build on each other. We used this program called Comic Life, and took all the images we had loved from the series and strung them together to show them the movie we wanted to do. We brought it to Simon (Kinberg, a producer on X-Men) and he really liked it. We've been going for the past year and a half to get it ready, and I'm about to go location scout and we have a release date now."
Of course, this could all be undone by the studio if confidence wavers later on, but we would absolutely love to see it happen, so our fingers are very much crossed.
More as we hear it.