News
New Godzilla Anime Trailer Teases King Ghidorah
The final installment of the Godzilla anime trilogy is coming...and it's not coming alone.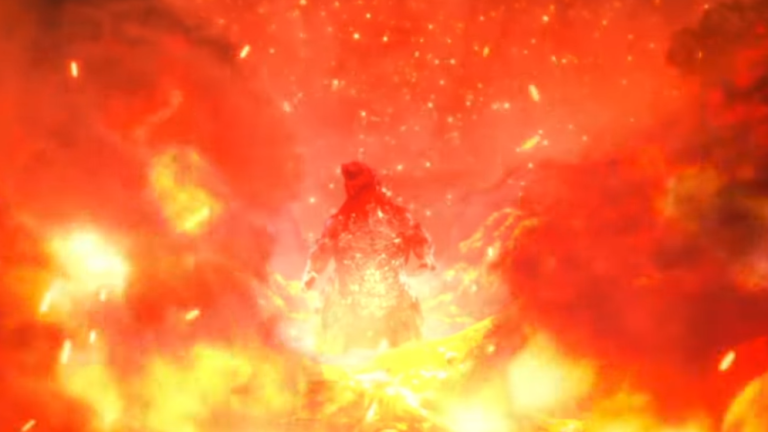 First, Netflix brought us Godzilla: Planet of the Monsters, a sci-fi, kaiju with spaceships extension of the Godzilla legend. Planet of the Monsters reinvented the Godzilla franchise as a gorgeously animated, surprisingly slow-moving, almost impenetrable affair, but its main purpose was to set up a new trilogy of Godzilla anime, all overseen by the folks at Toho.
The recently released Godzilla: City on the Edge of Battle continued the story, and introduced this universe's version of Mechagodzilla (who had been teased in Planet of the Monsters) to the proceedings. But the third installment of the trilogy is coming, and with a tip of the hat to Bloody Disgusting, we know it's called Godzilla: The Planet Eater. Nothing ominous about that at all.
But it's all about the guest kaiju, and from the looks of this teaser, the biggest of them all will join the monster party…
Well, hello to King Ghidorah. Hell yes.
Godzilla: The Planet Eater gets a theatrical release in Japan on November 9. These usually hit Netflix a month or two later, so we should see the conclusion of the anime Godzilla trilogy stomp onto our shores in December or January.
Read the latest Den of Geek Special Edition Magazine Here!