News
New Full-Length Need For Speed Trailer is Here
Check out the first full trailer for the New Need For Speed adaptation with Breaking Bad's Aaron Paul!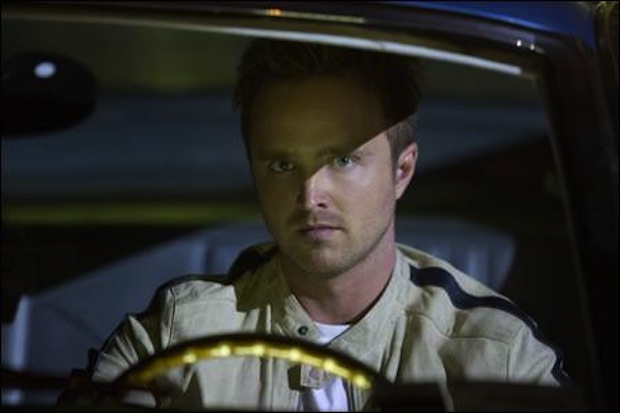 In what increasingly looks like the potential film to break the video game movie curse, Need For Speed has had a new trailer released by DreamWorks and Touchstone, and it looks as slick as a bat out of hell. Of course, a Muse song and Michael Keaton reveal makes everything cooler.
The film centers around Tobey Marshall (Aaron Paul), a blue-collar mechanic who races muscle cars on the side in an unsanctioned street-racing circuit. Struggling to keep his family-owned garage afloat, he reluctantly partners with the wealthy and arrogant ex-NASCAR driver Dino Brewster (Dominic Cooper). But just as a major sale to car broker Julia Bonet (Imogen Poots) looks like it will save Tobey's shop, a disastrous race allows Dino to frame Tobey for a crime he didn't commit, and sending Tobey to prison while Dino expands his business out west.
Two years later, Tobey is released and set on revenge — but he knows his only chance to take down his rival Dino is to defeat him in the high-stakes race known as De Leon — the Super Bowl of underground racing. However to get there in time, Tobey will have to run a high-octane, action-packed gauntlet that includes dodging pursuing cops coast-to-coast as well as contending with a dangerous bounty Dino has put out on his car. With the help of his loyal crew and the surprisingly resourceful Julia, Tobey defies odds at every turn and proves that even in the flashy world of exotic supercars, the underdog can still finish first.
The movie blazes into theaters March 14, 2014.
Like us on Facebook and follow us on Twitter for all news updates related to the world of geek. And Google+, if that's your thing!