News
New Doom Movie Coming from Universal
There's a new Doom movie on the way from Universal and it will be shot in Bulgaria.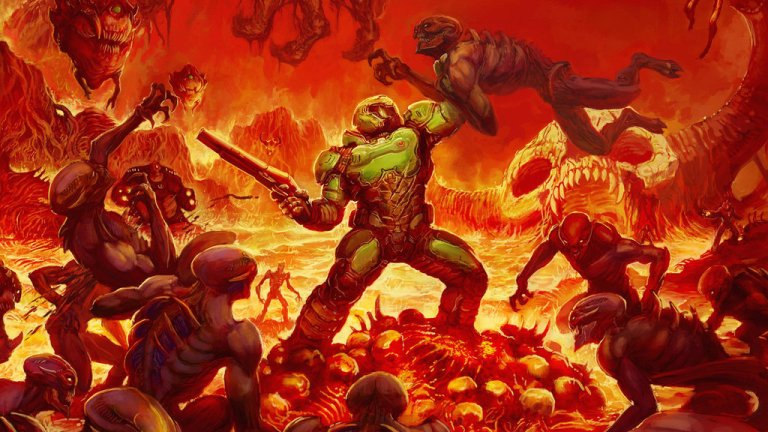 Universal is making a new Doom movie. The news was first revealed by actress Nina Bergman (Assassin X) in a tweet.
"Wow, I'm doing the next Doom movie with Universal Pictures!" wrote Bergman. "I just signed all the paperwork. I get to go back to Bulgaria again and work with some of my favorite people. This movie with a super cool director AND my new record coming out, I feel like the luckiest girl in the world."
The movie will shoot in Bulgaria, according to Bergman. She did not hint at when the film would begin shooting or when it might be released. Variety confirmed that the movie is being handled by Universal 1440 Entertainment, a direct-to-distribution production company, which means that the new Doom could be a straight-to-DVD movie or perhaps released on a streaming service. 
The classic '90s first-person shooter series, which was created by id Software, made its big screen debut in 2005 with a critically-panned film starring Dwayne Johnson, Karl Urban, and Rosamund Pike. That movie only made $56 million at the box office and holds a 19% rating on Rotten Tomatoes.
Doom's 2016 video game revival fared much better. We even gave it a 4 out of 5 stars. Actually, now that it's been two years since Doom returned to consoles and PC, Bethesda might be gearing up to announce a sequel at E3… 2018 could very well be a big year for this shooter series. We'll keep you updated, of course!