News
New Book Details the Car Movie that Made Steve McQueen Lose His Cool
Le Mans in the Rearview Mirror tells the story of Steve McQueen's dream movie and why it left him in the dust.
Steve McQueen loved his cars. Audiences knew that when he did the backwards drag race in The Blob. The actor didn't just peel out on the screen, he did it on race tracks, professionally. When he finally decided to put all that together in a movie, the 1971 film Le Mans, he skidded out.  Don Nunley, the property master for Le Mans and noted McQueen biographer Marshall Terrill, will tell tales from the pit stop in the new book Steve McQueen: Le Mans in the Rearview Mirror. The book will be released by Dalton Watson Fine Books on April 10, 2017. 
"The Man. The Legend.  'The King of Cool,'" reads the official press statement. "For decades, Steve McQueen has captured our hearts and imaginations. His canon of films is filled with classic titles such as The Magnificent Seven, The Great Escape, The Sand Pebbles, The Thomas Crown Affair, Bullitt, The Getaway and Papillon. But his career was almost derailed by a doomsday pet project that took nearly a decade to come to fruition."  
Le Mans remains auto racing's most respected film. Nine out of ten motoring aficionados will say Le Mans is their favorite racing movie of all-time. It bombed at the box office, and was hell on set long before the starting gun.
Principal photography on Le Mans started in June 1970. Five months later when filming ended, "there was no wrap party, no toasts, no grand farewells; every-one just quietly went away, thankful their ordeal was finally over."
"It was a bumpy ride for all of us. It was the strangest picture that I ever worked on in three decades of filmmaking. And I can confirm that it was not a fun experience," Nunley said. "What was supposed to be a simple, straightforward movie to make ended up being a five-month nightmare of epic proportions. I like to think of myself as an easy-going guy who generally looks for the silver lining in every cloud, but I'm still looking for one in this case."
Steve McQueen was a racing fanatic, and Le Mans was supposed to be his "cinematic dream come true. But the movie left him with bitter feelings and lasting emotional dents in his armor." The star fought battled original director, John Sturges, and the studio. It was shut down, delayed, and a driver lost a leg while shooting.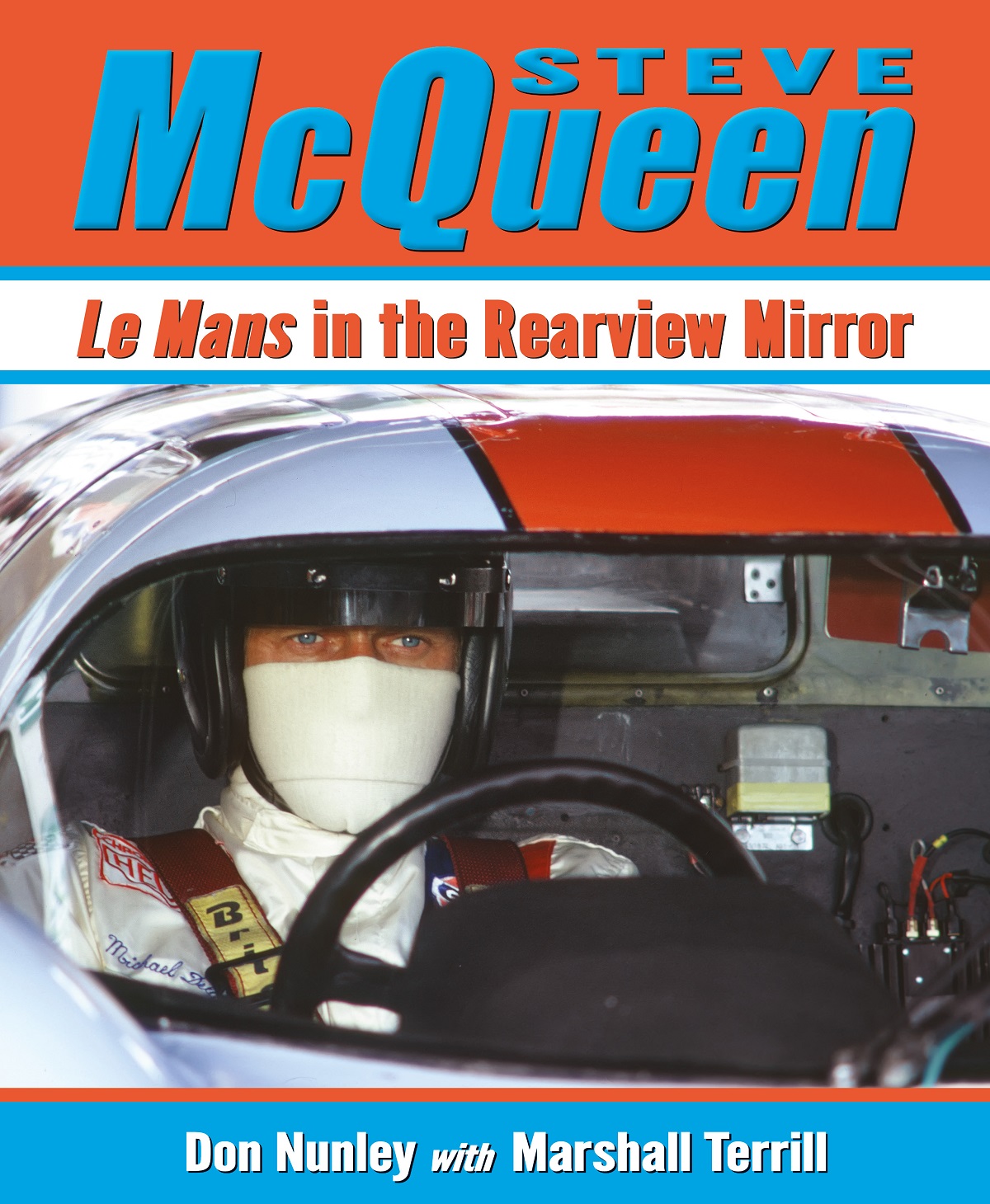 McQueen was at the height of his popularity when he made the movie. Le Mans coincided with the star's "mid-life crisis, racking up several casualties along the way. In one fell swoop, McQueen ended a 15-year marriage, severed ties with his longtime agent and producing partners, saw his production company collapse and lost a personal fortune, not to mention control of the film he had planned to make for over a decade."
The actor "was also in constant fear for his life after learning on the set that he was on Charles Manson's 'death list.'"
When the movie ended shooting the IRS slapped McQueen with a seven-figure back taxes bill.
Don Nunley worked in the motion picture industry as a property master, set decorator and production designer since 1959. Marshall Terrill is the world's foremost expert on Steve McQueen and the author of more than 20 books, including best-selling biographies of McQueen, Elvis Presley and Pete Maravich.