News
New Big Trouble in Little China Movie Isn't a Reboot
Dwayne Johnson's Big Trouble in Little China is a sequel to the original!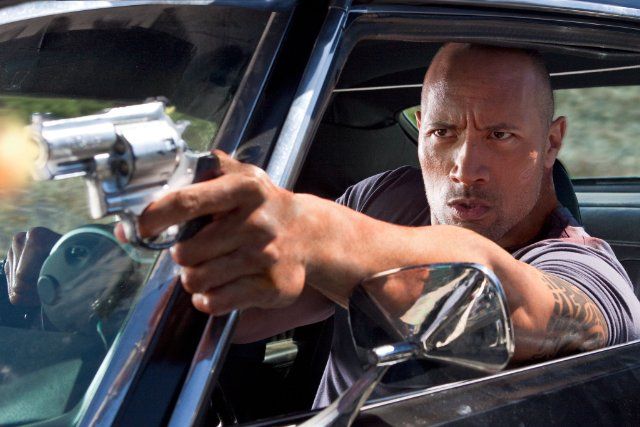 Well, here's one that I'm plenty conflicted about. The idea of remaking John Carpenter's cult classic, Big Trouble in Little China, is absolutely repellent when taken at face value. But when it turns out that Dwayne Johnson is involved…things start to sound more promising.
The conventional wisdom has long been that this would be one of Hollywood's endless parade of remakes and reboots, but producer Hiram Garcia has thrown some cold water on that idea, which should please fans.
"The idea is not to actually remake Big Trouble in Little China," Garcia told Collider. "You can't remake a classic like that, so what we're planning to do is … continue the story [and] the universe of Big Trouble in Little China. Everything that happened in the original exists and is standalone and I think there's only one person that could ever play Jack Burton, so Dwayne would never try and play that character." 
That's really encouraging, especially when you consider the fact that we never got Big Trouble in Little China 2 (or a crossover with Buckaroo Banzai) is one of life's great injustices. I wouldn't mind seeing the crazy mythology of the original expanded into a franchise. No word on when this one will go into production (and let's not forget that Dwayne Johnson is one of the busiest men in Hollywood right now), but it sounds like there might be some fresh updates soon.
I leave you with these words of wisdom from the original driver of the Pork Chop Express…
"Just remember what ol' Jack Burton does when the earth quakes, and the poison arrows fall from the sky, and the pillars of Heaven shake. Yeah, Jack Burton just looks that big ol' storm right square in the eye and he says, 'Give me your best shot, pal. I can take it.'"
Mike Cecchini is the Editor in Chief of Den of Geek. You can read more of his work here. Follow him on Twitter @wayoutstuff.
Read the latest Den of Geek Special Edition Magazine Here!