News
New Attack On Titan Movie Happening at Warner Bros.
Harry Potter producer David Heyman is keen to acquire the rights to the popular anime and manga series Attack On Titan.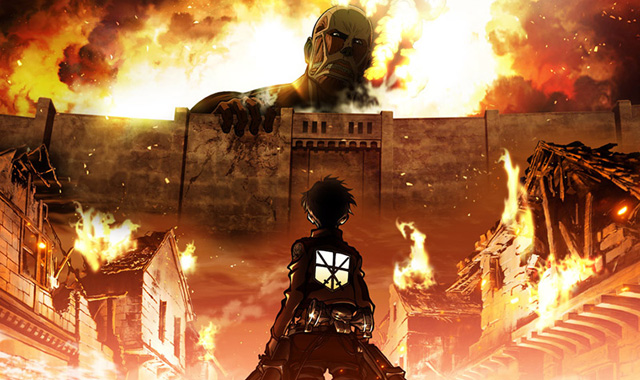 It seems there's a new player waiting in the wings to have a crack at adapting Attack On Titan into a US feature film, as Deadline reports that Warner Bros. are looking to secure the rights for a fresh interpretation of the human-chomping wall-busters' antagonistic reign for Harry Potter and Fantastic Beasts And Where To Find Them producer David Heyman. 
If you're not familiar with the story behind the title that has sold over 60 million copies and counting, Attack On Titan depicts a world where surviving humans live in cities surrounded by huge walls. These walls are a defense against monsterous and gigantic humanoids called Titans, who are more than happy to gobble up humans like we would apples off the ground. The ongoing tale often centres around young lad Eren Yeager and his adopted sister and friend, who join the military's effort to fight the Titans after they suffer personal losses.
Previously, the Attack On Titan TV show had delivered a well-executed adaptation of the popular Manga series which had kept fans happy, but the live action films released in 2015 were received with mixed reviews, and failed to deliver the best of the material for many. 
We will of course bring you more on the development of the new movie as we have it.