News
Netflix Telling the Story of Pope Francis in New Feature Film, The Pope
Jonathan Pryce will star as Pope Francis and Anthony Hopkins as Pope Benedict in the Netflix feature.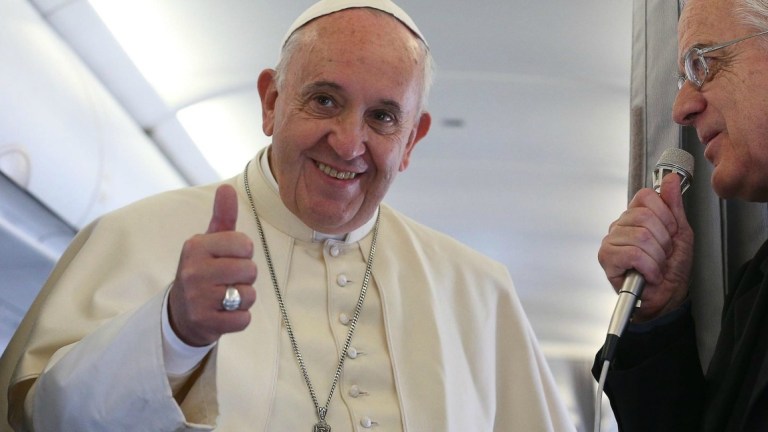 Move over, Young Popes, because we've got some old popes heading to the screen. Netflix is developing a feature film titled The Pope, which will center on the last and the current head of the Roman Catholic Church.
Veteran actor and recent Game of Thrones holy man Jonathan Pryce has been selected to portray Pope Francis, and Sir Anthony Hopkins has been tapped to play his predecessor Pope Benedict. From director Fernando Meirelles, who helmed the phenomenal Brazilian crime drama City of God, The Pope will fixate on Pope Benedict's election, subsequent resignation, and the 2013 election of Argentine Cardinal Jorge Mario Bergoglio, the first Jesuit Pope from the Americas and the first Pope from outside of Europe since the 8th Century. The film will focus on Pope Francis' hesitation to take the job and his "controversial" tolerant and progressive views.
Screenwriter Anthony McCarten, who knows a thing or two about biopics after penning The Theory of Everything, based on the life of Stephen Hawking, and the upcoming Darkest Hour, about Winston Churchill, wrote the script. Filming is set to begin in Argentina in November. No release date is set, but we'll keep on the lookout.
Read and download the full Den of Geek Special Edition magazine here!