News
Netflix Taps Charlie Kaufman to Adapt I'm Thinking of Ending Things
Netflix will adapt acclaimed psychological horror novel, I'm Thinking of Ending Things, as a movie, with auteur Charlie Kaufman onboard.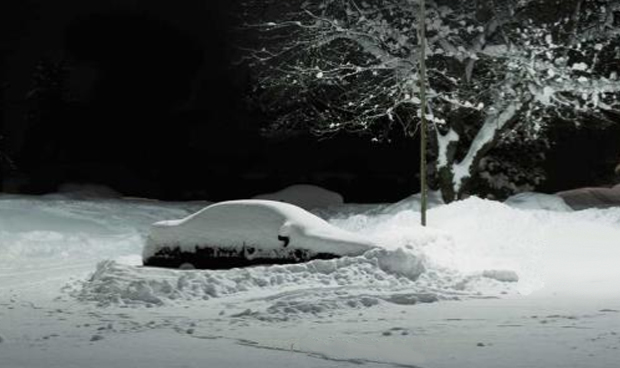 While Netflix's latest exclusive feature in the Will Smith-starring fantasy actioner, Bright, exposed a deep divide between unimpressed critics and generally-satisfied average viewers, one of its gestating movie plans – adapting the acclaimed novel, I'm Thinking of Ending Things – might just assuage the more artistically inclined.
Netflix has announced plans to adapt author Iain Reid's 2016 novel, I'm Ending Things, as an upcoming exclusive feature-length offering, which will be written and directed by Charlie Kaufman. The book, Reid's NPR Best Book of the Year-winning debut effort, made waves as an original and emphatically understated take on the concept of the horror genre, rooting itself more in unsettling and portentous moments, rather than gore and monsters.
Scott Stuber, head of Netflix's film group, lauds the project's acquisition of Kaufman, stating:
"Charlie is a singular talent with a formidable artistic vision. He has the rare ability to tell unique stories in a universal way. I'm Thinking of Ending Things is a chilling thriller and we can't wait to share Charlie's adaptation with audiences everywhere."
The story starts with a tension-filled road trip with Jake taking his girlfriend (who is simply referred to as "The Girlfriend,") to meet his parents at their secluded farm. However, as the depressed Girlfriend fixates on the titular thought of "ending things," Jake inexplicably leaves her stranded, forcing her to endure a crucible of, as the statement words it, "psychological frailty, and sheer terror."
For I'm Thinking of Ending Things writer/director Kaufman, the movie adaptation should be a project that resides safely in his wheelhouse. While his last directorial effort was the 2015 animated comedic drama, Anomalisa, his most notable resume entry was the script for 2004's Eternal Sunshine of the Spotless Mind, the celebrated, poignantly surreal, sci-fi romance film, which – directed by Michel Gondry – starred Jim Carrey and Kate Winslet. Kaufman also scripted films such as 2008's Synecdoche, New York, 2002's Adaptation and the monumentally meta 1999 movie, Being John Malkovich. – The work on Ending Things will also serve as a reunion for Kaufman, with Anthony Bregman (Eternal Sunshine and Synecdoche) and Stefanie Azpiazu, onboard to produce via their Likely Story banner.
Interestingly, Kaufman's work on the script for director Doug Liman's upcoming sci-fi dystopia film, Chaos Walking, which will star Spider-Man: Homecoming's Tom Holland and the Star Wars Sequel Trilogy's Daisy Ridley, has potential to be his biggest hit. Chaos Walking is set to debut on March 1, 2019.