News
Netflix Is Testing New Ultra Plan At $16.99 A Month
Netflix is testing out a new plan that would allow four simultaneous HDR streams at the company's highest price point yet.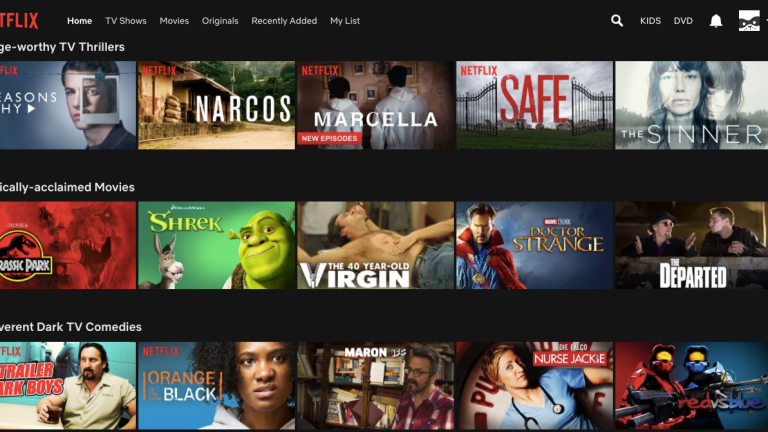 The only constant in the streaming world is change and Netflix is experimenting with a rather large one.
The streaming giant is rolling out a new plan to select users to see how the market responds. The plan is named Ultra and it costs $16.99 per month, which would make it Netflix's most expensive plan.
Two versions of Ultra are being tested. The first allows users to stream on up to four devices simultaneously in Ultra HD. Under this plan the current highest tier, "Premium," would drop from four simultaneous Ultra HD streams to two. The second version of Ultra would have both Premium and Ultra users able to maintain four streams in Ultra HD with the Ultra plan supporting high dynamic range content (HDR).
Netflix offered up a video explanation of HDR just under two years ago. It's a format that Netflix has long pushed and provides more vibrant color reproduction and contrast. 
Italian blog Tutto Android first reported the news. In the marketing material Tutto gained access to the price of Netflix Ultra was €16.99 or around $19.80. Variety has since reported that the plan, if fully implemented, would cost $16.99.
"We continuously test new things at Netflix and these tests typically vary in length of time," Netflix spokeswoman Smita Saran told CNET in an email. "In this case, we are testing slightly different price points and features to better understand how consumers value Netflix."
Netflix currently offers three plans. Basic costs $7.99 and allows users to stream on one device. Standard ($10.99) allows for two screens. Premium ($13.99) allows four. 
At first glance, the Ultra option would seem to be about Netflix experimenting with UltraHD and HDR moreso than the number of devices allowable, though Ultra could very well replace Premium altogether. Or Netflix could decide not to proceed with it at all. 
Netflix's streaming service originally launched at a $7.99 price point and as time has gone on that seems less and less sustainable. The company has claimed that it wants to have over 700 original series by the end of this year. That level of production is doubtlessly behind many of Netflix's pricing tiers and increases. Only the Basic tier has been able to avoid price hikes, with Standard and Premium receiving a $1 price increase in the fourth quarter of 2017.