News
Triple Frontier: Trailer, Cast, and Plot For Netflix's New Heist Movie
Netflix's heist action thriller, Triple Frontier, now has a new trailer to go along with its impressive cast.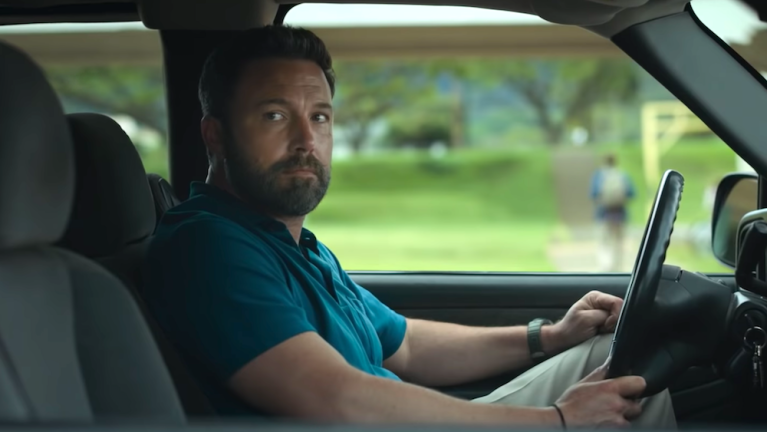 Some movies, no matter how promising they seem on paper, get stuck in development hell for a long time. Take for instance Triple Frontier; one of my first bylines ever was writing a news story for the development of this movie back in 2011 when it was slated as Kathryn Bigelow's follow-up to The Hurt Locker. Several attached directors, stars, and years later, the project is now finally going to see the light of day with director J.C. Chandor (Margin Call, A Most Violent Year) at the helm.
Triple Frontier Cast
Ben Affleck and Oscar Isaac, who worked with Chandor on the director's last film, will headline the picture. They'll be working from a script that Chandor reworked based on previous drafts from Mark Boal (The Hurt Locker, Zero Dark Thirty). The project is also set to feature Charlie Hunnam, Garrett Hedlund, Pedro Pascal and Adria Arjona.
The title of the picture, Triple Frontier, refers to the border zone between Paraguay, Argentina and Brazil, known as one of the world's largest hotbeds for organized crime. The film is said to center on five friends whose loyalties are tested when they reunite to take down a South American drug lord, unleashing a chain of unintended consequences.
Here is the official synopsis per Netflix:
A group of former Special Forces operatives (BEN AFFLECK, OSCAR ISAAC, CHARLIE HUNNAM, GARRETT HEDLUND and PEDRO PASCAL) reunite to plan a heist in a sparsely populated multi-border zone of South America. For the first time in their prestigious careers these unsung heroes undertake this dangerous mission for self instead of country. But when events take an unexpected turn and threaten to spiral out of control, their skills, their loyalties and their morals are pushed to a breaking point in an epic battle for survival. Directed by Academy Award® nominee J.C. CHANDOR  (Margin Call, All Is Lost, A Most Violent Year) and co-written by Chandor and Academy Award® winner MARK BOAL (The Hurt Locker, Zero Dark Thirty).
Triple Frontier Trailers
Triple Frontier has two trailers that puts Affleck, Isaac, Hunnam, Hedlund, and Pascal deep in the heart of some cartel action.
Triple Frontier Release Date
Triple Frontier is set to debut in March 2019. Netflix says it will be a limited theatrical run.
There's a lot more to learn about this picture so stay tuned for further updates!