News
Netflix Sued Over Bandersnatch's Choose Your Own Adventure Usage
The "Choose Your Own Adventure" usage of Black Mirror: Bandersnatch has led to a lawsuit from the book series publisher.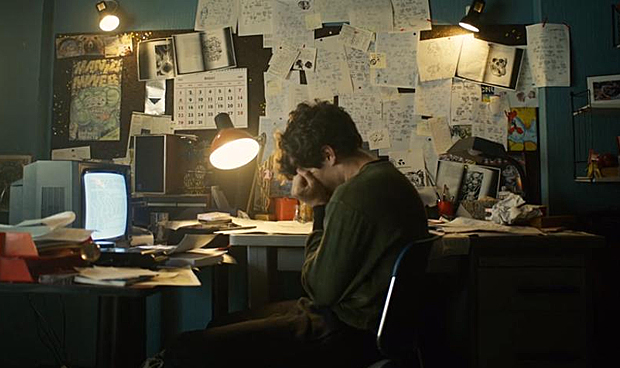 Say what you will about the perceived originality of its concept, Netflix Black Mirror standalone movie Bandersnatch has likely opened the floodgates for future streaming offerings across platforms to similarly utilize a "Choose Your Own Adventure" style interactive narrative. However, it seems that said style description is more potent than Netflix anticipated, since it has led to a lawsuit from the publisher of the popular book series it references.
Chooseco LLC, a Vermont-based book publisher which – indicated by its very name – holds the rights to "Choose Your Own Adventure" branding, is seeking $25 million in damages from Netflix in a lawsuit that claims exploitation of the publisher's established brand awareness to promote the December 28 release of Black Mirror: Bandersnatch, reports Variety. The young-reader-aimed Choose Your Own Adventure book series – originally published by Bantam Books until the trademark lapsed – enjoyed widespread popularity in the 1980s and 1990s, remembered as childhood-defining school book fair standards, having sold 265 million copies.
That, however, is the rub, since Netflix, from its earliest of teases for Bandersnatch as a nameless hush-hush project, has made liberal use of the "Choose Your Own Adventure" term, even allowing its main character, Fionn Whitehead's Stefan, to name-drop it in the film itself when explaining his eponymous game pitch to his father. It's an understandable strategy, since the branding is synonymous with the book genre, even though several book publishers released their own versions during the genre's heyday, notably the "Endless Quest" book series released under the Dungeons and Dragons branding of TSR.
Yet, Netflix has seemingly stepped on another proverbial nail here. A key grievance in Chooseco's suit centers on the fact that Netflix attempted to acquire a license to use the Choose Your Own Adventure branding over the course of a few years; negotiations that failed to bear any fruit. Moreover, studio 21st Century Fox – which, not for nothing, is about to be enveloped by the colossal corporate umbrella of Disney – just optioned the movie rights to the branding in early 2018. Indeed, it was hardly a dormant branding, with Choose Your Own Adventure movie plans having been discussed for years by this point.
It will certainly be interesting to see what comes of this legal drama. We will keep you updated as things develop!
Joseph Baxter is a contributor for Den of Geek and Syfy Wire. You can find his work here. Follow him on Twitter @josbaxter.