News
Neil Blomkamp Teases the Return of Peter Weller in RoboCop Sequel
Could the original Alex Murphy be making a comeback?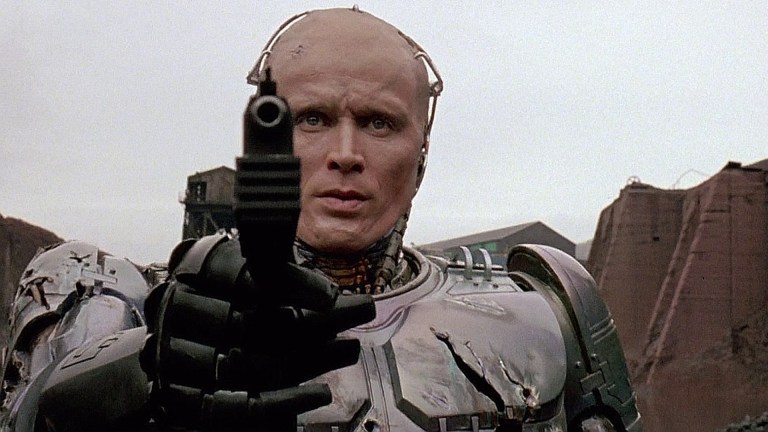 Robocop Returns director Neill Blomkamp has just announced that original star Peter Weller is his first choice for the role of Alex Murphy. Either that, or he's playing a really cruel game with his fans. 
Last month it was confirmed that Blomkamp would be directing a "direct sequel" to the 1987 classic – ignoring all the other sequels, shows and reboots since. 
When a fan started talking about the casting on Twitter, Blomkamp unexpectedly chipped in and gave a two-word, fairly definitive sounding answer. 
This could clearly just be Blomkamp in super-fan mode, responding to the question "who should play RoboCop?" with the only answer anyone gives if they love the original. On the other hand, why did he feel the need to say anything at all? 
We know that Blomkamp is passionate about the project – moving onto the sequel after his plans for the perfect Alien film seemed to fizzle out – and it seems like casting Weller would be his best option of connecting to the 1987 movie. 
Weller is still working (doing great recent work on Sons Of Anarchy and Justified) and there really is only one Alex Murphy. 
"It's a continuation of the first movie in my mind," said writer Ed Neumeier, the only member of the original 1987 crew that's definitely confirmed to return for Blomkamp's sequel. "So it's a little bit more of the old school thing."
We wrote more about it right here.
Read the latest Den of Geek Special Edition Magazine Here!