News
My Little Pony Movie Trailer and Release Date
Here's everything we know about the My Little Pony movie.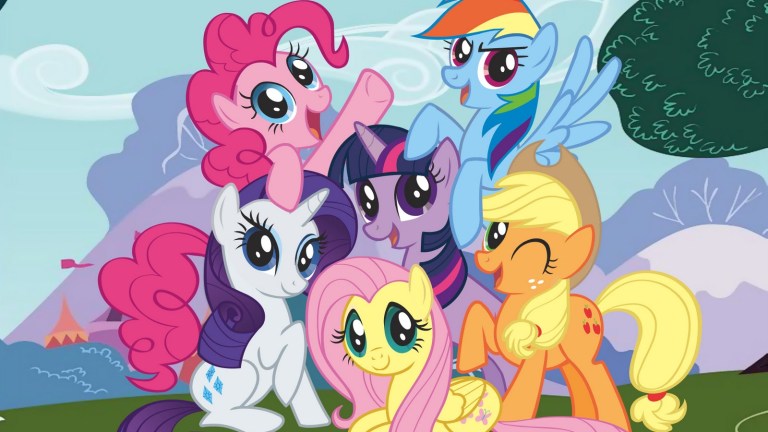 Wouldn't it be great if there was a My Little Pony live action movie? Like, with actual horses and stuff? They could totally do it like Hot to Trot, or a big-screenMr. Ed reboot, but, y'know, with magic and things. Anyway, that ain't happening, but there's an animated movie on the way!
Check out the first trailer:
And here's the newest one…
My Little Pony Movie Release Date
This one gallops into theaters on rainbows on October 6, 2017.
Here's the poster: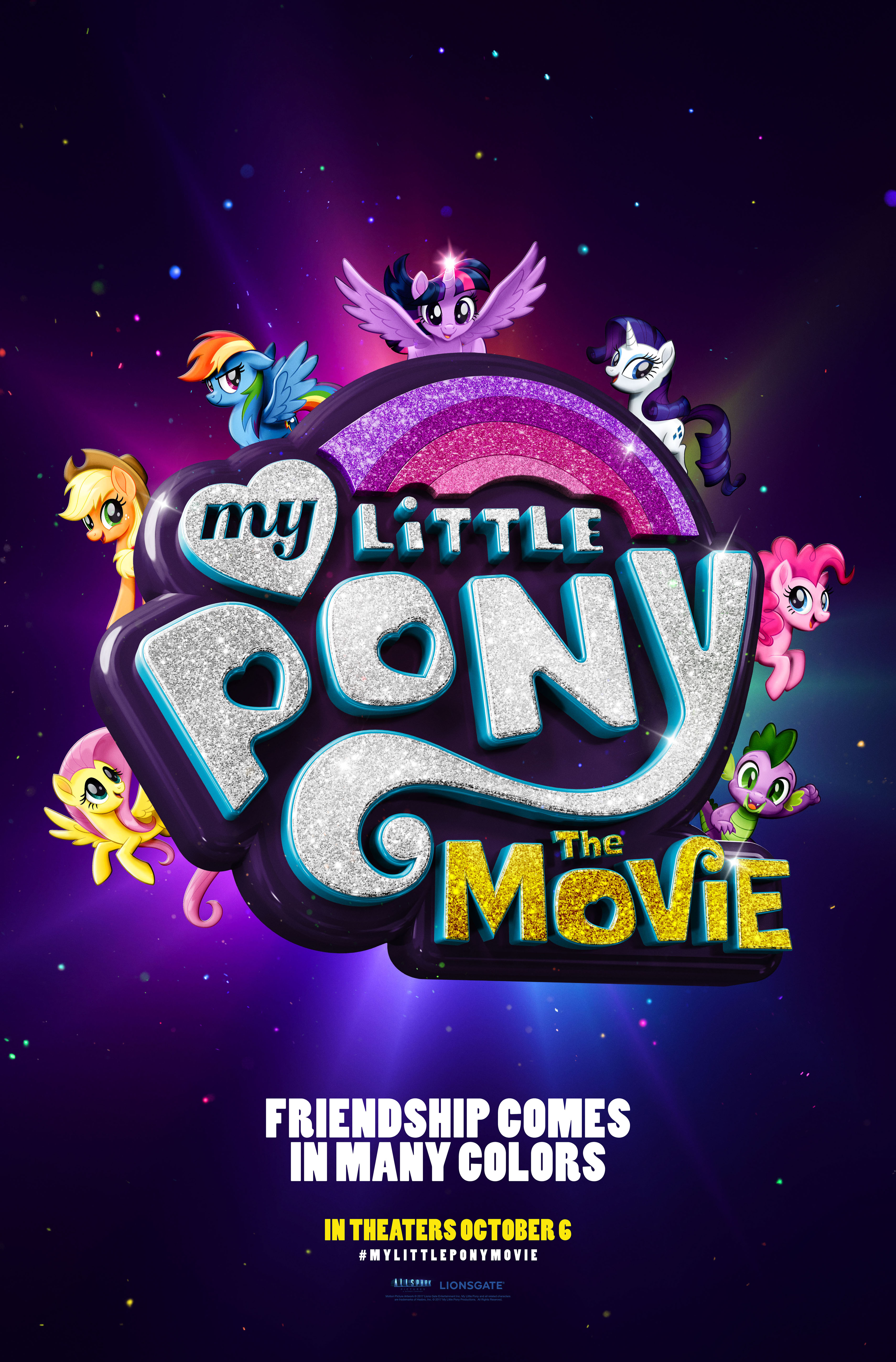 My Little Pony Movie Cast
My Little Pony: The Movieto attract an all-star cast to voice its equine characters. In addition to the above casting news, it has been previously announced that the voices behind the Mane 6 will include: Tara Strong, Cathy Weseluck, Andrea Libman, Tabitha St. Germain, and Ashleigh Ball, are all on board. Emily Blunt and Kristin Chenoweth are also on board as new characters. The cast also includes Taye Diggs, Liev Schrieber, and singer-songwriter Sia. 
THR reports that Michael Pena and Uzo Aduba are likely to join up, as well. Variety broke the news that the voice cast also includes Zoe Saldana. No details on her character have been revealed. William Shatner will appear in some form, too.
Though plot details are being kept secret thus far, it seems like this will be an expansion of the My Little Pony: Friendship is Magic universe, with a number of key players involved: Jayson Thiessen will direct and Megan McCarthy is writing the screenplay.
My Little Pony Movie Plot
There's an official synopsis (via THR), too:
When a new dark force threatens Ponyville, they embark on an unforgettable journey beyond Equestria where they meet new friends and exciting challenges on a quest to use the magic of friendship and save their home.
Since I have nothing substantial to say about this, you should go read Megan Crouse's excellent article about how My Little Pony: Friendship is Magic borrows elements of "serious" fantasy storytelling to great effect. You can also check out Alana Joli Abbott's wonderful explanation of why MLP's Hugo nomination is so important.You'll get more out of these than any of my ramblings.