News
Music in the movies: Randy Newman
As Toy Story 3 arrives on DVD and Blu-ray, we take a timely look back at the work of its composer, Randy Newman...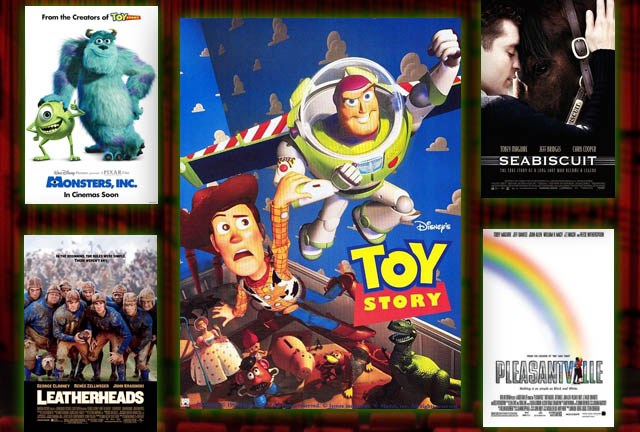 With the release of Toy Story 3 on Blu-ray and DVD, I thought now would be an ideal time to look back at the work of Randy Newman.
Newman is best known nowadays for his film scores, and specifically his work for Disney/Pixar, but prior to embarking on his composing career he was a singer/songwriter. His work as a solo artist in the 70s featured a caustic wit running through much of his material.
His move to composing could be seen as an inevitable one, as his uncles were both composers for film. Newman has managed to firmly establish himself as one of the finest composers and songwriters working in the medium today, earning fourteen Oscar nominations throughout his career so far.
Ragtime
Whilst Newman had worked on two films prior to landing the composing job for Ragtime, his songwriting background and in-depth knowledge of the kind of music portrayed in the film gave him the edge over many of his contemporaries.
This was his first full feature-length score, and saw him receive two Oscar nominations at the 1981 Academy Awards for Best Original Score and Best Original Song for One More Hour. It's a hugely impressive piece of work that's well worth seeking out if you're a fan of either turn-of-the-century rags or Newman's better known work with Disney/Pixar.
Avalon
This return to a film with a turn-of-the-century setting saw Newman provide one of the highlights of his career as a composer, and another Academy Award nomination. This is certainly one of the most moving pieces of music in his back catalogue, as he portrays the elements of the old and new world magnificently in Barry Levinson's tale of Polish immigrants settling in America. There's some amazing string and trumpet work here, and elements have been used in other movies and sources frequently over the years.
Toy Story Trilogy
Newman's score for the first toy story in 1995 was the start of a beautiful relationship that produced some astonishing results, not only for the other two films in the trilogy, but for other Pixar movies as well.
Perhaps the highlight of his work on the first score is You've Got a friend In Me, a song that captures the essence of Toy Story, and would be heard again in both sequels. Newman received Oscar nominations for both this song and also his score.
The two other songs Newman wrote for the film are Strange Things, which portrays Woody's anxieties over the arrival of Buzz, and I Will Go Sailing No More, a heartbreaking number that kicks in when Buzz realises he's just a toy.
The songs are beautifully judged, and enhance the scenes in which they feature brilliantly. It's easy for the quality of the three songs to draw attention away from the score itself, which is a perfect accompaniment to the film. It's sweet and charming when it needs to be, but also has moments of suspense and action that really plays a large part the film's resounding success.
The second instalment of the trilogy featured another score that captured the essence of the film, as well as three songs to add to the mood of the piece.
You've Got A Friend In Me (Wheezy's Version) is performed by Robert Goulet, and the other songs featured are Woody's Roundup by Riders In The Sky, and the rather beautiful When She Loved Me by Sarah McLachlan, which earned an Oscar nod.
For Toy Story 3, Newman incorporated elements of the score that he wrote for Air Force One, which ended up being rejected. The score follows many of the themes heard throughout the trilogy, but ramps them up in order to reach the required levels of tension that made the film so emotionally exhausting.
A brilliant closer to the trilogy, featuring another rendition of You've Got A Friend In Me, but this time with more of a Latin twist than previously heard, as The Gipsy Kings perform a Spanish language cover.
Pleasantville
Another period piece (of sorts), and another Oscar nomination. Newman's score for Gary Ross' rather excellent feature is quite a subtle piece that isn't overly showy, but focuses on enhancing characterisation while providing a showcase for the levels of emotion shown in his previous work.
It's very much the glue that holds the film together, as he beautifully captures the feel and essence of the idyllic 50s American life, and provides a sugar-sweet main theme.
Monsters, Inc.
His work on Monsters, Inc. saw Newman win his only Oscar to date, as he bagged the award for Best Original Song for If I Didn't Have You. Like much of the original material he has written for Pixar, this is a beautiful song.
Parallels have been drawn between this and You've Got A Friend In Me, but I don't feel that it's a much weaker song by any means. The score itself seems to have a great deal of attention to detail, with jazz and big band numbers mixed with creepy tracks, as well as the usual playfulness and sense of adventure that's to be expected of Newman's work with the studio.
Seabiscuit
A biopic of a horse might not be the easiest sell to some people, but Gary Ross' adaptation of Linda Hillenbrand's book received high praise upon its release, and ended up being nominated in seven Oscar categories.
Sadly, Newman's excellent score wasn't nominated. His ability to evoke a sense of time and place is again a major highlight of his work here – not only does he capture the feeling of 30s America, but there's also a section where he turns his hand to Mexican folk music, showing a range of emotional themes in the process. This is certainly one of the better scores in Newman's back catalogue.
Leatherheads
Having liked George Clooney's previous directorial offerings, and being a fan of American Football, I was quite excited when I heard of this project, which was a comedy exploring the beginnings of the professional form of the sport in the 1920s.
Sadly, I found the film to be quite average. Newman's score, however, was typically strong. While there's a strong sense that this kind of material is hardly a stretch for him, and at this point in his career he's the go-to guy for such work, he clearly has extensive knowledge and enthusiasm for the styles of the period, and has used them to great effect here.
There's an upbeat, comedic feel to much of his work on this score, and it is unmistakably Newman from start to finish.
The Princess And The Frog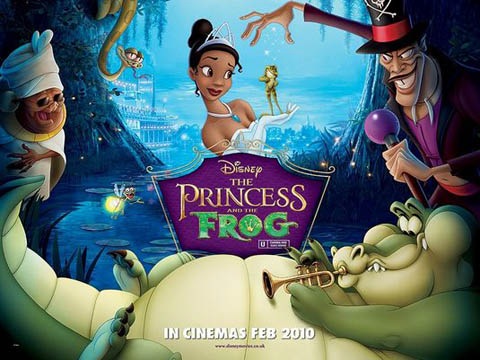 Another film that I have mixed feelings about. I loved the return to the old animation style and the use of music, but the plot and pacing of the film didn't sit right with me – it seemed as though the film lacked the focus and simplicity of much of the studio's previous work.
As with much of his previous work, the sense of time and place is absolutely spot on, as he packs the score and songs that make up the film's soundtrack with jazz and blues for which New Orleans is so famous, and a big band sound that's bold and infectious.
Cast members Anika Noni Rose, Jim Cummings, Keith David, Michael Leon-Wooley and Dr. John all perform with legendary trumpeter Terence Blanchard, while Terrance Simien also contributes, adding a sense of real New Orleans authenticity.
Honorable Mentions
A Bug's Life, Cars, James And The Giant Peach.
Follow Den Of Geek on Twitter right here.