Features
Music in Film: Stoker, Maniac, Cloud Atlas, Broken
In his latest Music in Film column, Ivan has a listen to some of the finest soundtracks to appear this year so far...
What do John Carter and Maniac have in common? Unlikely male heroes, wooden supporting cast and spring release dates aside, they both have excellent scores.
In fact, February/March is fast becoming my favourite time of year for unexpected film music treats. 2012 gave us Michael Giacchino's epic sci-fi score to John Carter, Mark Mothersbaugh's fun 21 Jump St, the charming Hunky Dory, and Jónsi's (of Sigur Ros) lovely We Bought A Zoo. Here are some scores that you might not have noticed this year, which are all worth a listen.
Maniac – Rob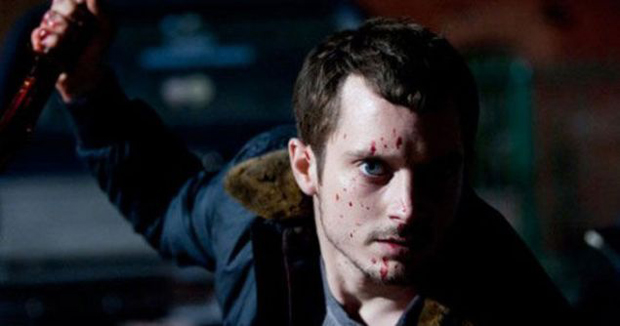 Who is the mysterious composer "Rob"? No one really knows. Does he have a wife? Is he a she and is "Rob" actually short for "Roberta"? Perhaps he/she has four hands and was abandoned as a child only to be raised by a wild pack of keyboards in the jungle. We just don't know.
The latter would make perfect sense, though, given Rob's heavy use of synthesizers in Maniac's soundtrack. From the opening track, Doll, synths stab with a deep BWOW-BWOW, taking our serial killer's heartbeat and turning it into an oppressive rhythm.  Percussion takes precedence over tune, a six-beat droning base pushing forward while a bright piano unsettles with another rhythm, repeatedly asking the same rising question.
Repetition is a big part of what makes this work: the whole album barely lasts 30 minutes, but sustains suspense for the whole horror's runtime. Take it away and Maniac wouldn't be anywhere near as disturbing.
The main theme, Haunted, uses that repetition to take Frank from minor to major and back again via a dramatic seventh. It's a cycle, fixed, that never lets him find a resolution. (Two bonus alternate versions of the track show you just how important a piano loop over the top is to building up the tension.)
Throughout, an oscillating whine seems to hum underneath like a noise stuck in your ear. It's a gloriously retro sound, but the way Maniac places the synths and scratches – cutting them off abruptly with the stab of Frank's knife – gives the score an eerie modern quality. It's the musical manifestation of an unbalanced mind. And when Chloe Alper sings Juno over the end credits, it all becomes surprisingly sympathetic.
Rob's jungle keyboard parents would be proud.
Broken – Electric Wave Bureau
How do you capture childhood in a movie soundtrack? If Home Alone and Beasts Of The Southern Wild have taught us anything, it's this: use celestas.
Broken, about young schoolgirl Skunk as her innocent life crashes from one horrible thing to another, follows the same rule: Damon Albarn's Electric Wave Bureau loads up the score up with lots of twinkly, plinky-plonky notes (Level Test). But they don't stop there, also adding boings, bangs, twangs and parps.
Harmonicas, accordions, snare drums and an offbeat trumpet all unite for a wonderfully carefree march on A Lair and Giss A Kiss, which audibly bounce with the energy (and occasional frowning nerves) of its young protagonist. Later, that rhythm jumps into discordant recorders and bass drums to capture the intimidating mayhem of going to school (Skunk School Day) and funky electronics for house party scenes, occasionally disappearing into ominous pedal notes for serious moments.
The rest of the score is mostly simple chord changes fronted by one-step melodies, which match Skunk's naïve changes in mood (happy – Beating Up Mike, scared – Bob Comes Home, sad – Why Rick?), but the key to nailing that childhood vibe is getting young star Eloise Lawrence to sing a few songs herself. "When I'm really old/And when my hair falls out/I'll stick it back with a spoon," she trills with an untampered voice.
Just as in the film, her performance is what makes the soundtrack stick in your memory, despite some overplayed maudlin notes. Just wait until you hear her cover of Blur's Colours. It's adorable.
Stoker – Clint Mansell (Philip Glass)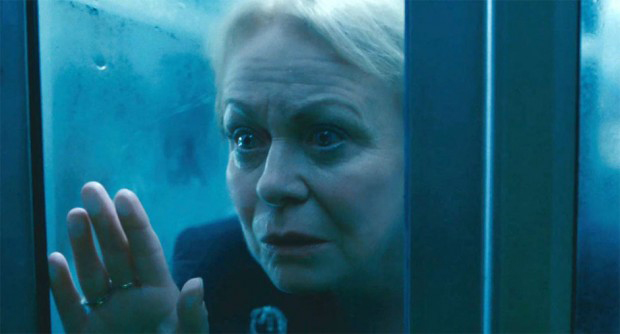 "My ears hear what others cannot hear…" whispers Mia Wasikowska's India at the start of Stoker. The score goes on to reveal exactly what that is. In short: very awesome things.
Composed by Clint Mansell and Philip Glass – pause here to remember to breathe – this potent double-bill makes for an atmospheric soundtrack that weaves its way directly into our protagonist's messed-up head.
Things start off quietly, with some dainty guitar and (hello to Broken) innocent celesta, but Mansell soon injects a pulse into proceedings. A rising and falling melody completes a whirl of uneasiness, producing the kind of regular rhythm that's a dream for a director. Park Chan-wook jumps on it, stylizing the heck out of every second in the movie.
The main theme arrives with Uncle Charlie. An electronic soundscape, coupled with a horror-tinged minor third on a piano (see Maniac) sets the tone, before a woodwind riff, like a twisted 007, drifts up and down between moods, muddying the water until the music becomes as elusive as him.
Those creeping four notes ripple throughout the album, appearing again in The Hunter before things take a turn towards Bernard Hermann with stabbing strings. From there, Mansell meshes together Uncle Charlie and India, combining the clarinet and celesta with electric bass and descending piano – a sublime balance between young and old that perfectly matches the raunchy cheese of Summer Wine (one of several songs to join the mix).
But the album reaches it climax with Philip Glass' oddly romantic piano duet. Played by Sugar Venil and Trevor Gureckis, it flows from a restrained right hand into high paroxysms of unpleasant excitement. It's a romantic and creepy composition that sees a dark left hand take control, before leaving a solitary, unfulfilled finger hanging on its own. It's the most erotically charged piano duet to grace the big screen in yonks.
After that mesmerizing couple of minutes, you wonder what it would be like if Philip Glass composed the whole score as originally planned. But replacing him with Clint Mansell was never going to be a bad move: he takes that duet's tone and expands it into something really special.
"I am not formed by things that are of myself alone," whispers Mia at the close. Alongside original contributions from Emily Wells – Becomes The Colour is a standout – and editor Nicolas De Toth's painstaking intertwining of audio and visuals, Stoker's score is one of several pieces that collectively form the most arresting film of the year so far.
Cloud Atlas – Tom Tykwer, Reinhold Heil, Johnny Klimek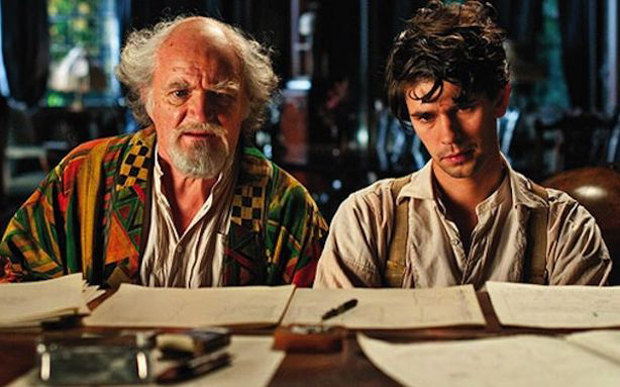 "That's it! That's the music I heard in my dream…" cries Jim Broadbent halfway through Cloud Atlas as Ben Whishaw's composer stands up from the piano. It's a magical piece, the greatest thing Whishaw's character has ever written – and, he believes, by extension, the greatest piece of music of all time.
How on earth do you capture such dreamlike perfection? Hire Tom Tykwer. A director who has co-written music for most of his films (his Perfume score is great), his work here with regular partners Reinhold Heil and Johnny Klimek is astonishing. 
David Mitchell's novel describes the titular Cloud Atlas Sextet as having "echoes of Scriabin's White Mass, Stravinsky's lost footprints, chromatics of the more lunar Debussy". It's an insurmountable task to get that down on paper.
The opening prelude (The Atlas March) is as Whishaw plays it on the piano mid-film, a beautifully simple, but hauntingly atonal melody that remains surprisingly sparse – full of Debussy-ish charm.
It's followed by the Opening Title, a looping guitar riff that interrupts every note with a quieter one before being joined by an increasingly loud string section, which introduces a dread-filled chromatic second theme.
Over the course of the film, Tykwer takes those melodies and, using the Opening Title's rhythm, subtly reworks them into different styles to suit each of the film's six storylines.
An orchestral symphony blows it out to romantic proportions; a choir sings it with ominous power. But almost all the tracks contain that same frantic rhythm, which evolves naturally into loud action sequences (Sonmi's Discovery) before shrinking back into a delicate character moment (Travel To Edinburgh). Even in the seemingly unique Cavendish In Distress, a jazzy jaunt to match an OAP farce, the structure is strikingly similar.
On some tracks (Luisa's Birthmark/Chasing Luisa Rey), the music descends into bluesy dissonance, while staccato synth chords speed up like spokes on a wheel, and you wonder how on earth it all fits together, but even the instrumentation – suddenly switching to the tribal drums and clapped percussion you expect to find in another plot strand – helps to blur the boundary between sections.
And, throughout it all, the Atlas March hangs in the background, sometimes on lush strings, sometimes left unresolved on piano. The tracks become more and more complex (Temple Of Sacrifice has some incredible, crushing modulations), but they keep distilling back into that same haunting line. That elusive perfection.
Without it, the film's mesh of stories would be chaotic and bloated. With it, the sextet becomes complete. A flawless demonstration of how important music is in film, Cloud Atlas is an impossibly large project tied together with an impossibly timeless tune.
Is it the greatest piece of music of all time? No. But it'll be in your dreams for weeks.
You can read Ivan's last Music in Film column here.
Follow our Twitter feed for faster news and bad jokes right here. And be our Facebook chum here.