Features
Music in Film: Saving Mr Banks and Frozen
Ivan salutes the music to a pair of new Disney movies: Saving Mr Banks and Frozen...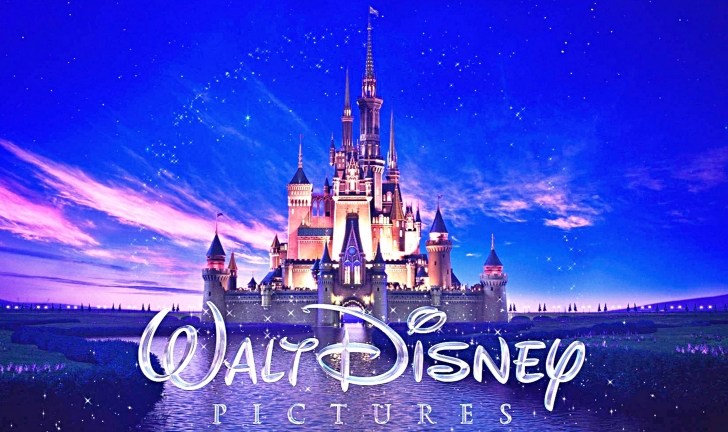 Disney and music. You can't have one without the other. That was made clear when Snow White and the Seven Dwarves was made in 1937 – not just the first feature-length cel animation, but the first movie to have a soundtrack released alongside it. Even since then, film scores – and songs – have been part of the House of Mouse legacy. In 2013, two new films take that tradition and do wonderful things with it. Things could well see them pick up awards in a few months' time.
Saving Mr. Banks
LET'S GO FLY A KITE. Who doesn't get swept up in Mary Poppins's feel-good finale? The Sherman Brothers' airborne waltz with its tuppence and paper and string sends anyone who isn't dead inside soaring around the room in a waltz. It's great to see it make an appearance in Saving Mr. Banks, but John Lee Hancock's film is as much about the childhood of author Mrs. P.L. Travers as it is the Disney classic. Thomas Newman's soundtrack, then, has the tricky task of focusing on that plot, while still capturing the same nostalgic buzz and giving everyone their kite-flying fix.
The movie starts with a delicate arrangement of Mary's opening number: a flowing piano version of Chim Chim Cher-ee with Colin Farrel's plummy recitation on top. It's exactly what you'd expect a Thomas Newman meta-Disney score to sound like. But while you might dream of an entire soundtrack of pretty solo keyboard covers of Mary Poppins, Newman isn't afraid to do his own thing without losing that Walt vibe.
And so Saving Mr. Banks' score takes its cue from the emotional journey of Travers Goff. When we see her as a child playing with her dad, the music joins in: Walking Bus is one of many tracks that use Oz-flavoured wind instruments to paint an exotic fairytale Down Under for the relocating family, while snare drums play along with her dad's imaginary marching troupe.
Fast forward 54 years and and the score still follows her lead, heralding her arrival in Los Angeles with a jaunty offbeat tune, two relentlessly alternating guitar chords hinting at her steely, unstoppable resolve. Later, that softens into a piano melody for Whiskey, a similarly relentless riff – now interrupted by a tune that harks back to the older music.
That carefully orchestrated connection between the past and present is what makes Saving Mr. Banks' score such a success. Ray Charles' One Mint Julep nails the 1960s vibe in 92 seconds alongside a shimmying track from Dave Brubeck's album Dave Digs Disney – trust me: go listen to it now – Heigh-Ho, which has the added bonus of keeping that Walt vibe going.
In fact, that childlike excitement from Disney's golden days runs through most of the album. Why? The answer lies in one word: waltz. Richard and Robert Sherman's flawless songbook for Mary Poppins is full of them, a string of three-step numbers that demand you sway along. Newman's Saving Mr. Banks adopts the time signature, recalling everyone's favourite nanny even when we're far from the Disney studios.
He scatters other references throughout the score too: after the piano intro, the sad moments in Mrs. Travers' childhood flashbacks (Laying Eggs) are accompanied by strings and chimes picking out a gentle Chim Chim. The main theme, meanwhile, is a subtle inversion of Feed the Birds, borrowing both the tuppence-a-bird rhythm and the 3/4 momentum. Newman has said in interviews he did not set out to make a soundtrack full of quotations, but whether intentional or not, the spirit of Mary Poppins is woven right into Saving Mr. Banks' sweet sound.
Then, in the present day, the film unveils its secret weapon: The Sherman Brothers themselves. Well, B.J. Novak and Jason Schwartzman. Rather than opt for straight clips from the film, we see Mary Poppins' songs performed as they are written at the piano, a treat for your ears that makes them feel new all over again. It's a shame that the single CD soundtrack Disney has released in the UK doesn't include more of them: Schwartzman's heartbreaking late night rendition of Feed the Birds is sorely missed. But hearing them bellow "responstible" and "supercalifragilisticexpialidocious" is a delight nonetheless.
The biggest joy of all, though, is saved for the film's emotional climax, when they and Bradley Whitford burst into Let's Go Fly a Kite. After an album of merging childhood and adulthood, Disney and non-Disney, piano and strings, Emma Thompson joins in with the trio halfway through – backed by a full orchestra. That union of all of the score's parts pays off with a grin-inducing moment of elation, a dance that will leave you soaring around the room (or the bus, or the office) and yelling "LET'S GO FLY A KITE" for all you're worth.
Frozen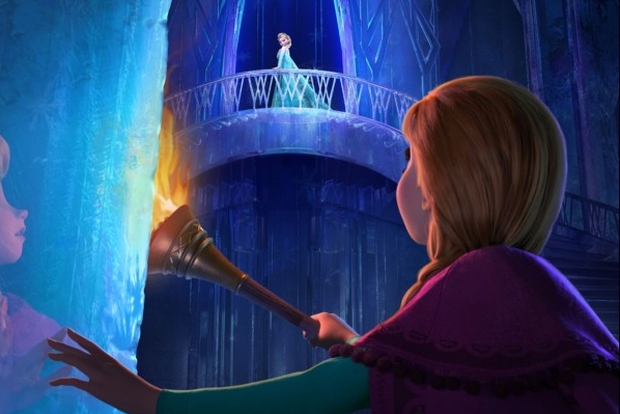 As Saving Mr. Banks looks back at Disney's olden charm, Frozen arrives for the holidays, a film that feels as unlike the past as possible.
A large part of that stems from the songs, which are written by Robert Lopez and Kristen Anderson-Lopez. Robert's established himself as something of a left-field composer after his musical Avenue Q rose from nowhere to Tony award-winning success, leading to a co-writing stint on Trey Parker and Matt Stone's The Book of Mormon. The creator of The Internet Is For Porn and Spooky Mormon Hell Dream might seem like a strange choice, then, for a family-friendly animation but his idiosyncratic songwriting proves to be a perfect fit for Frozen, a film that works precisely because of its unconventional approach.
The music wastes no time in setting out the relationship between the two sisters at the heart of its tale: Do You Want to Build a Snowman? threatens to reduce you to tears with its simple melody and Livvy Stubenrauch's innocent vocals as young Princess Anna, shut out by her older sister, Elsa. The string and piano accompaniment hint at Elsa's own solo number, while Robert and Kristen's lyrics spread across the two characters like a conversation: "Do you want to build a snowman?" "Go away Anna!" "Ok bye…"
From that opening number (it's the first song in the film sung by characters), Frozen makes it clear that both Anna and Elsa are equally important to the story. That's not to say there's no room for anyone else, though. Jonathan Groff's gruff male suitor, Kristoff, gets a duet with his pet, Sven: Reindeers Are Better Than People, which he sings with himself. (The fact that Sven never really talks but is actually voiced by a deluded Kristoff gives a wonderful nuance to his character, as well as subverting the notion of talking animals in the first place.)
That gentle upturning of convention continues with Josh Gad's Olaf the snowman, who hijacks the whole score to have his own standalone ditty, an old-school interlude that serenades summer with all the carefree whimsy of Dick van Dyke in Mary Poppins or Phil Harris in The Jungle Book. He even scats, something that hasn't been heard in a Disney film in yonks. "Winter's a good time to stay in and cuddle / But put me in summer and I'll be a… happy snowman!" he trills in ignorant bliss.
It's that strangely modern yet retro vibe that sums up Frozen's fresh sound – and it's never better displayed than on The First Time In Forever. Kristen Bell (as grown-up Anna) delivers what appears to be a typical Disney Princess song about anticipating true love. But the words are far from it: "Don't know if I'm elated or gassy / but I'm somewhere in that zone" she sings, a distinctly unladylike thing to express. "Imagine me gown and all, fetchingly draped against the wall, a picture of sophisticated grace" she begins in the next verse, only for the rhyming pair to be completed by a sudden admission: "I wanna stuff some chocolate in my face." It's an unexpected line that undercuts expectations in a way that's funny yet genuine: Disney Princesses don't do that. And, if they did, they certainly wouldn't sing about it. In 2013, though, that's all changed.
"Don't let them in / don't them see / be the good girl you always have to be" recites Idina Menzel in a more solemn bridge, demonstrating the difference between its two females. So far, so smart.
Then comes the big one: Let It Go. Idina Menzel, fresh from her turns in Enchanted (on screen) and Wicked (on stage), belts out the power ballad like oxygen's going out of fashion. The song effortlessly slinks from the constraints of For The First Time In Forever and its melancholic low melody into something more comfortable. "Let the storm rage on!" she declares, "the cold never bothered me anyway." Rising higher and higher in pitch, it's a defiant, rousing finger stuck up at the earlier song, but one that maintains a simple chord progression between tonic and dominant.
That also means it's an upbeat number. An elder sister with magical powers singing a solo in an isolated castle? This shouldn't be a happy moment. But Let It Go makes it clear that Elsa is someone to root for as much as Anna: there's no protagonist and antagonist here, just two protagonists. A reprise of For The First Time In Forever sees our two heroines battle through counterpoint, a stunning piece of harmony and verbal dexterity that underscores the contrast not just between the females, but between them and Disney's gender stereotypes.
Interestingly, Frozen's soundtrack release also comes in a two-disc form, which includes Christophe Beck's lovely score. Featuring Nordic instruments such as the bukkehorn and native choirs (Heimr Arnadlr), he continues the motifs of the songs but joins them together with atmospheric work and lively action tracks that have a uniquely icy tone. The opening number alone, composed by Frode Fjellheim and made up entirely of South Saami chanting, is gorgeous. First Paperman and The Muppets, now this? Beck could well become Disney's new go-to score guy. Deservedly so.
The second CD also boasts some rare behind-the-scenes commentary and demos, as well as deleted songs. Spring Pageant is an exposition-heavy tune performed by a group of local kids, who explain a subplot that's no longer relevant to the movie, while Life's Too Short sees the sisters square off in a more aggressive duet, one that opts for back-and-forth exchanges rather than smoother counterpoint. More Than Just The Spare borrows Spring Pageant's tune to explain Anna's character ("Buttons need a chance to shine in the sun"), while We Know Better sees both Princesses debunking the roles they are meant to fulfil ("They say a princess wears pink and frilly clothes / But you and me, we know better").
These deleted songs, though, only highlight the brilliance of the ones that made the final cut. Far from explicit statements or unsubtle metaphors, Frozen's soundtrack works precisely because it shows without telling; Anna's unpredicted chocolate outburst or Elsa's unconventional solo indirectly convey character through music. But Disney's decision to include them is a telling sign, especially when you spot the karaoke tracks at the end. Usually, you would have to wait for years until a special Disney compilation album is produced for a singalong sesh. By putting it all into a fully-rounded package now, The House of Mouse show just how confident they are in the film's music – and you can't blame them.