Features
Music in Film: Gravity and Don Jon
The scores for Gravity and Don Jon straddle the boundary between music and sound. Ivan gives them a spin...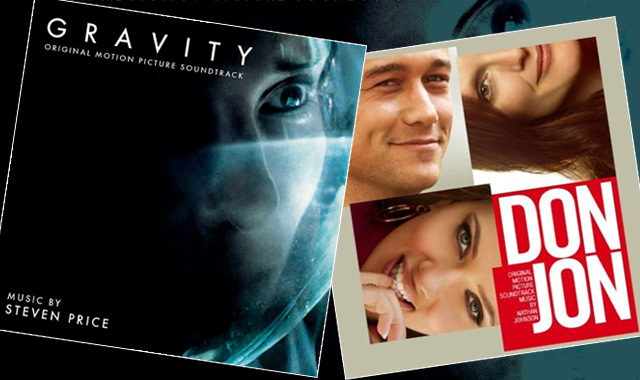 We live in an interesting time for film soundtracks, where the boundary between sound and music is becoming increasingly blurred.
Back in 1956, the cinema-going world was stunned by the first electronic film score for Forbidden Planet – a revolutionary achievement that received no awards whatsoever because composers Louis and Bebe Barron weren't part of the Musicians' Union. In 1963, Bernard Herrmann supervised the soundtrack for Hitchcock's The Birds, which (diegetic music aside) consists entirely of electronic bird noises. These days, electronic music is far more common – see Hans Zimmer – and is frequently mixed with orchestral music or, in some cases, replaced by it altogether.
Which brings us to two soundtracks for films currently in UK cinemas: Gravity and Don Jon. Both composers have played with that sound barrier in different ways to create immersive, isolated worlds.
Gravity – Steven Price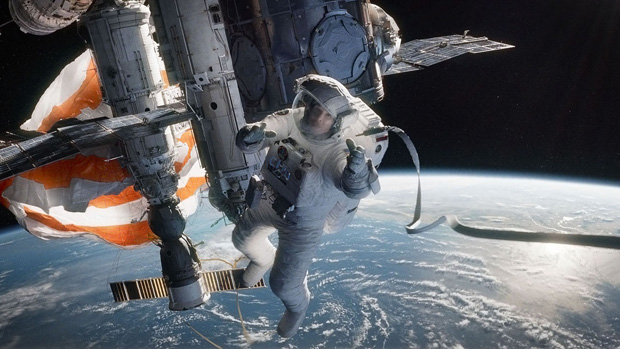 In space, no one can hear you scream. In fact, no one can hear anything. Which is a bit of a problem for a movie set in space. Most films go down the route of putting sound in anyway. Gravity, though, isn't most films.
The job falls to composer Steven Price to fill in the blank. And he does something really quite extraordinary – and, like the movie, absolutely terrifying.
The trauma begins immediately with Above Earth, a discordant jumble of noises building to a deafening peak. The track was apparently created by slowing down another song to 1/60th of its original speed – a move that leaves the space between the notes taking over the score. That's the point at which your ears start to panic.
Just as the sound gets almost too much, it cuts out to nothing. A gentle voice floats in the aftermath; a fragment of unfamiliar humanity in the calm emptiness.
Then it happens again. It keeps happening, growing to a brain-numbing climax before settling down again; a cycle of anxiety. Alfonso Cuaron's instructions were to avoid percussion, so Price uses rhythmic shots of synth to drive the tension on Debris, a "Durrr Dummm" that feels like the bastard son of Jaws and a floppy disk drive – and every bit as menacing.
It's that thworrping noise that keeps you on edge; layered with repeating low riffs from strings in The Void and occasionally backed by that echoing, weightless voice, the sounds move from left to right in a wholly disturbing way.
In the vacuum of space, Gravity's on-screen explosions and crashes are internalised. Big bangs become sonic booms. The sound effects Cuaron does allow are the shocks from physical contact – the noises that the astronauts hear, refracted through their bubbles of dwindling oxygen. When collisions send vibrations through their spacesuits, that impact ripples across the score.
Every now and then, everything erupts in a screech of distorted static – I won't spoilt which track – that shreds your nerves with an otherwordly shriek. As the album's atmosphere spreads, Steven Price introduces a cello theme on Atlantis; a low thrum of sad existence that returns with determination against the tide. Strings are stretched higher on the stand-out track Don't Let Go, ramping up the uneasiness as a violin takes the tune.
Then, silence once more. The pattern doesn't get any less effective.
An airy piano and delicate synth in Airlock's maternal pause, though, remind us that it's not all doom and gloom above Earth. That voice gets stronger in the second half of the album, picking up on the cello and vocal line, piecing them together into something more substantial.
ISS and Aurora Borealis establish it: a simple loop that vaguely recalls the chord progression from Hans Zimmer's Time and Journey To The Line – in raw human emotion more than exact notes.
At the end of ISS, everything fades into a faint hiss, as Price feeds a trumpet through a synth, only to cause it to pack up altogether. We hear the death of the machine – just as life is emerging.
Soyuz is when it finally finds a way, arriving as the fully blown theme for Dr Ryan Stone. The cello and piano combo fight their way through Tiangong, as the synth surround grows bigger and faster – Gravity's music doesn't just rise; it accelerates. Eventually, the audio debris climbs so far that it becomes a squeak that disappears out of hearing range. All the while, Ryan's theme is stronger and stronger, a falling refrain that evolves into a rising cello and vocal melody. By the time Gravity's force hits in the final track, that female voice is practically screaming in your face: a primal, powerful yell of trying to survive.
The result is an astonishing soundtrack that is scientifically sound – and emotionally distressing. It's only when you remove your headphones and turn the lights back on that you realise you've stopped breathing.
Don Jon – Nathan Johnson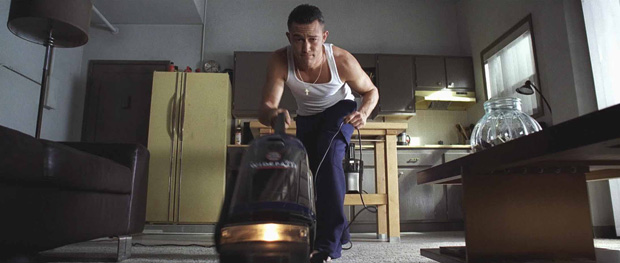 Nathan Johnson is one of the most interesting composers working today. His approach is simple – and by that, I mean mind-bogglingly complex. He creates seemingly conventional scores with symphonic, romantic, exciting themes, but with one difference: none of the instruments exist. Instead, Nathan records noises from the real world than uses these found sounds to form a digital orchestra of impossible instruments, with which he then composes music.
It's a technique that gave an eerie quality to his cousin Rian's fantastic first film, Brick and added an industrial vibe to Looper's sci-fi dystopia. It is perhaps no surprise, then, that Johnson should be called upon by the star of both, Joseph Gordon-Levitt, to compose the score for his directorial debut, Don Jon – a film in which the main character's online existence is, in many ways, more real than his actual life. Johnson's digital wizardry, you might think, is a perfect fit.
That's where the surprise comes. Rather than stick with his expected method, Johnson opts for more traditional instruments – including, of course, synthesisers. An album of one and two-minute bursts, the porn comedy's score could seem like a series of quick, off-the-cuff releases, but Nathan does not bash them out willy nilly; he splits the soundtrack into three styles to match the character's progression.
Working with Son Lux for the first section, Jon's sex-driven nightlife has the pumping synth quality you might associate with Johnson's work. Lots of the tracks climax in triumphant fanfares, the kind you hear when you complete a level on a computer game. Combined with the film's repeated use of the Apple startup beep and the recycle bin rustle, the sound design builds up the all-encompassing influence of Jon's virtual reality.
Don't expect The Social Network, though: Don Jon's main theme is a lurching waltz that matches stop-start phrasing and its unnatural instruments with a jaunty time signature to bring out the broad humour of the film. That theme is reworked for each strand of the score.
Once The First Date arrives, the soundtrack swoons back and forth before hitting a minor crescendo that mimics the emotions of Hollywood gone by. Sweetly arranged by Judson Crane, the couple's first kiss is a fanfare of classic rom-coms more than console gaming.
Then comes the score's final third, where Johnson teams up with Jonny Rogers to deliver an altogether more muted tone. Acoustic guitars and piano on tracks such as Nightschool strip the movie's techno vibe down to a slower number; Rogers' quiet sweep picking reveals that underneath that comic waltz is a melancholic piece.
The gradual transposition of the theme into the different voices unites the movie's overall uneven tone – a smart piece of composition that not only proves Nathan Johnson knows who to collaborate with but also the power of traditional instruments too. The fact that he could probably do all the above with a ping pong ball, washing machine and the innards of a Furby makes it even more impressive.
And there you have it. Two composers with a strong grasp of the balance between digital and more conventional music. It says a lot about film music today that synthesisers can now be referred to as part of conventional instrumentation. Gravity's use of sound effects makes it one of the most affecting soundtracks of 2013. Don Jon reminds us, though, that sometimes the best way to make an impression is not to break the sound barrier after all.
You can read Ivan's previous edition of Music in Film here.
Follow our Twitter feed for faster news and bad jokes right here. And be our Facebook chum here.