News
Mulan: Release Date, Cast, Trailers, Story, and News
Disney's Mulan is one of the most anticipated movies of 2020, thus one of the most painful delays. Here's what we know about the still forthcoming live-action remake...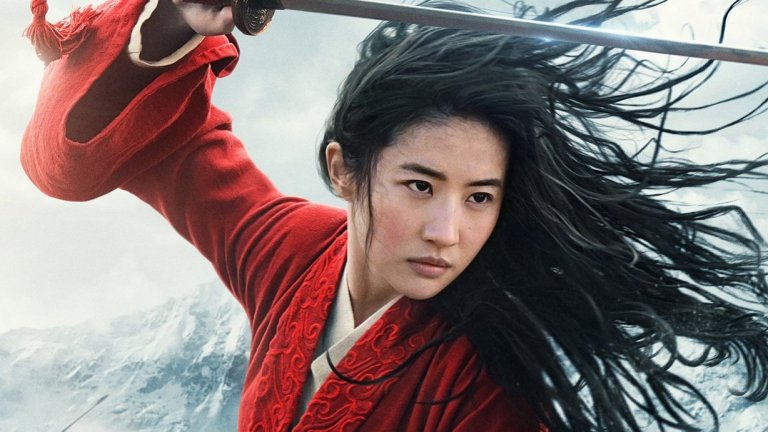 Disney's series of live-action remakes continue to unfold with increasing urgency. But one with special consideration riding on it is Mulan, an adaptation of the 1998 film from Walt Disney Animation Studios that combined Chinese legend with a surprisingly progressive story of femininity–at least by 1990s standards. The film has become one of the more revered classics of the Disney Renaissance era, and with Disney's increased interest in doing Chinese culture justice (and thereby winning at the box office as a result), there is a lot riding on it. Hence it's current and unfortunate delay 
Having shot in New Zealand and China, the film stars Liu Yifei as Mulan and is poised to be a radical reimagining of the original film. Yes, it is not a musical, but additionally it is incorporating more elements from Chinese folklore as well as an epic sweep of grandeur in its vision of a young woman caught up in a feudal war that will decide the fate of her family, and the fate of her nation.
It is also free to carve its own path without relying so heavily on nostalgia. Indeed, director Niki Caro is taking bold risks on the film, evocative of her previous work on movies like Whale Rider and North Country. It's one we're genuinely rooting for, so here is what you need to know:
Mulan Release Date
One of the first and highest profile cinematic delays in the wake of the coronavirus pandemic, Mulan was originally supposed to open on March 27, 2020. To date it has no new release date, although Disney appears committed to the theatrical experience and hopefully 2020. We've evaluated the remote possibility of a Disney+ release here.
Mulan Trailer
The trailers for Mulan promises a spirited high-adventure that is fairly different from the 1998 animated movie. However, this might be a good thing. The film looks noticeably more serious, with a grandiose tone that isn't relying on nostalgia. See for yourself. In the film's Super Bowl TV spot, the film's battle imagery takes center stage.
Check out the earlier trailers here…
Mulan Cast
Liu Yifei landed the lead role of Mulan after a months-long search during which time Disney interviewed over a thousand actresses across five continents. The intent was always to find a Chinese related actress to embody Mulan, a character who is as much an important figure in Chinese folklore as she is a "Disney princess." And Yifei was selected due to her "ineffable star quality." She is after all a major talent in Chinese cinema during this century, having earned the nickname in the local press of "Fairy Sister" due to her innocent visage. Becoming a celebrity in the mid-2000s after breaking out on Chinese television, the actress has left a mark in the international film industry, which is about to become much more impactful as she will star as one of Disney's most beloved heroines.
Having spent part of her childhood living in Queens, New York, Liu speaks fluent English and has already appeared in the Jackie Chan and Jet Li team-up, The Forbidden Kingdom, in 2008, as well as 2014's Outcast with Nicolas Cage. But as Mulan, she'll be portraying a young woman who is revered still in Disney fandom for her indpenendence and decided lack of interest in romance. Instead Mulan's journey is of self-discovery and one bound by honor since she dresses up in her father's armor to take his place for conscripted military service. Disguised as a boy, she becomes an unlikely leader in the fight against an invasion by the Huns.
Grab a FREE TRIAL of Disney+, on us, right here!
Jason Scott Lee is set to play Bori Khan, described as "a warrior leader who is intent on avenging his father's death." Khan will serve as an antagonist in the film, joining him with Gong Li's bewitching main villain. Lee is coming off some recent roles, notably Netflix's Crouching Tiger, Hidden Dragon: Sword of Destiny (alongside Mulan castmate Yoson An). Of course, Lee made a major impact back in 1993 in the starring role of biopic Dragon: The Bruce Lee Story, a role he parlayed the next year into a starring role in another Disney-connected story as Mowgli in director Stephen Sommers's 1994 live-action adaptation of The Jungle Book.
Yoson An (Crouching Tiger, Hidden Dragon: Sword of Destiny, Mortal Engines) has been cast in the Mulan remake for what should be a breakout role. The Chinese-New-Zealander actor has procured the role of Chen Honghui, who is set to be the love interest to the titular warrior woman (Liu). The character is described as, "a confident and ambitious recruit who joins Commander Tung's unit. He becomes Mulan's most important ally and eventual love interest." Interestingly, Chen Honghui is a bit of a remix character, since the 1998 Disney movie paired Ming-Na Wen's Mulan with military captain Li Shang, who was voiced by B.D. Wong.
Jet Li, international martial arts movie icon, will play the emperor of China. In the narrative, it is the emperor who implements the one male from each household rule that leads Mulan to dress up as a man and join the military in order to save her elderly father from that fate.
Gong Li of Memoirs of a Geisha fame will play the villain of the film, a powerful witch who did not appear in the animated version.
Donnie Yen (Rogue One: A Star Wars Story, Ip Man series) has been cast as Commander Tung, a "mentor and teacher to Mulan" in the film. More on that here.
Utkarsh Ambudkar, Ron Yuan, Xana Tang and Chum Ehelepola also appear in the film.
Mulan Story Details
In addition to getting our first image of Liu Yifei as Mulan, Disney's announcement of production came with their first official synopsis for this new take on a classic story. (Sidenote: They don't mention this time there are witches… and no singing.)
"Mulan" is the epic adventure of a fearless young woman who masquerades as a man in order to fight Northern Invaders attacking China. The eldest daughter of an honored warrior, Hua Mulan is spirited, determined and quick on her feet. When the Emperor issues a decree that one man per family must serve in the Imperial Army, she steps in to take the place of her ailing father as Hua Jun, becoming one of China's greatest warriors ever.
Mulan Live-Action Remake Director
Niki Caro directs. The director enjoys an outstanding reputation for directing pictures like 2002's Oscar nominated film, Whale Rider. She also most recently helmed The Zookeeper's Wife with Jessica Chastain and Daniel Bruhl. Caro, who also was being considered by another branch of Disney for Marvel Studios' Captain Marvel, is a strong choice. Also, according to The Hollywood Reporter, she apparently beat out Patty Jenkins (Wonder Woman), and Michelle MacLaren (Breaking Bad, Game of Thrones).
Caro and Mulan mark the third time a woman director will be working with a budget north of $100 million, following Jenkins' Wonder Woman and Ava DuVernay's A Wrinkle in Time. In addition to being great news for the industry, it also marks a publicity conscious rollout for Disney, which is aware that in addition to its sacred millennial nostalgia, Mulan marks a famous story of ancient Chinese tradition, and one with an empowerment message that all will be keen to see preserved.