News
Mrs Brown set to host a BBC One entertainment show
All Round To Mrs Brown's will be BBC One's new Saturday night spectacular, with famous guests in abundance...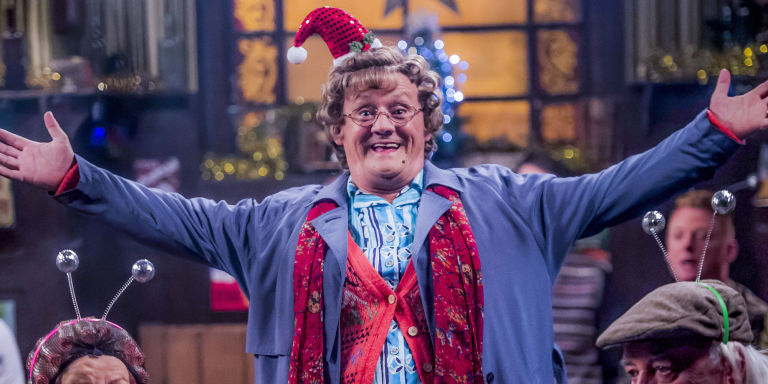 This article comes from Den of Geek UK.
You know Michael McIntyre's Big Show? That Saturday night BBC One show with a mixture of comedy, special celebrity guests and a live audience? BBC One has just announed another show like that, but with sitcom character Mrs Brown as the host, and her house from Mrs Brown's Boys as the filming location. 
Yep, Brendan O'Carroll is set to reprise Agnes Brown once again, and he'll bring his supporting cast along, too, by the sounds of it. The new show is going by the title All Round To Mrs Brown's, and O'Carroll had this to say about it:
"The entire cast is excited by this […] I think Agnes may be worried that she'll need a bigger kettle to make tea for everyone that's coming round!"
BBC content chief Charlotte Moor added this: "Bringing one of our biggest comedy stars Mrs Brown to Saturday nights in 2017 with a new entertainment show is going to be full of fun and mischief and totally unpredictable, I can't wait!"
The premiere date for All Round To Mrs Brown's hasn't been confirmed yet, but we'll be sure to let you know when it is. You wouldn't want to miss it, would you?