News
Mowgli: Andy Serkis Jungle Book Movie Netflix Release Date, Trailer
Warner Bros. has its own take on The Jungle Book with Mowgli... except it's now headed to Netflix.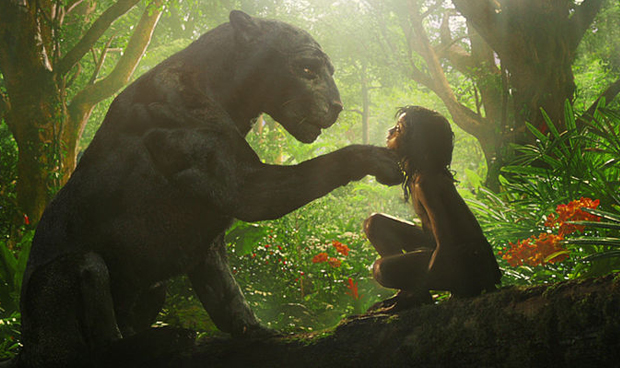 What was once known as Jungle Book: Originsis now Mowgli: Legend of the Jungle. While Jon Favreau's 2015 Disney adaptation made a splash, Warner Bros. brought plenty of star power of its own, including Benedict Cumberbatch as Shere Khan, as well as Christian Bale, Cate Blanchett, Naomie Harris, Tom Hollander, Eddie Marsan, and Peter Mulan in the live-action and CGI amalgamation, which is directed by Andy Serkis. – Yes, motion-capture suit, "my precious" Andy Serkis. He works off a script (adapting Rudyard Kipling's classic novel,) by first-time screenwriter Callie Kloves.
Mowgli became the center of what could be considered a watershed move in the film industry's ongoing theatrical/streaming distribution struggle, since, back in July, Netflix made a deal with Warner Bros. to acquire worldwide rights to movie. Consequently, the film, now brandishing the full title Mowgli: Legend of the Jungle will make its arrival not at theaters, but on the world's biggest streaming platform.
Mowgli Release Date
Mowgli: Legend of the Jungle will premiere on Netflix on December 7.
Before the Netflix deal, the film was scheduled for theatrical release on October 19, 2018. However, Netflix will hold limited (slightly) advance theatrical screenings in Los Angeles, New York, San Francisco, and London on November 29.
Mowgli Trailer
A new Mowgli: Legend of the Jungle trailer has arrived, stoking excitement for the Netflix-bound film.
Here's the official synopsis: 
Blending live action and performance capture, the story follows the upbringing of the human child Mowgli (Rohan Chand) raised by a wolf pack in the jungles of India. As he learns the often-harsh rules of the jungle, under the tutelage of a bear named Baloo (Andy Serkis) and a panther named Bagheera (Christian Bale), Mowgli becomes accepted by the animals of the jungle as one of their own. All but one: the fearsome tiger Shere Khan (Benedict Cumberbatch). But there may be greater dangers lurking in the jungle, as Mowgli comes face to face with his human origins. The other story's central animal characters are: Kaa, the snake (Cate Blanchett); the leader of the wolf pack, Akela (Peter Mullan); the scavenging hyena, Tabaqui (Tom Hollander); Nisha, the female wolf (Naomie Harris), who adopts the baby Mowgli as one of her cubs; Nisha's mate, Vihaan (Eddie Marsan); and Mowgli's Brother Wolf (Jack Reynor).
Mowgli Details
The Warner Bros. film was to serve as a major blockbuster coming out party for Andy Serkis (motion capture actor extraordinaire of The Lord of the Rings/The Hobbit and the recent Planet of the Apes films,) as a director, having made his feature directorial debut with 2017 drama Breathe. However, Disney put a damper on its momentum, beating out Serkis's Jungle Book adaptation with director Jon Favreau's 2016 hit version, leaving Mowgli – and its touted state-of-the-art 3D version – in a bit of a bind when it came to timing.
As director Serkis expresses of the theater-to-Netflix migration:
"I'm really excited about Netflix for Mowgli. Now, we avoid comparisons to the other movie and it's a relief not to have the pressure. I've seen the 3D version, and it's exceptional, a different view from the 2D version, really lush and with great depth, and there will be some kind of theatrical component for that. What excites me most is the forward thinking at Netflix in how to present this, and the message of the movie. They understand this is a darker telling that doesn't fit it into a four quadrant slot."
Perhaps conceding that Mowgli was not destined for family-fueled box office success, Serkis states of the film:
"It's really not meant for young kids, though I think it's possible that 10 or above can watch it. It was always meant to be PG-13, and this allows us to go deeper, with darker themes, to be scary and frightening in moments. The violence between animals is not gratuitous, but it's definitely there. This way of going allows us to get the film out without compromise."
Additionally, Serkis – in a lemonade-out-of-lemons manner, celebrates that Mowgli – which he describes as a "journey of self-discovery," will be able to flourish on the streaming medium, explaining of the film's place on Netflix:
"I think this is their largest acquisition, it's a big movie. But I never looked at it as a big blockbuster movie. It's hard to quantify. It has the scale of a blockbuster, but it's somewhere between Life of Pi and an Apes movie. It has that reality to it, same as Okja had. We are talking about 2019 and circling dates. Netflix has allowed the film making that I wanted to do, to exist and they've created an atmosphere for me kind of storytelling I set out to do."
Here's the new Netflix-ized Mowgli: Legend of the Jungle poster and, below it, the original theatrical poster.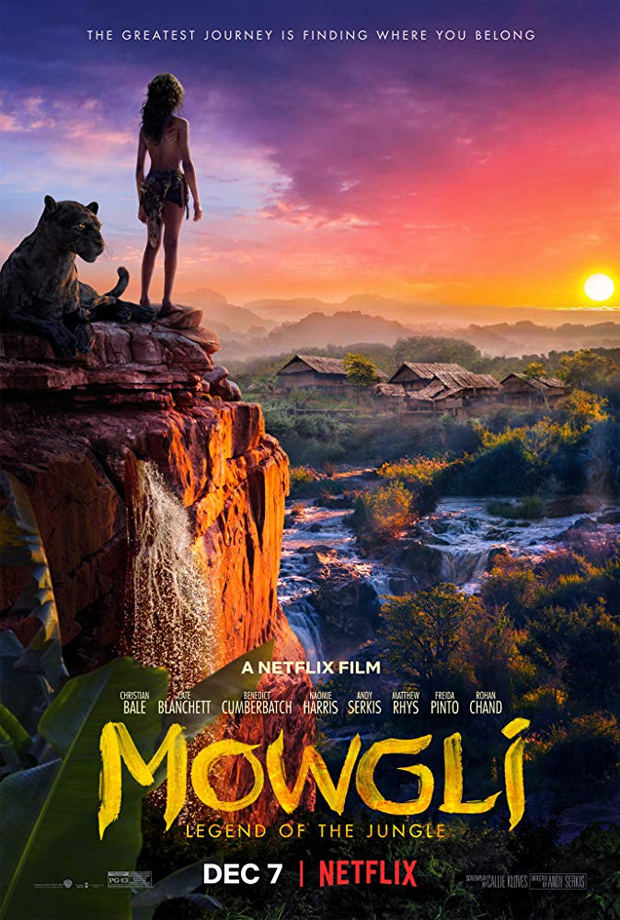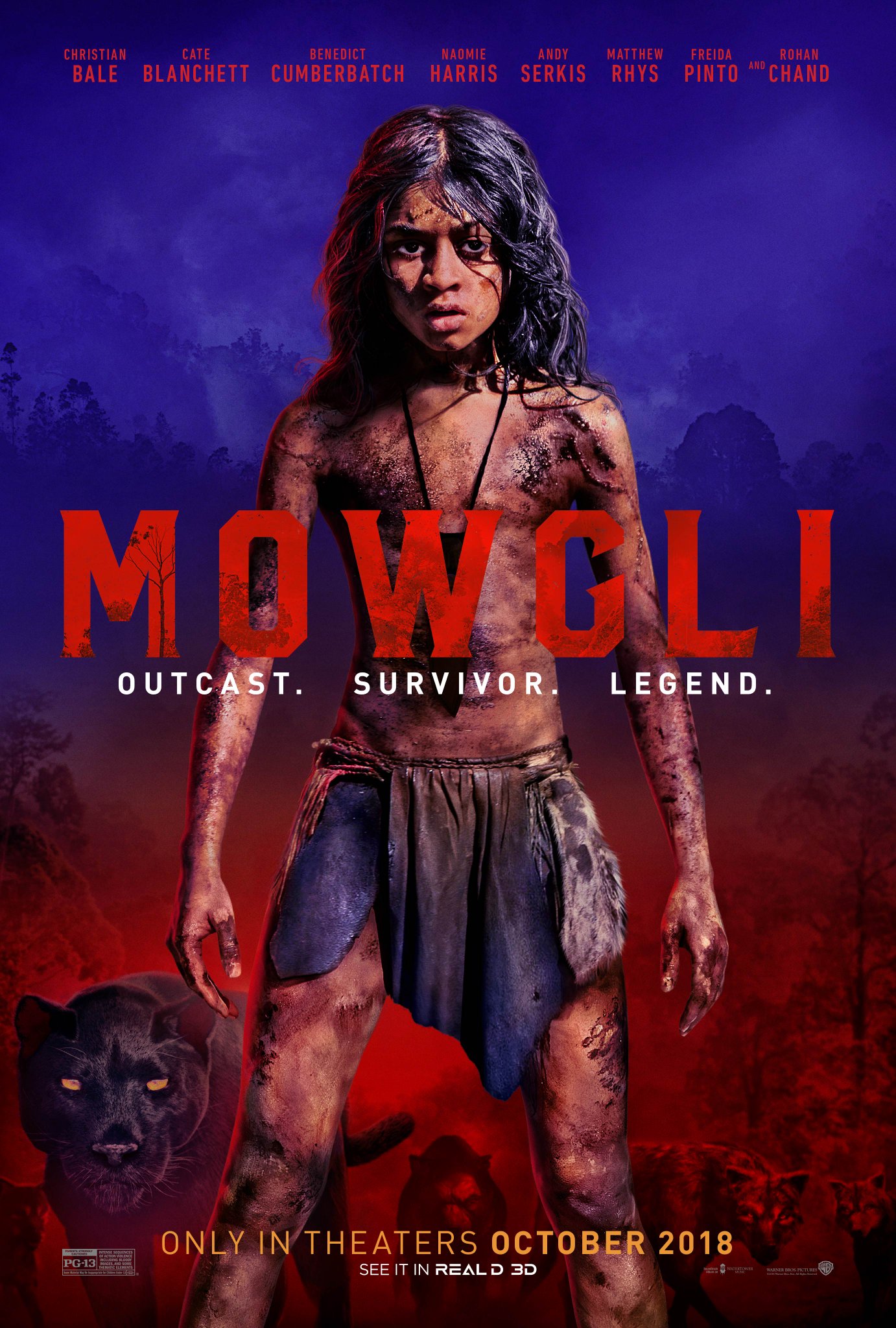 Joseph Baxter is a contributor for Den of Geek and Syfy Wire. You can find his work here. Follow him on Twitter @josbaxter.