News
Movie Masochist: Herbie Fully Loaded
In a new occasional series, we challenged our geeky writers to watch a film outside of their 'comfort zone'. First up? Ryan, and Herbie Fully Loaded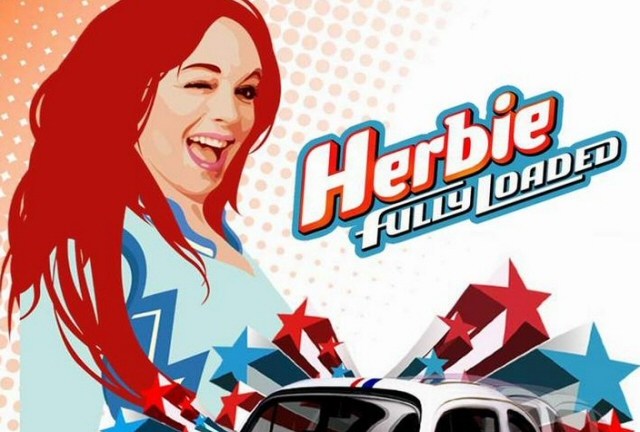 There is one name in cinema that fills me with a peculiar brand of dread – the Herbie films. I'm not even sure why I hate them so much – I think something strange and traumatic must have happened to me while a Herbie film played in the background at some point. At any rate, I haven't watched a Herbie film since I was a child, but in the name of research I summoned my courage and sat down to watch Herbie: Fully Loaded.
In case you didn't know, Herbie is a sentient Volkswagen Beetle with swiveling 'cute' headlamp eyes. He's essentially a rubbish Knight Rider – he can't talk, falls to bits all the time and, worst of all, squirts oil in people's faces in cheap comedy fashion.
The car's ineffectual nature hasn't stopped Disney making several Herbie features – the first, The Love Bug, came out in the late sixties and spawned numerous unaccountably popular sequels that ran up to 1980. Then, after a hiatus of about twenty years, Disney decided to dust the Herbie franchise off and released Fully Loaded, with airhead Lindsay Lohan as the flesh-and-blood co-star. Justin 'Dodgeball' Long has little to do as Lohan's love interest, and Matt Dillon (sporting a ridiculous moustache) is the obligatory smug arch nemesis. A slightly bewildered looking Michael Keaton also shows up as Lohan's ex-racing driver father, says a few lines and quietly shuffles off again, probably to collect his paycheque.
I was unsurprised to note that Herbie is as genuinely god-awful as I was expecting; the plot (such as it is) sees Lohan and Herbie enter a NASCAR tournament, pitted against evil racing driver Matt Dillon. There follows an hour of inane comedy and tension-free racing, which reaches the peak of its stupidity in the last reel, where Herbie, despite being a fifty-year-old jalopy conceived by Adolph Hitler, beats Dillon in his 200mph supercar and romps home to a predictable victory, all thanks to some of the most appalling CG I've ever seen in a mainstream film.
There's always been something about Herbie films that irritate me to the point of feeling physically itchy, and despite Disney's attempt at a post-millennium make-over, Fully Loaded had precisely the same effect – the first time Herbie rolled its headlamp eyes dolefully at Lindsay Lohan I was almost ready to get up and dive for the nearest window.
To make matters worse, the producers have managed to stretch a wafer-thin plot to a horrifying 101 minutes – an eerily appropriate number given the level of almost Orwellian torture served up here. In fact, if faced with a choice between watching Herbie: Fully Loaded again and 1984's cage full of rats, I'd probably choose the rats.
Geek Content: Apart from a 'magic' car, not a lot. Michael Keaton's hypnotically insouciant performance is quite interesting though.
Torture Rating: