Features
Movie LEGO sets: 9 brilliant new kits for 2018
From Solo: A Star Wars Story to Jurassic World: Fallen Kingdom, LEGO has launched lots of cool movie kits this year...
The joy of building a LEGO set has become intrinsically linked to the blockbuster landscape of movie magic in recent years. With every new Marvel or Star Wars movie, LEGO unleashes a terrific selection of new kits to tempt our credit cards out of our wallets. And that's not to mention all the other family-friendly films, from outside of those two franchises, which also get the brick-based adaptation treatment from time to time.
2018 is no exception, with LEGO releasing eye-bulging new sets to tie in with Avengers: Infinity War, Solo: A Star Wars Story, Jurassic World: Fallen Kingdom and The Incredibles 2. There's also a new set that harks back to a cult favourite from a few years back…
NB: if you click through on any of the links we've plonked in this article, our site might get a bit of support.
Tron: Legacy
Price the last time we looked: £29.99 at LEGO Shop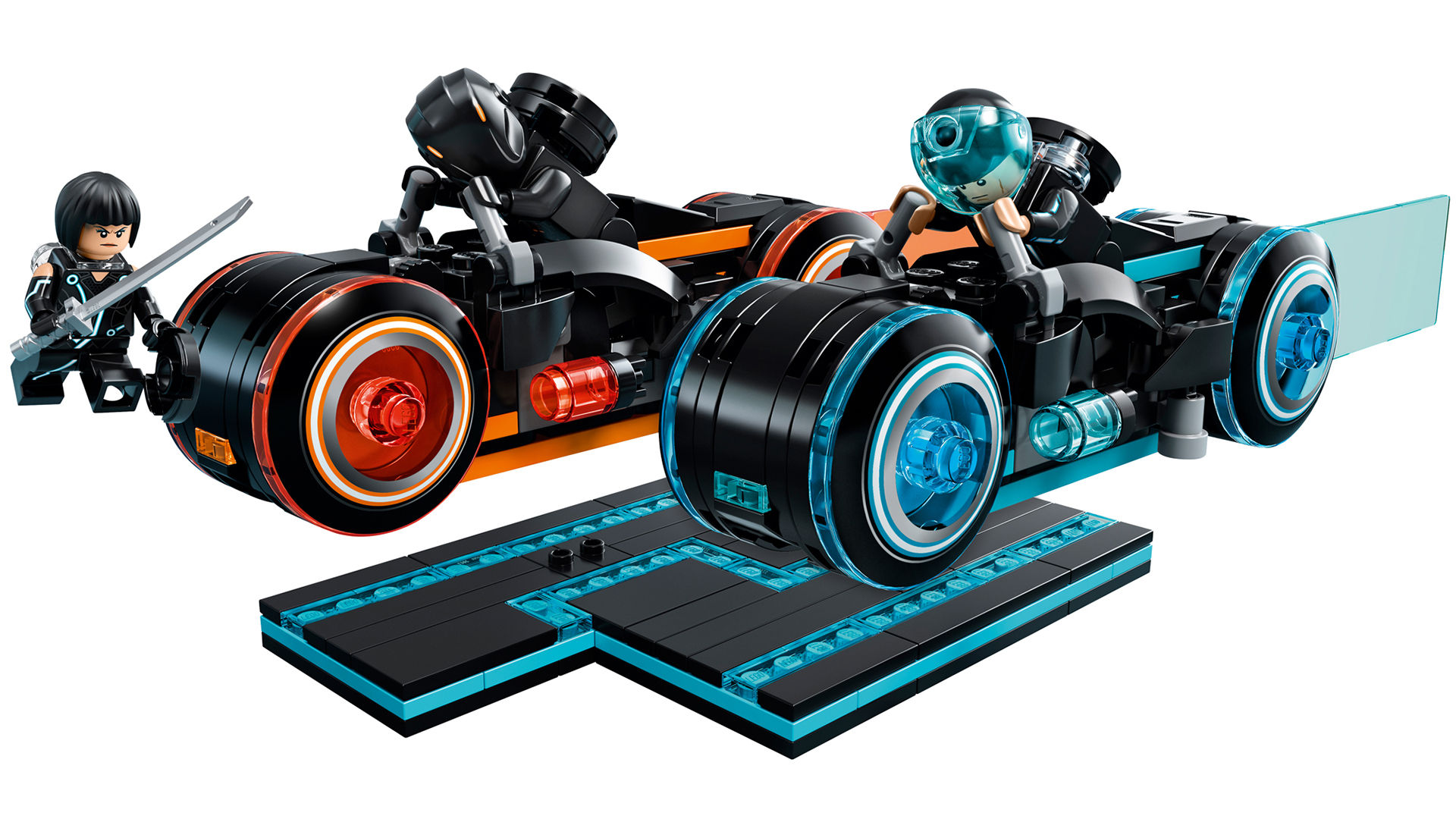 It's been eight years since Tron: Legacy graced our screens in all of its digital-bike-racing glory. The belated sequel to Steven Liesberger's 1982 Tron movie may not have been the ginormous box office smash that Disney was probably hoping for, but it did succeed in capturing the hearts and minds of fans new and old.
All these years later, the film is still popular: it's new LEGO kit only came about because enough people supported the concept through LEGO Ideas. We're glad that fans flocked to show their love, as now we have this 230-piece LEGO set to enjoy, which recreates some iconic bikes from the film as well as including Minifigures of Sam Flynn, Quorra and Rinzler.
Sanctum Sanctorum Showdown
Price the last time we looked: £89.99 at LEGO Shop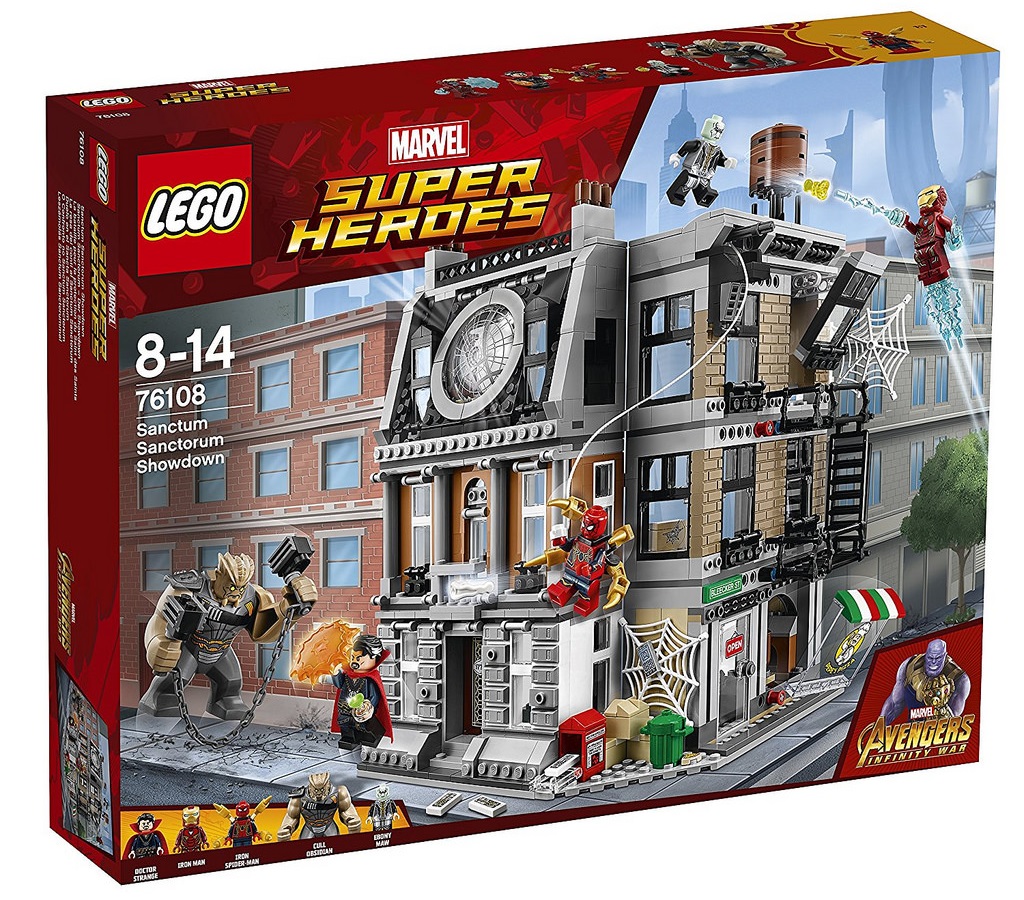 Marvel's Avengers: Infinity War has been one of the biggest cultural events of the year: it absolutely smashed the global box office and earned rave reviews pretty much across the board, as well as inspiring a huge number of hilarious internet memes. And if you want to recreate the New York segment of the movie's first act within the comfort of your own home, LEGO has you covered.
With this 1,004-piece set you can rebuild the Sanctum Sanctorum, which Hulk smashed through the roof of in the film. You can also reenact the New York battle from the movie, pitting Spider-Man, Doctor Strange and Iron Man against Thanos' lackeys, Cull Obsidian and Ebony Maw. Sadly, Wong and Banner are not included as Minifigures, but there is an Infinity Stone.
Kessel Run Millennium Falcon
Price the last time we looked: £149.99 at LEGO Shop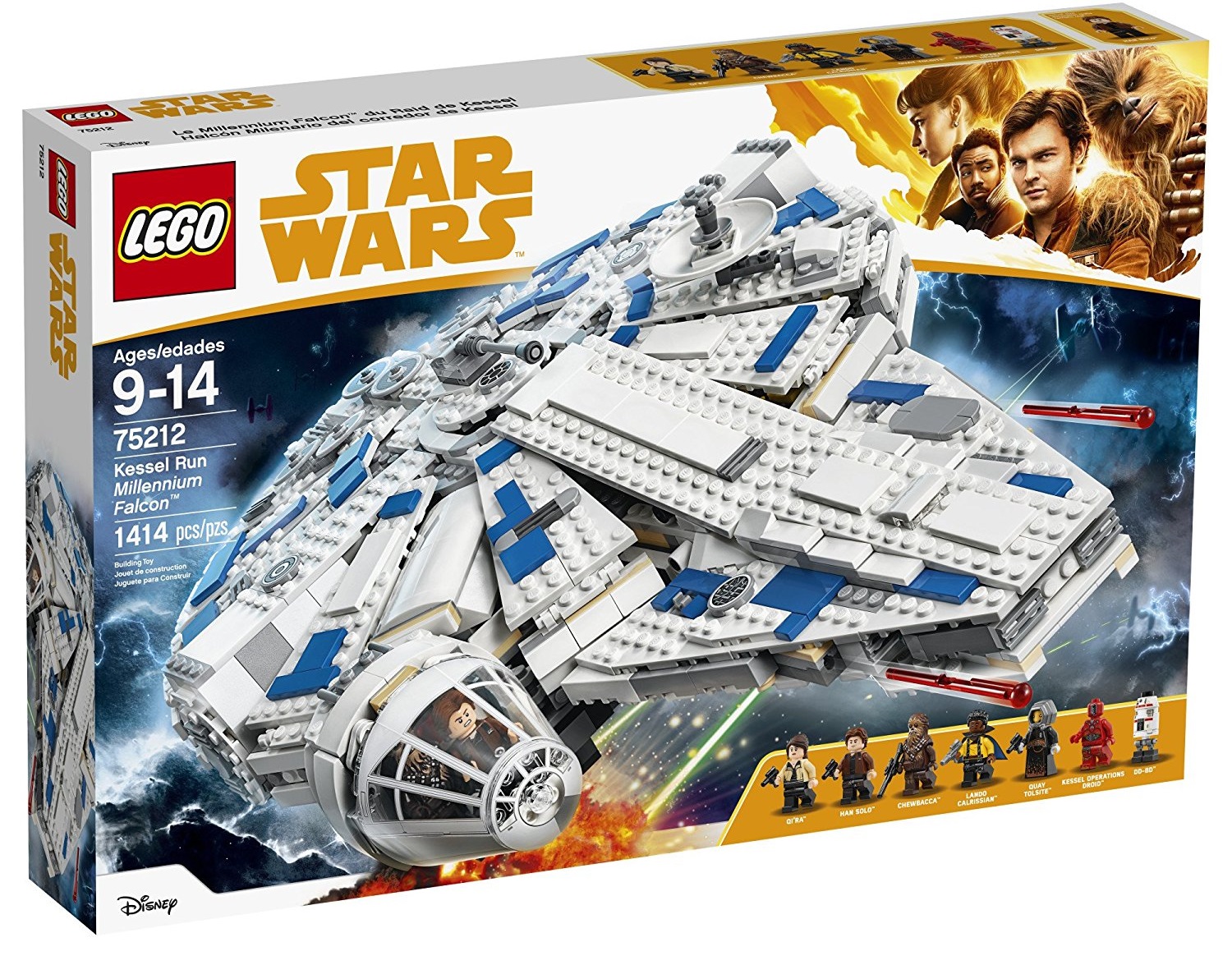 Han Solo's first solo movie, Solo: A Star Wars Story, has finally made it into cinemas. LEGO was well prepared for the film's arrival, with a whole host of tie-in kits gracing shop shelves well ahead of the movie's May premiere date. This new version of the Millennium Falcon, which weighs in at 1,414 pieces, is the biggest and the best from the range.
It's clear that Lando keeps the Falcon in far better nick than Han did. This is the version of Millennium Falcon that completed the Kessel Run in less than twelve parsecs, and the version that Han won ownership of in a card game. With this kit, you can recreate Lando's slick and shiny iteration of the Falcon in adorable toy brick form.
Indoraptor Rampage at Lockwood Estate
Price the last time we looked: £119.99 at LEGO Shop
Jurassic World: Fallen Kingdom will arrive in UK cinemas on June 12th, but LEGO's range of tie-in kits has already appeared on the market. Until we see the movie, we won't know how accurately any of these sets match the content on the screen. But still, even though we don't know how it relates to film as of yet, this Indoraptor Rampage At Lockwood Estate LEGO set certainly look like a good time.
The kit, which appears to suggest that we'll see dinosaurs rampaging at a stately home, is made up of 1,019 pieces. It comes with six Minifigures, including LEGO versions of Chris Pratt's Owen and Bryce Dallas Howard's Claire. There are also three dinosaurs included: the eponymous indoraptor, Blue the velociraptor, and a smaller baby velociraptor.
Thanos: Ultimate Battle
Price the last time we looked: £69.99 at LEGO Shop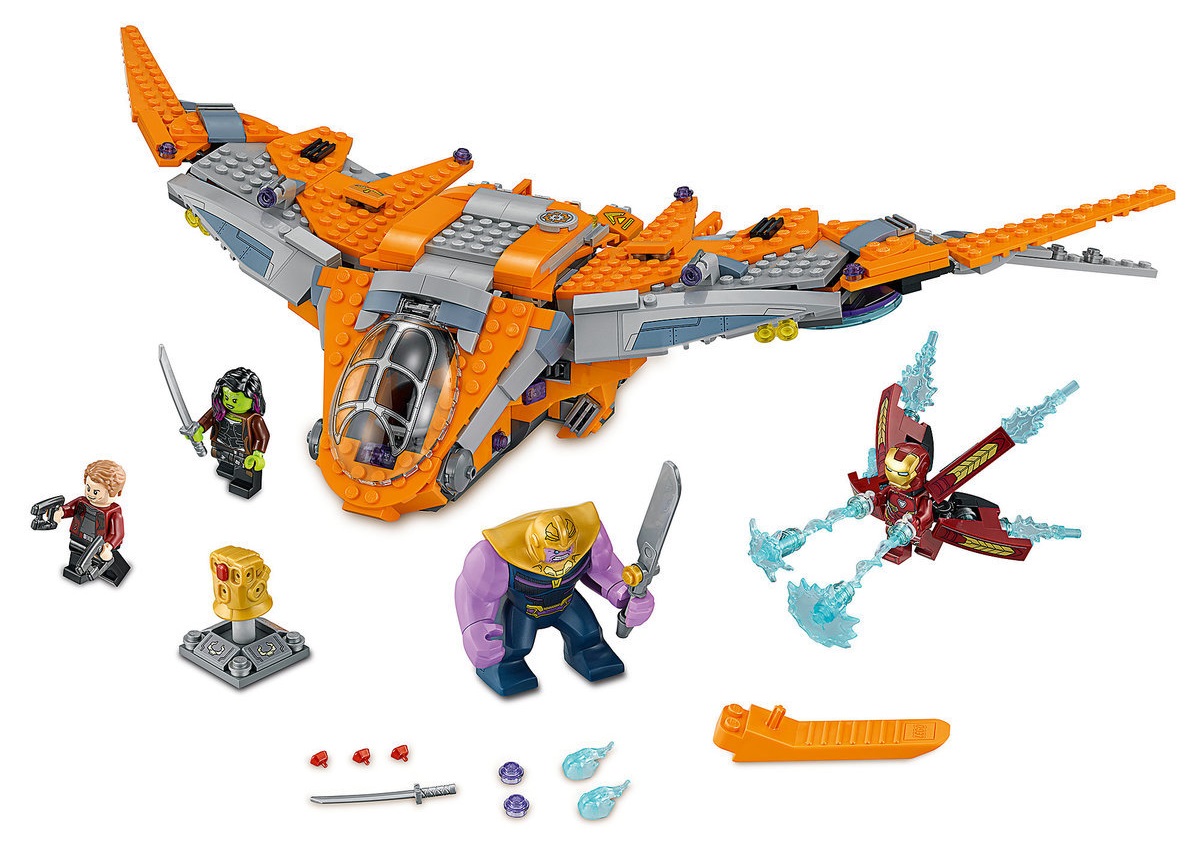 Josh Brolin's performance in Infinity War cemented Thanos as one of the best villains in Marvel Cinematic Universe history, with his conflicted persona and misguided beliefs combining to create a truly engaging CGI baddie that felt like a truly tough foe for Earth's mightiest heroes to tussle with. If you want to celebrate your love of the Mad Titan with a snazzy LEGO set, this one will do the trick nicely.
As well as a bigger-than-average Thanos figure, complete with Infinity Gauntlet, you also get normal-sized Minifigures or Iron Man, Gamora and Star-Lord (hi again, Chris Pratt). The main thing to actually build is a model of the Milano spaceship from the Guardians Of The Galaxy movies. With the combination of figures in this pack, you could act out several moments from Infinity War which are probably too spoilery to mention here.
Y-Wing Starfighter
Price the last time we looked: £169.99 at LEGO Shop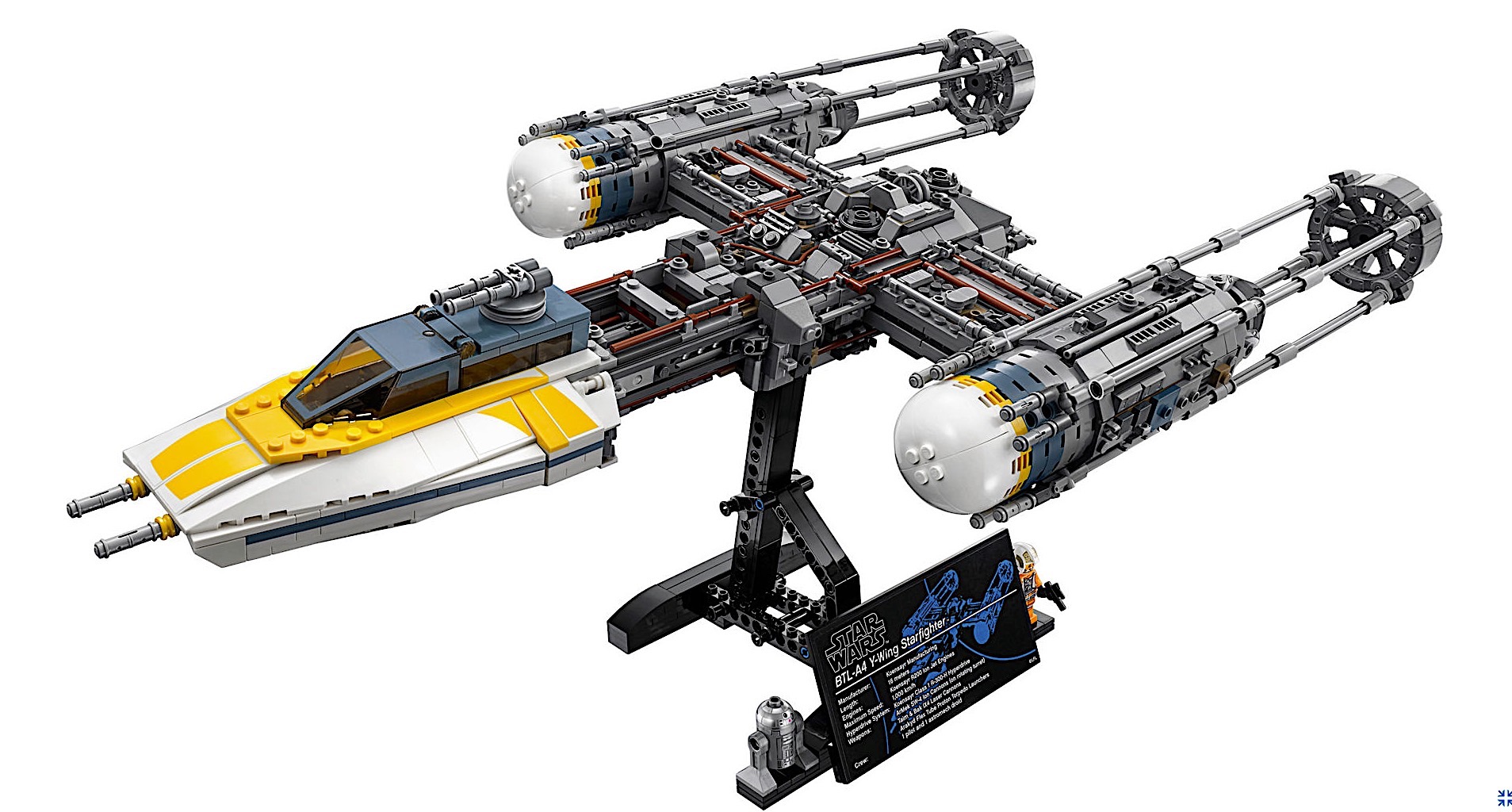 Bringing one of the coolest one-man ships from the original Star Wars trilogy back into stores, LEGO's new Y-Wing Starfighter is a thing of real beauty. It's part of the Ultimate Collector Series, which means it's pretty huge and very detailed. It consists of 1,967 pieces, and it comes with a Minifigure of Gold Leader (plus his droid pal, R2-BHD).
Fully aware that you'll want to show off this slice of nerdy gold, LEGO has even thrown in a display stand and a snazzy info plaque. Impressive little details include the wheel-activated rotating ion cannons on the top of this Y-Wing, and the retractable landing skids on the bottom.
Underminer Bank Heist
Price the last time we looked: £24.99 at LEGO Shop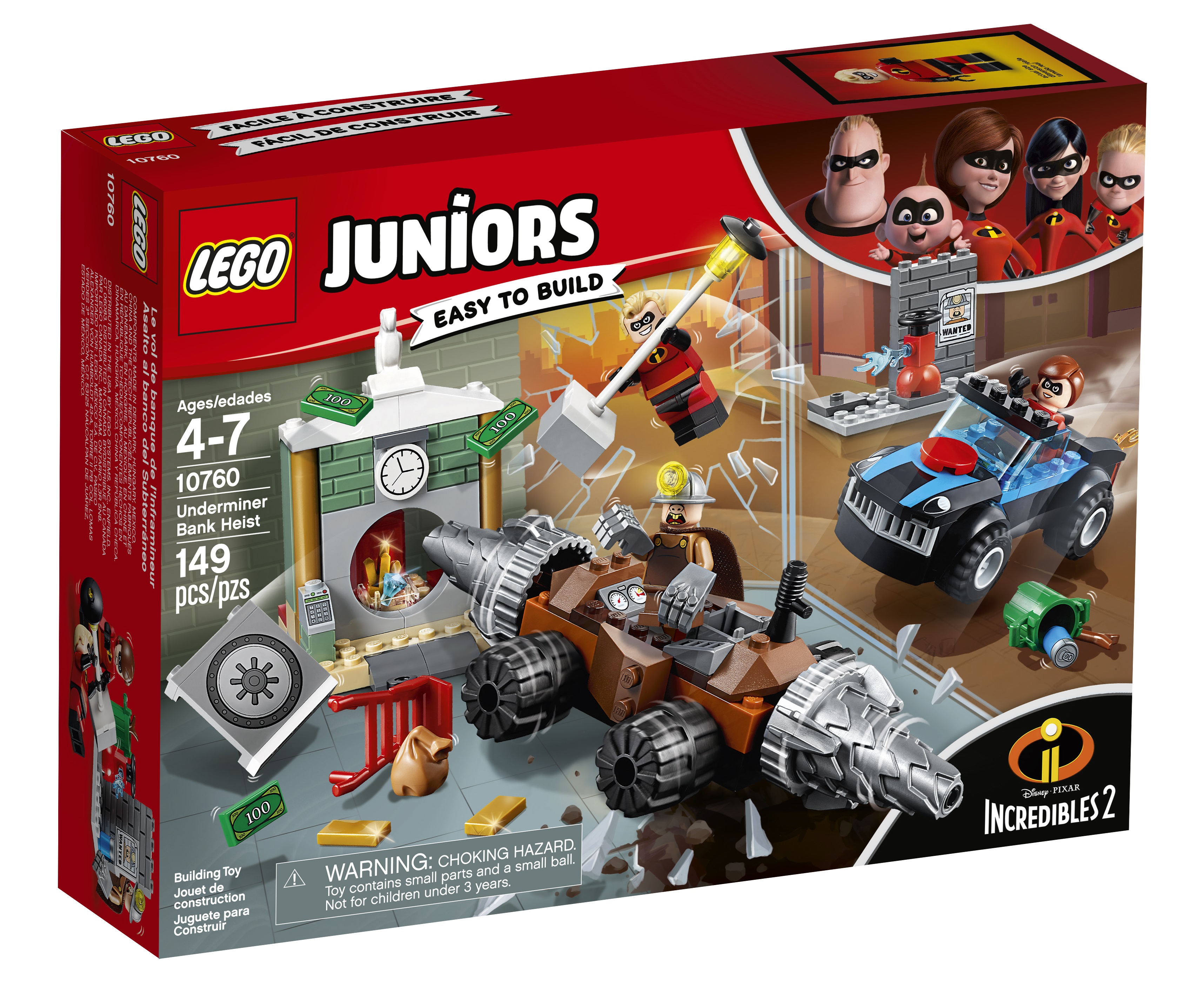 Disney Pixar's upcoming animated superhero movie, The Incredibles 2, is one of the most hotly anticipated film sequels of 2018. Following on fairly soon after the first film's ending, The Incredibles 2 will see Mr Incredible left at home – literally holding the baby – while Mrs Incredible gets a rebranded outing as a super-slick superheroine. It's a film that we genuinely can't wait to see, and it's July 13th UK release date can't come soon enough.
Until that joyous day does roll around, we have this charming LEGO Juniors kit to be enjoying. It's made up 149 pieces, and it features Mr Incredible and Mrs Incredible in a battle against the evil Underminer. There's a drilling vehicle to construct and a bit of bank vault. The set is aimed at children aged 4-5, but we can think of a lot of adults who'd happily own it.
Han Solo's Landspeeder
Price the last time we looked: £25.99 at LEGO Shop
The Solo movie serves up lots of cool stuff that we haven't seen in a Star Wars movie before: the first meeting of Han and Chewie, Lando as the owner of the Falcon, a British comic actress voicing a droid, and, perhaps most excitingly of all, a proper car chase with landspeeders. And thanks to this LEGO kit, which is made of 345 bits, you can act out all the speeder scenes at home.
Alden Ehrenreich's Han Solo told us in the Solo trailers that he's "a driver and a flyer", and he sure proved that in the film itself. As well as the Han Minifigure, you also get a Qi'ra Minifigure with this set, and a Corellian hound.
Thor's Weapon Quest
Price the last time we looked: £19.99 at LEGO Shop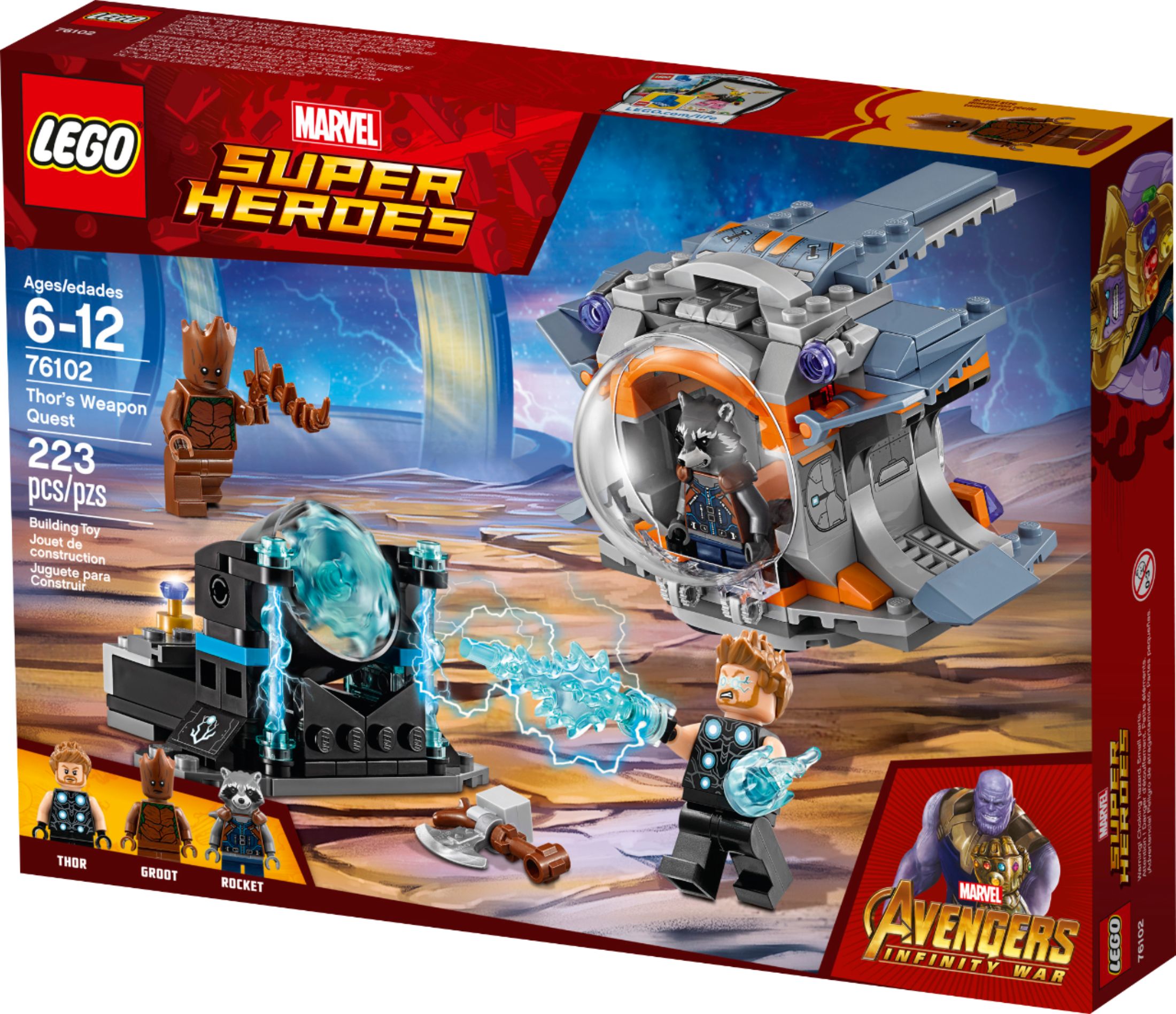 Where's the handle?! This cute little kit allows you celebrate Avengers: Infinity War's most surprisingly emotional subplot (the one where a god, a tree and not-quite-a-rabbit picked up a big axe). It weighs in at a tiny 223 pieces, but this small set has a lot of cool things going for it.
In terms of Minifigures, teenage Groot, captain Rocket and a beardy Chris Hemsworth are all included to tempt you into making a purchase. This kit also includes a little spaceship, some lightning for Thor, an Infinity Stone, and the Stormbreaker axe. Tragically, there's no massive Peter Dinklage.