News
mother!: Darren Aronofsky's New Film Gets a First Poster
Black Swan director Aronofsky decided to join in with the Mother's Day celebrations by dropping a poster for his latest outing.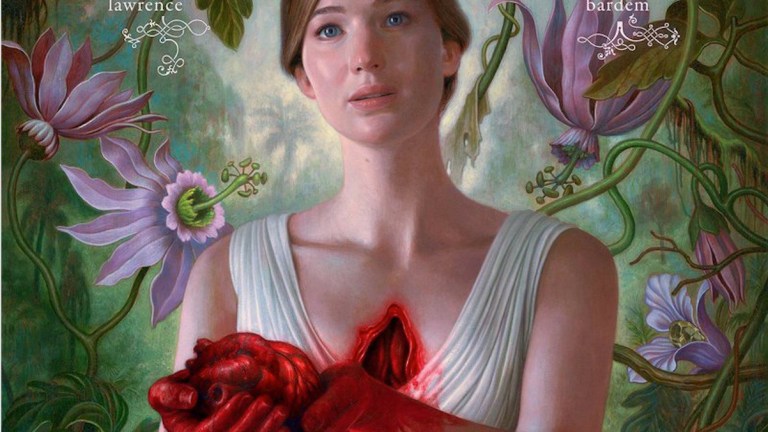 Darren Aronofsky has made some excellent films over the last two decades. Pi, Requiem For A Dream, and Black Swan all saw the director wearing his influences on his sleeve – from Tetsuo: The Iron Man to Perfect Blue to Suspiria – while he still managed to create very individual pieces of work and become a celebrated director in his own right, even picking up an Oscar nomination back in 2011.
But then came Noah. Fans and critics alike struggled to be as warm towards 2014's odd, Russell Crowe-starring biblical drama, and Aronofsky has been a bit quiet since, but the director did announce earlier this year that he'd been rather secretly making a new film.
It's called mother! and it'll be out this October. Jennifer Lawrence stars in the flick alongside Javier Bardem, Michelle Pfeiffer, Domnhall Gleeson, Ed Harris and Kristen Wiig, and by the look of this poster we're wading back into the darkness with Aronofsky, who has written and produced the movie as well. Take a look…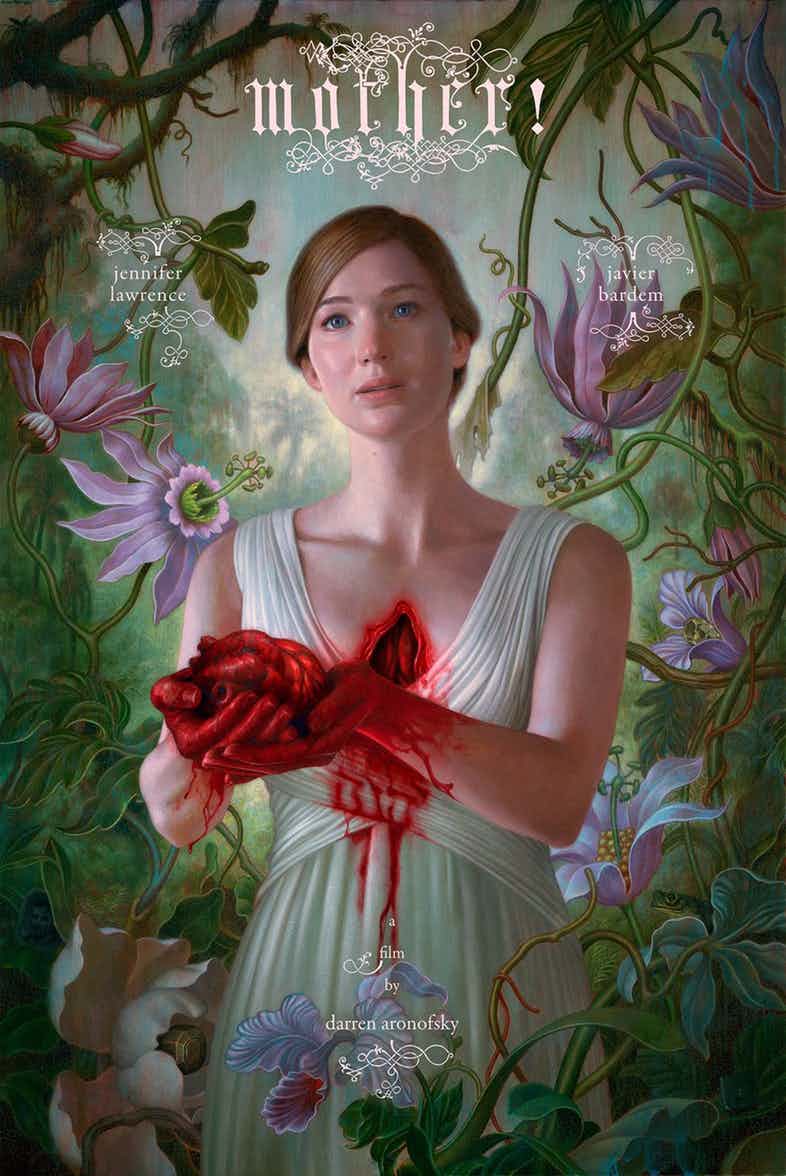 The poster was released on Mother's Day, and certainly seems to back up rumors that Aronofsky would once again be delving back into psychological horror territory.
It should be noted that Lawrence dropped out of a Richard Linklater project to eagerly pencil mother! into her busy schedule back in 2015, so we're thinking this might well turn out to be a bit good. 
The synopsis for the film is as follows:
"A couple's relationship is tested when uninvited guests arrive at their home, disrupting their tranquil existence."
More as we have it.