News
Mortal Engines: Trailer, Release Date, Cast, and News
Mortal Engines, a sci-fi epic written by Peter Jackson, depicts an apocalyptic world of giant roving cities.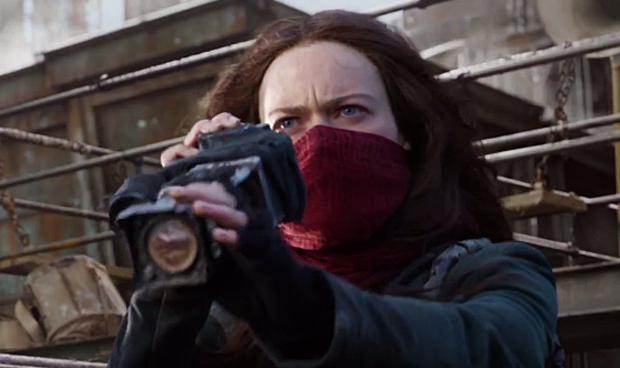 The 2018 film adaptation of Philip Reeve's popular teen-aimed apocalyptic novel series Mortal Engines appears to be running on all cylinders. With the legendary visionary of The Lord of the Rings and The Hobbit film trilogies Peter Jackson working on the script with his repertory team of (his wife) Fran Walsh and Philippa Boyens, we know the screenplay is being tackled by a trio who understand what it takes to adapt epic fantasies.
Here's everything we know so far!
Mortal Engines Trailer
Another Mortal Engines trailer has arrived, this time in the form of an "extended look" clip, showcasing more of the film's post-apocalyptic Steampunk aesthetics.
You can check out the previous trailer below:
While some people can claim to have been swallowed by London, the post-apocalyptic existence of characters in Mortal Engines must be wary of this fate in the most literal sense, as evidenced by the first trailer. With the world's arid wastelands inhabited by gigantic wheeled roving cities, the inhabitants of scrappy smaller towns, including our prominently-shown protagonist, Hester Shaw (Hera Hilmar), are the prey for monstrous metropolis London. Indeed, in a scene that's nearly reminiscent of the opening space skirmish of the original Star Wars, a monolithic enemy ship (in this case, London,) chases down and eventually swallows its embattled, exponentially smaller quarry.
…Here's the teaser trailer, which arrived back in December.
Mortal Engines Release Date
Mortal Engines has set course for a release date of December 14th, 2018.
Peter Jackson first stoked the Mortal Engines fire by taking to Facebook to post a piece of concept art from the upcoming film. The art, presumably depicting protagonist Hester Shaw (Hera Hilmar), noticeably carries a Dark Tower vibe in its aesthetic approach as the figure in question gazes upon a post-apocalyptic metropolis in the background that also evokes memories of Minas Tirith from Jackson's The Lord of the Rings Trilogy.
Mortal Engines Cast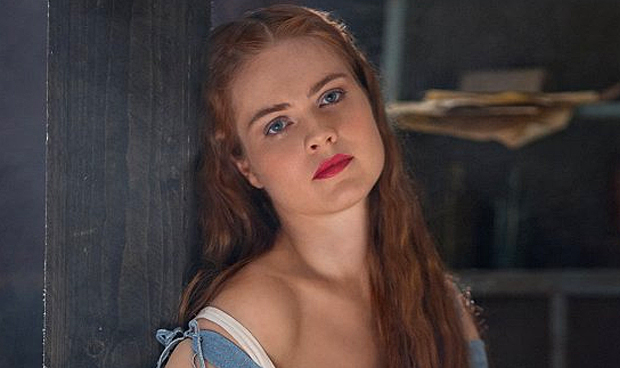 Hera Hilmar headlines Mortal Engines as protagonist Hester Shaw. The actress was notably seen on Starz's 3-season run of Da Vinci's Demons, Discovery miniseries Harley and the Davidsons and in films such as The Fifth Estate, Anna Karenina and the March release of The Ottoman Lieutenant, opposite Game of Thrones actor Michiel Huisman (who also starred in the Harley miniseries), which also features Ben Kingsely and Josh Hartnett.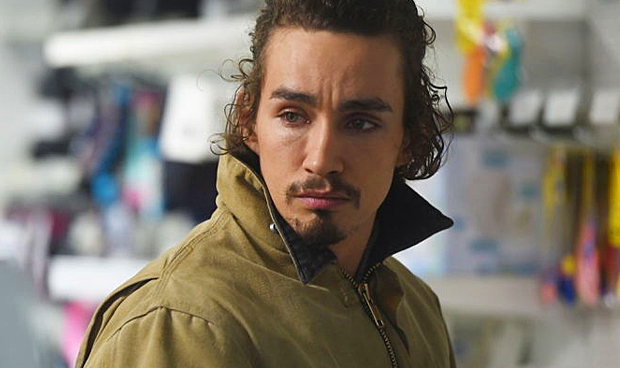 Robert Sheehan is her co-star, playing Tom Natsworthy. Sheehan has been seen on the just-released second season of Amazon drama Fortitude opposite Dennis Quaid. He's also appeared in notable projects such as the mystery thriller The Messenger, comedy Moonwalkers opposite Rupert Grint and Ron Perlman and this film's name-similar Freeform show-spawning box-office bomb counterpart The Mortal Instruments: City of Bones.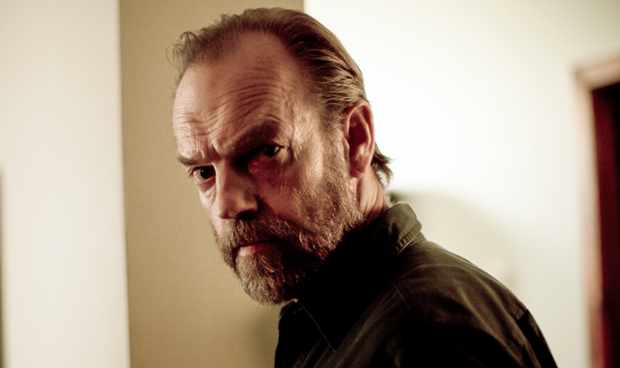 Hugo Weaving will play a character named Thaddeus Valentine. Weaving joining the project yields a reunion that should delight fans of Peter Jackson's Middle Earth Sextet, in which he played the mission-making ancient elven Lord of Rivendale Elrond in The Lord of the Rings Trilogy and its prequels The Hobbit Trilogy.
Weaving has also fielded a variety of iconic signature roles in his career outside of Middle Earth, first establishing himself as a household name with his villainous performance as Agent Smith in The Matrix Trilogy, the crimson-faced A-list villain Red Skull in Captain America: The First Avenger, the masked anarchist vigilante in 2005's V for Vendetta and was the voice of Decepticon big bad Megatron in director Michael Bay's Transformers films, amongst an array of other great roles.
And the Rest…
Mortal Engines' supporting cast consists of names like Stephen Lang (Avatar and its upcoming sequels) as Chryslar Peavy, Ronan Raftery (Fantastic Beasts and Where to Find Them) as Bevis Pod, Jihae (Mars) as Anna Fang, Aaron Jackson (Pete's Dragon) as Gench, Kee Chan (Red Dog: True Blue) as Governor Kwan and Leila George (Mother, May I Sleep with Danger?) as Katherine Valentine.
further reading: Mortal Engines Cast on Bringing the Book's Characters to Life
Mortal Engines Story
Beginning with Reeve's 2001 original novel, continuing with three subsequent sequels, Mortal Engines is set thousands of years in the future in the aftermath of a global catastrophe that left the world decimated on a geological level. To escape the constant threat of earthquakes and volcanoes, which apparently left North America uninhabitable, the city of London was transferred onto a massive wheeled vehicle called a Traction City and resort to roving the world, raiding the waning resources of other cities in a dynamic called "Municipal Darwinism."
further reading: Adapting Mortal Engines to the Screen
Amidst this bleak backdrop, the story of Mortal Engines focuses on two young cast away characters looking to get themselves away from the desolation. The story centers on Hester Shaw (Hilmar), a revenge-seeking drifter who finds common cause with Tom Natsworthy (Sheehan), combining their efforts to find and board the massive predatory vehicle that is London.
Mortal Engines Crew
In the director's chair for Mortal Engines (not "Instruments,") is Christian Rivers, a longtime acquaintance of the Jackson/Walsh/Boyens power trio. Rivers was part of the visual effects department for many of the trio's films, going back to The Lord of the Rings Trilogy and worked as a splinter unit director on the last two entries of The Hobbit Trilogy. Rivers recently ran second unit for director David Lowery on 2016's Pete's Dragon. Jackson, Walsh and Boyens are credited producers on Mortal Engines along with Amanda Walker, Deborah Forte and Ken Kamins.
Joseph Baxter is a contributor for Den of Geek and Syfy Wire. You can find his work here. Follow him on Twitter @josbaxter.