News
More Indy 5 rumours
There may be life after the saucer-men, or so Indiana Jones writer David Koepp believes...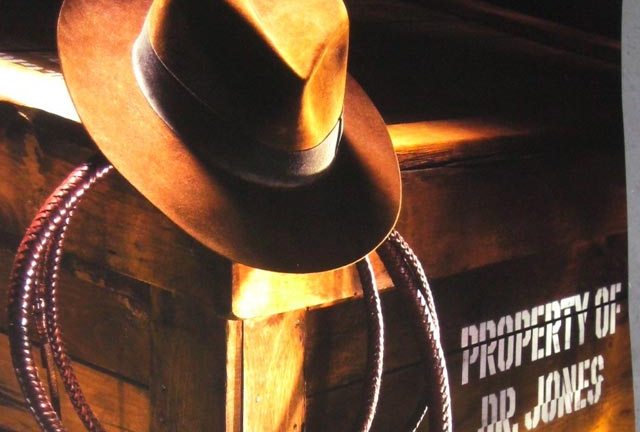 You can file this one under 'complete hearsay', but it is possible, just possible, that there could be some life in Indiana Jones' well-travelled fedora just yet. The franchise's 'Big Three' of producer George Lucas, director Steven Spielberg and star Harrison Ford, have all made comments in the past about a possible 'Indy 5′ – with most rumours centring on Shia LaBeouf's 'Mutt' character from last year's Kingdom of the Crystal Skull taking up the reigns on a spin-off movie. But now screenwriter David Koepp, who wrote Crystal Skull, has dropped the latest hint that Lucas really is working on ideas for a fifth film.
"I think he's puttering away, seeing what he can come up with," Koepp said. When asked if he was privy to any possible plot directions or MacGuffins, Koepp laughed: "That is safely locked away in the man-sized vault kept in George's head."
The highly respected writer – who has worked on projects as varied as Jurassic Park, Spider-Man, War Of The Worlds and the upcoming Da Vinci Code sequel Angels And Demons – did offer a more personal take on the story: "I thought [Crystal Skull] was a pretty good way to go out, but you never know. [if] Somebody has a great idea, it's always worth doing."
Lucas is currently developing Red Tails, his long-in-gestation story of the WWII Tuskegee Airmen, while Spielberg is committed to Tintin. LaBeouf, however, could have a hole in his schedule after Transformers director Michael Bay recently ruled out any possibility of a follow up to this summer's Revenge Of The Fallen movie hitting screens before 2012. Ford would also most likely clear all scheduling agreements for another crack at his signature character's bullwhip.
As I said, sketchy news at best, but with Crystal Skull taking a whopping $790 million worldwide box office gross – despite the fanboy outcries – it doesn't take a genius to see why another Indy instalment might appear as too good a business opportunity to ignore.