Reviews
Moonlight season 1 DVD set review
All the TV shows Holger commits to seem to get cancelled - and Moonlight was no exception...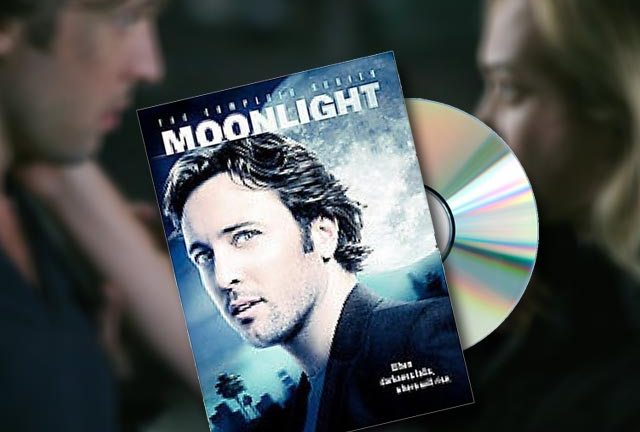 I gotta admit that I am not the biggest TV series geek. I generally slip in and out of TV shows fairly regularly and only very rarely come across something that really makes me want to tune in every week in order not to miss an episode. And if I do, it's usually the kiss of death for the show, as my favourites barely last a season as proven by Tru Calling or Blade – The Series. It's a wonder that Dexter hasn't gone yet.
Moonlight is another example of this trend. Despite having a small, but very dedicated fan base, this Joel Silver-produced show was, like so many others, badly affected by the writers' strike and didn't last more than 16 episodes.
The moment I had seen some clips of the series I was instantly hooked. How can you not like a concept that features a vampire who also happens to be a private eye? Ever since I first came across the Hannibal King character in Marvel's Tomb of Dracula comic books, I have always been intrigued by any series promising regular doses of supernatural crime fighting such as The Night Stalker or even Angel.
Alex O'Loughlin plays Mick St John (Coolest. Name. Ever.), a Los Angeles-based vampire who investigates crimes with a supernatural twist together with the help of his will-they-or-won't-they love interest, Beth Turner, a reporter for an Internet newspaper (played by English rose, Sophia Miles, be still my beating heart), and decadent buddy and ultra-rich fellow vampire, Josef Kostan (Jason Dohring). Throughout the show he also gets obsessed with a mystery woman who just happens to be the spitting image of his former wife, Coraline (Shannyn Sossamon), the vampire lady who turned him during their wedding night and was subsequently killed by him after she threatened and attacked Beth as a young girl.
Moonlight is sleek, sexy, stylish and very modern. It makes for a very interesting change of pace to see a lead vampire who did not get turned in some pseudo-European location a few centuries ago, but instead during the swinging and jiving 1950s in America. Vampires in this series can walk in daylight (though it does weaken them) and are resistant to classic weapons such as garlic, holy water or crucifixes. They also make using i-Phones look incredibly chic.
The series absolutely shines in its choice of cast. Not only are they all very fine looking specimens, they're also very capable actors and there is a great chemistry between all the leads and a genuine magnetism between Mick and Beth that makes it easy to really care for everyone involved.
A very distinct and unusual aura of melancholia also permeates the show. When Sophia Myles' character gradually starts falling for Mick while still dating the likeable Assistant District Attorney (played by Jordan Belfi), it is impossible to ignore the feeling of betrayal caused by these actions. At the series' mid-point one of the regular characters dies, a death that Mick could have, in a way, prevented, yet chose not to, a decision and moral dilemma that subsequently haunts him for some time and results in a feeling of genuine loss.
Overall, this is a very well acted and written TV show, that undeservedly got cancelled and the only niggle I'd have about this DVD set is that it doesn't contain any extras whatsoever. At the very least I'd have hoped to see the original pilot that, apart from the lead, featured a completely different set of actors. Or how about some info about how the second season was meant to have looked? Ample opportunities for at least a few interesting extras, so this vanilla approach definitely leaves something to be desired.
But let that not stop you. If you haven't had a chance to watch the series yet, what are you waiting for? If you did, you likely want to see it again.
TV Show:
Extras:
24 December 2008
---