News
New Roland Emmerich Movie Sounds Extremely Roland Emmerich
Moonfall sounds bonkers. When can we have it?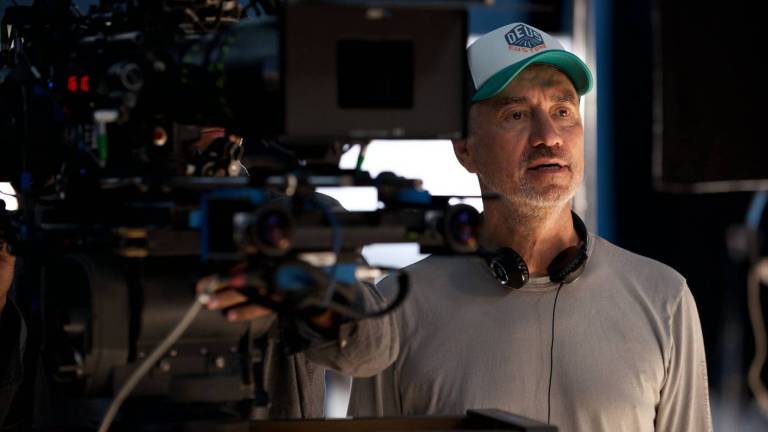 Independence Day and The Day After Tomorrow director Roland Emmerich is heading to Cannes to get people hyped up for his next action movie, which is going to cost around $150 million to make, and he'll probably get it tbh as the first synopsis for the project definitely appeals to the unique part of our brain that insists we keep watching Roland Emmerich action movies.
As revealed by Deadline, Moonfall (for that is currently the title) will focus on "an unlikely band of misfits who must save mankind when the moon falls out of orbit and hurtles toward earth."
That's enough to get us on board but, while entirely unnecessary, there's more:
The Moon. It controls our nights, our days, the seasons, and our ocean tides. And since the beginning of humankind, its phases stood as a symbol of enlightenment, inner knowledge – and our own immortality. Until now. Suddenly and without warning a mysterious force knocks the Moon from its orbit around Earth and sends it hurtling on collision course with life as we know it. With mere weeks before impact, and against all odds, a ragtag team launches an impossible last-ditch mission into space, leaving behind everyone they love and risking everything to land on the lunar surface, unlock its secrets, and save our planet from annihilation. But first they must battle an unknown and unfathomable power that will challenge everything we know about the moon, the universe, and ourselves.
Super fun to read in a gravelly trailer voice-over.
Emmerich originally worked on Moonfall over at Universal, but is now looking for interested parties to take it on for world domination. He's keen to helm it, too, and is working from a script by Harald Kloser (2012) and Spenser Cohen (Extinction).
Happy to hook Moonfall up to our veins when it finally arrives, even though Emmerich has never once responded to any of our Ghost Chase 2 pitches. His loss, we tell ourselves.