News
Monument Valley Movie Coming
The sleepy, surreal mobile puzzle game is getting a movie adaptation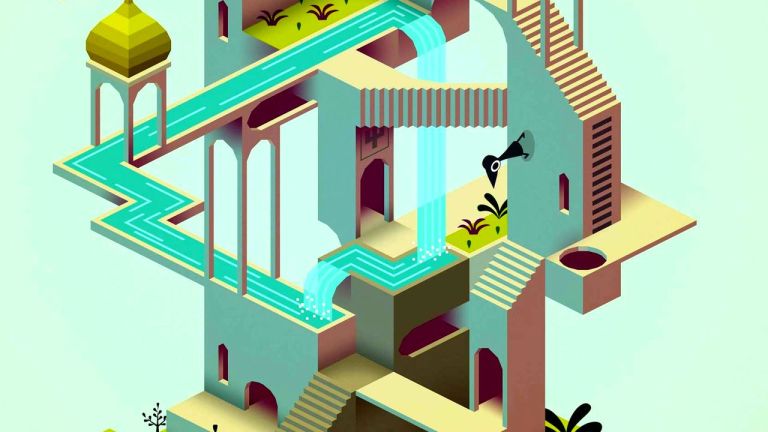 If you haven't played Monument Valley yet, you really should. It's a great little puzzle game where you guide a cone-headed princess around a stylish, geometric castle – slowly walking up the surfaces of various architectural illusions, casually avoiding humanoid crows and generally feeling pretty zen. It might not be the most obvious choice for a movie adaptation, but it's getting one anyway, courtesy of Paramount Pictures. 
Directed by Patrick Osbourne (who won an Oscar for his first short, Feast, back in 2014 and went on to work on Wreck-It Ralph 2 as the animation director), the film will be an animated take on the mobile game, developed under Akiva Goldsman's Weed Road Pictures. 
Originally made by just eight people at London's UsTwo Games, the first Monument Valley game went on to get over 160 million downloads. Needless to say, the guy who made it can't quite believe his luck. 
"To get to this point, from a group of people in Shoreditch just wanting to make something they were proud of, it's really humbling," UsTwo head Dan Gray told the BBC. "I keep not knowing where this crazy rollercoaster is going to end". 
Going on to talk about the curse of the videogame movie, Gray rightly points out that Monument Valley is simple enough to (hopefully) avoid most of the problems that other adaptations have had.  
"One of the reasons we decided to give this the time of day is that it's a story that leaves a lot to your imagination. The story of Monument Valley is down to a player's interpretation. If the film is something that captures the identity of the visuals and the feeling and the characters they can go wherever they want with that."
Read the latest Den of Geek Special Edition Magazine Here!