News
Monsters sequel going ahead without Gareth Edwards
Last year's superb indie sci-fi Monsters could be getting a movie sequel or spin-off TV series without the involvement of director Gareth Edwards…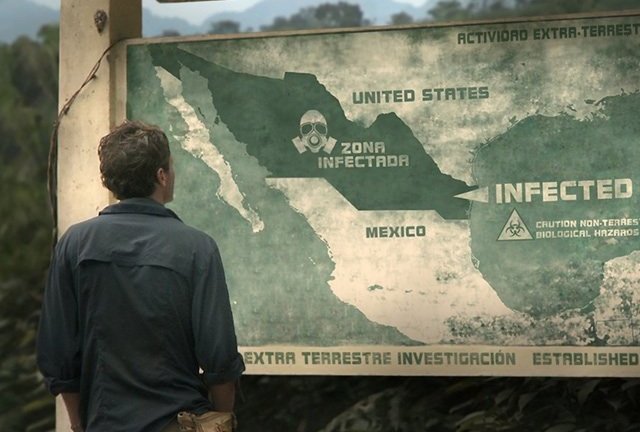 The genre bending sci-fi road trip romance movie, Monsters, was warmly received by critics last year, and Gareth Edwards was roundly praised for his resourcefulness on a low budget.
While it didn't do huge business at the box office, with receipts of around $3 million and counting, the film has made a handsome return on its estimated $500,000 budget, so it's unsurprising that Monsters' production company, Vertigo Films, is now planning a follow-up. It's not yet clear whether this will take the form of a full-blown sequel or a spin-off television series, but Gareth Edwards has made it clear he won't be involved in any future Monsters projects.
"Vertigo owns the rights to Monsters, and I know they're keen to move forward with another Monsters-related project very soon," Edwards told Dread Central. "I'm not sure how involved I can be right now, and I don't think my next film really should be a sequel just yet. I'd like to do something else first, but I would definitely be open to returning at some point."
As we already know, Edwards has already signed up to direct a new big-screen Godzilla movie, a comparatively big-budget project that will, no doubt, keep him busy for many years, and is apparently involved in the making of another picture with Wanted director, Timur Bekmambetov.
All this means that, even if Edwards wanted to create a Monsters sequel, he'd almost certainly have to wait for a few years before he had time to even think about making it. Nevertheless, Edwards has given Vertigo his blessing for a continuation of the world he created in Monsters.
"I do think whoever Vertigo ends up hiring will do a great job, because they really know what they're doing there," Edwards said. "For me, if they hire someone to direct another Monsters movie, the last thing they need is for me to be hanging around, telling people how the movie should be. Whoever comes in should definitely be given free rein to put their own spin on this world, and I know they'll get the right person."
Its central performances aside, one of the strengths of Edwards' film was its suggestion of greater events occurring just off camera. His idea of a quarantined Mexico overrun with colossal squid-like creatures was a great one and it's a concept that's rich enough to justify a return visit.
Follow Den Of Geek on Twitter right here.