News
Monsters Inc to get a sequel: so where's Pixar heading?
Monsters Inc 2 is on the way, meaning Pixar now has three sequels on its announced slate. Is this a sign of the times, we wonder?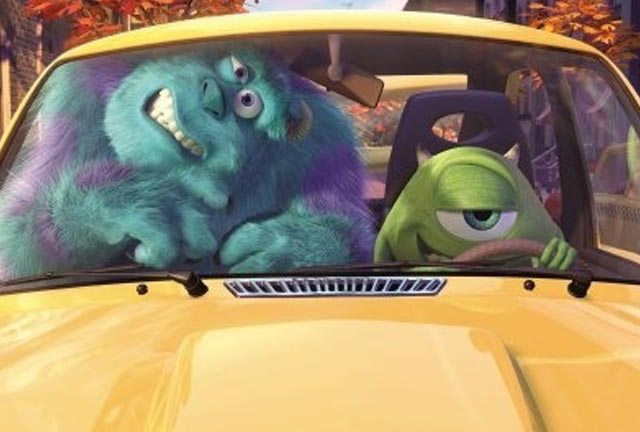 I'm not quite sure how I feel about this. For the past few years, Pixar has come up with a collection of interesting and distinctive films, that stand apart in the market. Whether it's Ratatouille, Wall-E or this year's Up, I know the very least I get from Pixar is something more than a templated family flick. In fact, you generally get something far more daring and risk-taking.
However, for the next few years, it's seems that the focus at Pixar is going to be on sequels. This is understandable from a business perspective, certainly, given the fact that box office revenues for Pixar movies haven't ever since reached Finding Nemo-esque levels. But it still puts an iota of worry in the back of my mind.
Thus far, Pixar has made just one sequel, Toy Story 2, and it's fair to say that it walloped it out of the proverbial park. Not without good reason do some refer to it as The Godfather Part II of animated movies, and the sizeable gap between it and next summer's Toy Story 3 is encouraging, too. You can hardly say they're banging these things out every couple of years.
But then after that is Cars 2, a film whose purpose looks like propping up the massive merchandise machine that the slightly underwhelming first movie ignited (the merchandising on Cars currently accounts for over $5bn in revenues, scarily). Again, it's an understandable business move, but it never struck me as a film crying out for any kind of follow up.
And now? Work has started on a sequel to 2001's Monsters, Inc, another film that's proven to be a continual success for Pixar. There's no release date as of yet, but it's a fair assumption to expect it in 2012, which would make Pixar's next three big summer movies sequels. Okay, when Pixar do a sequel I'm still expecting it to be special, but I love them in Wall-E and Up territory, personally, when they're trying new things.
There are still fresh projects being worked upon, and this post is hardly doom and gloom news. In 2011, we're getting two Pixar films (DreamWorks Animation, incidentally, is ramping up its output to up to three films a year), for instance, with it releasing at Christmas The Bear And The Bow, directed by Brenda Bow (who has the excellent The Prince Of Egypt to her name). Summer 2012 then sees the feature length directorial debut of Gary Rydstrom with Newt. Rydstrom helmed the excellent short Lifted, with a pedigree in Oscar-winning sound design.
Pixar has set such high standards for itself, that I and many others hold it in higher esteem than its peers. It's a shame, therefore, that the next non-sequel release we'll get from it is over two years away. I do appreciate that Pixar, arguably above all film companies, has the right to be given some slack, and personally, I'll gladly give it. And here's hoping that its sequel slate gives Toy Story 2 a real run for its money. It just seems more a sign of the times, I guess, that it currently has three confirmed sequels, and two original projects on its announced slate right now. And that never seemed like the Pixar way of doing things.
We'll wait and see how it all pans out. Pete Docter, who helmed the original Monsters Inc, as well as this summer's Up, will be directing again, and that's clearly encouraging. And it will, to be fair, be good to see Sully and Mike back on the big screen. Despite everything I've written above, Pixar'll still sell me a ticket every time…