News
Mondo Reveals Exclusive SDCC Coraline, Missing Link Posters
Two lavish new posters from Mondo and Laika will make their debut at San Diego Comic-Con this year. And we know how you can get them.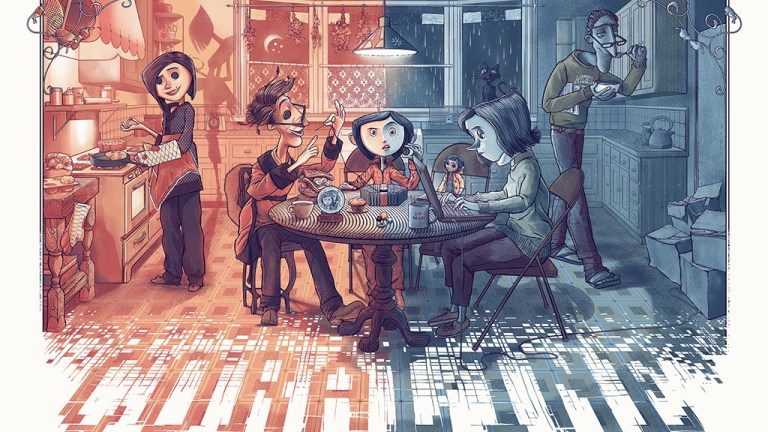 We are proud to present the exclusive new San Diego Comic-Con 2018 items from Mondo, the premiere custom poster, collectibles, and soundtrack company based out of Austin, Texas.
For this year's extravaganza, Mondo is offering two gorgeous new posters for movies from Laika, the Portland, Oregon-based studio responsible for some of the best stop-motion animation films of the past decade.
First up is a poster (see above) by Cesar Moreno for Coraline, which was Laika's debut offering back in 2009. Based on the novella by Neil Gaiman, Coraline told the story of a little girl who finds that a secret door in her new home leads to a parallel world, where she first seems to find idealized versions of her own life and family but in truth discovers a much darker and evil truth behind it all.
Directed by Henry Selick, Coraline was a sophisticated and eerie tale that could be appreciated by both adults and children, a hallmark of every Laika release since.
Following its other films ParaNorman (2012), The Boxtrolls (2014) and Kubo and the Two Strings (2016), Laika returns next year with Missing Link, in which Hugh Jackman voices an explorer who sets out for the Pacific Northwest in search of a legendary creature. Mondo has unveiled a sumptuous poster for that film as well.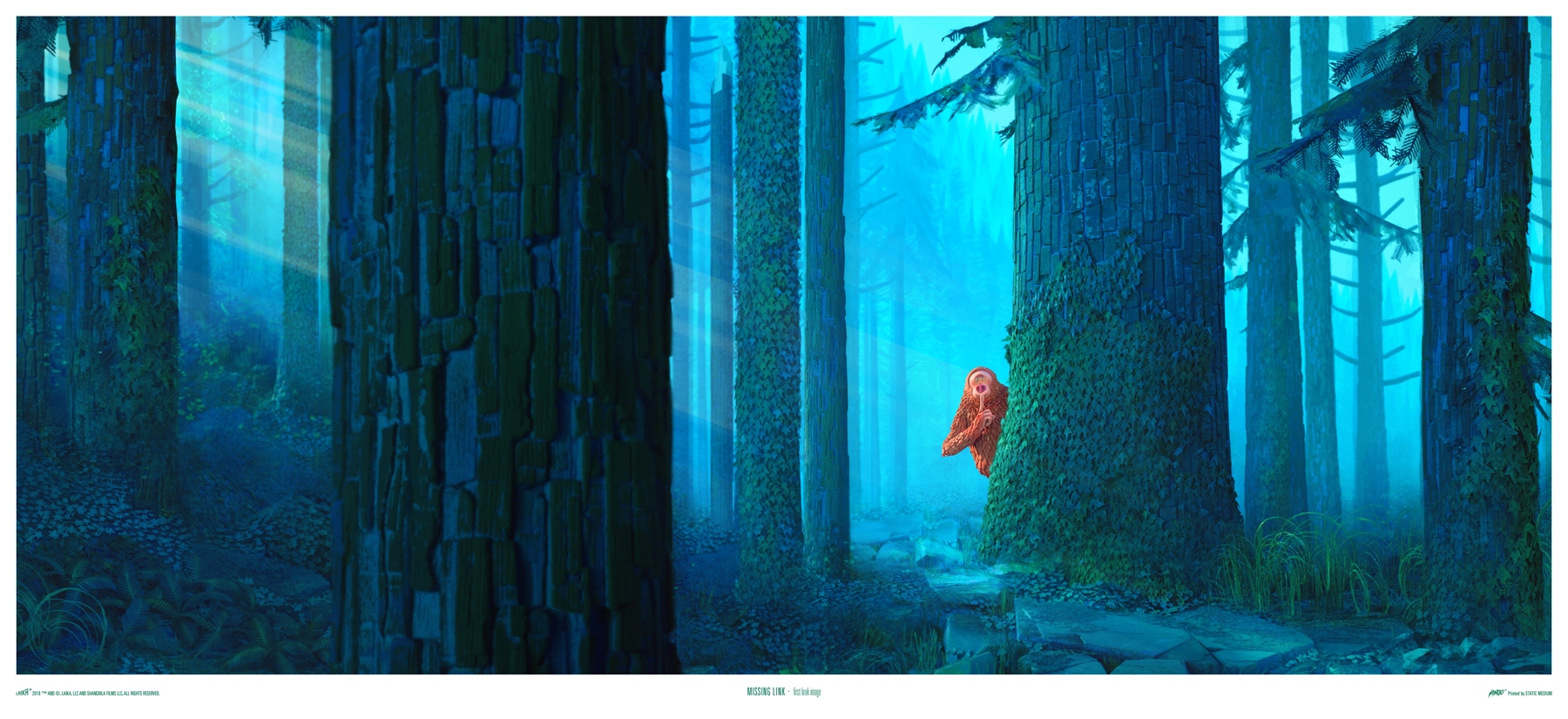 In addition, the company is offering two Coraline pins, one in the form of the "Other Coraline" from the parallel world and the second in the shape of the "Other Mother."
Both the posters and the pins will be available only at the Mondo booth (#435) in the main exhibition hall at the San Diego Convention Center, with any remaining posters to be sold online at a later date. The Coraline poster is going for $50 and the pins for $10 each, while the Missing Link poster price is TBA. Mondo posters tend to go fast, so get there quickly!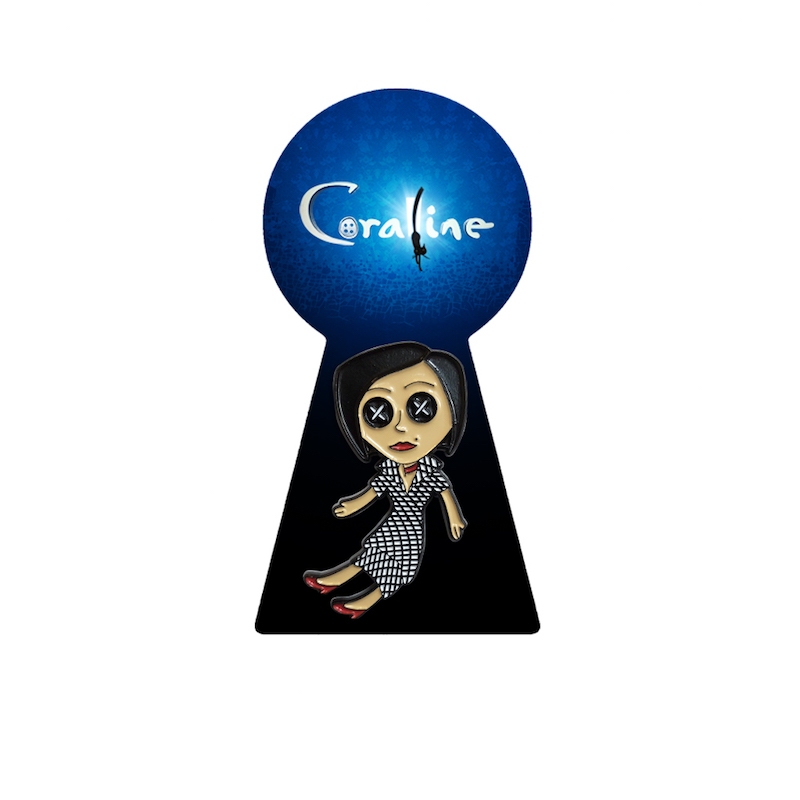 Above is also a photo of one of the several Coraline pins you can collect!