News
Molly's Game Blu-ray Brings Back One of 2017's Best Movies
Aaron Sorkin and Jessica Chastain's poker drama, Molly's Game, is now on Blu-ray and still holds up as one of the best hands from last year.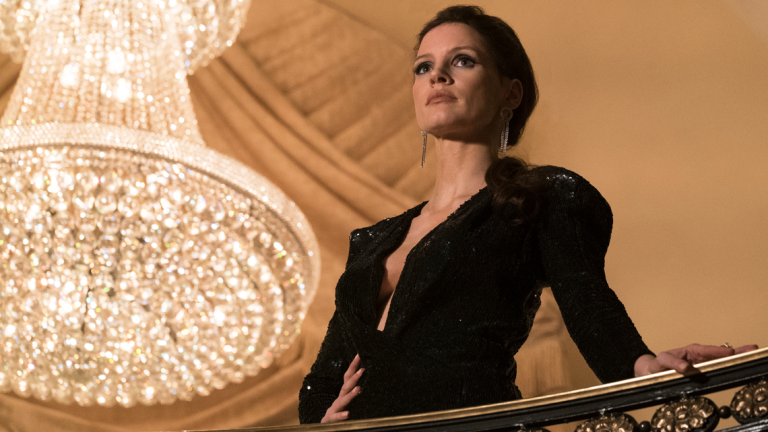 Aaron Sorkin's Molly's Game drops on Blu-ray today, and it continues to be flushed with underrated quality. As still one of my personal favorite movies of 2017, Molly's Game is a poker movie from Aaron Sorkin that really isn't about poker. As the writer and first-time director explains on the disc's admittedly thin special features catalogue, "It's about gamblers." And more precisely still, it is about how a woman can come to dominate the male-oriented world of gambling, even as those with authority over her ever move the goal posts in each stage of her life.
As Sorkin's first film behind the camera, the picture is well worth discovery on home media for those who missed it in theaters, which judging by its domestic cume of $28.8 million is most movie lovers. This is no small part due to the Ace of Spades he not only keeps up his sleeve, but on the table (and screen) at all times: Jessica Chastain as the eponymous Molly Bloom. Upon second viewing, it's become increasingly clear Chastain was more than worthy of one of the five nomination slots at the Oscars last year for her performance as a woman dubbed by the press as "The Poker Princess," but who as reflected in the film is a brilliant virtuoso in all the unexpected directions her life has taken.
From beginning as an Olympic level professional skier—the film opens on the injury that takes her out of competition—to building an underground poker empire worth tens of millions of dollars, and to finally being able to stare down the weight of the U.S. government when they tried to flip her as a state's witness against her clientele several years ago, the movie documents Molly continually entering male-dominated arenas and coming out on top by playing by their rules and then rewriting them.
Chastain gives a glamorous turn by playing a woman who, by design, makes herself into the "anti-wife" (she encourages all her men's drinking, gambling, and self-destructive habits), but is fiercely a figure serendipitously ready for the #MeToo movement, as she does so despite facing constant pressure and thinly veiled misogyny, including from the likes of the mafia, the FBI, and even movie stars. (Indeed, many will speculate who Michael Cera's "Player X" is based on. Hint: It's Tobey Maguire.)
It is certainly a scandalous and enticing subject matter—to glimpse behind the curtain of gilded power to see what the world's "most decadent man cave" looked like. However, the power of this movie is in its cunning restraint and its typical Sorkinese virtues. Eschewing "love interests" or typical Hollywood colorings of women-led stories, Sorkin presents a fast-moving film that often moves with the rapidity of a heist thriller and is stuffed with his expected ratatat dialogue, including nigh wall-to-wall voiceover by Chastain. A lesser actor might struggle keeping the fizzy atmosphere going, but Chastain excels at guiding viewers through Sorkin's lengthy lexicon and makes the experience feel as effortless and occasionally even triumphant.
Chastain also gets to parry and guard against a very game Idris Elba as her attorney, Charlie Jaffey. It is quintessential back-and-forth character dynamics from Sorkin screenplays, but the two contrast very well against each other, debating the merits of morality in the poker parlor and Arthur Miller's The Crucible in equal measure. Elba also gets saddled with some of the less amusing Sorkin touches, like a need to overly sentimentalize and speechify in the third act.
Still, the film more than holds up on home viewing. The special features might be sparse, but for those who missed Molly's Game in theaters, it's well worth going all-in on the film on disc or download, if only to find out why you should be wary of poker enthusiasts who order appletinis.