News
Moana: Did You Spot the Easter Eggs?
Disney's Moana has nods to The Little Mermaid, Wreck-It Ralph, Frozen and more. Here are the pictures to prove it...
As is now always the case, Disney layered in a few special Easter eggs and callbacks to its earlier movies in its latest delightful movie, Moana. Furthermore, it's now released a collection of images just in case you missed what they were first time around.
Firstly, then, if you look carefully at the following image, one of the Kakamora has the look of Baymax, familiar of course to fans of Big Hero 6…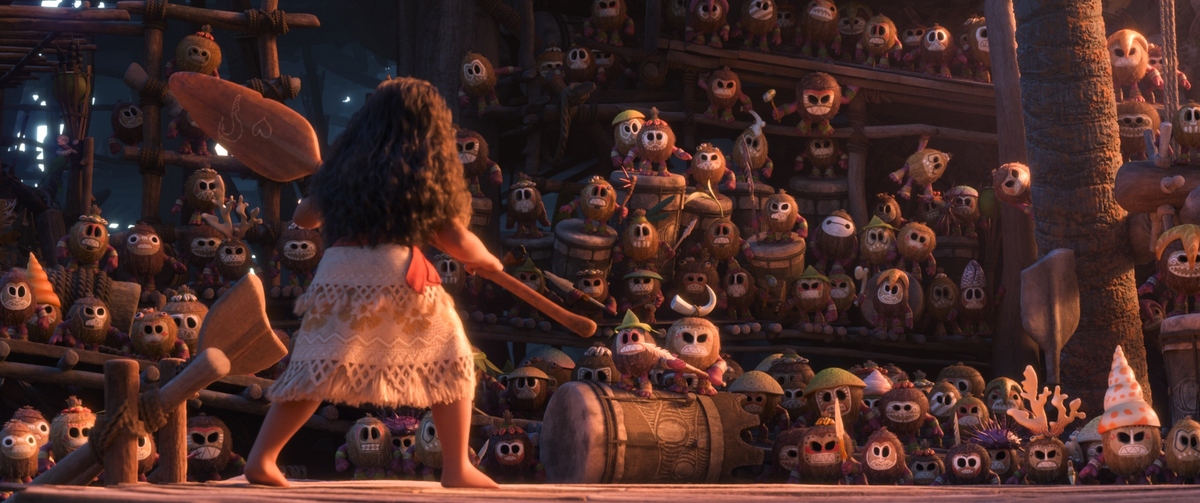 Then, if you look closely at this tapa cloth from the movie, you'll see the character of Flounder. Flounder appeared in The Little Mermaid, that was also helmed by Moana directors John Musker and Ron Clements…
Tapa cloths are worth taking a look at closely, too. This fella will be appearing on cinema screens again next year, for a start…
And then there's this design, taking influence from a creature in Frozen.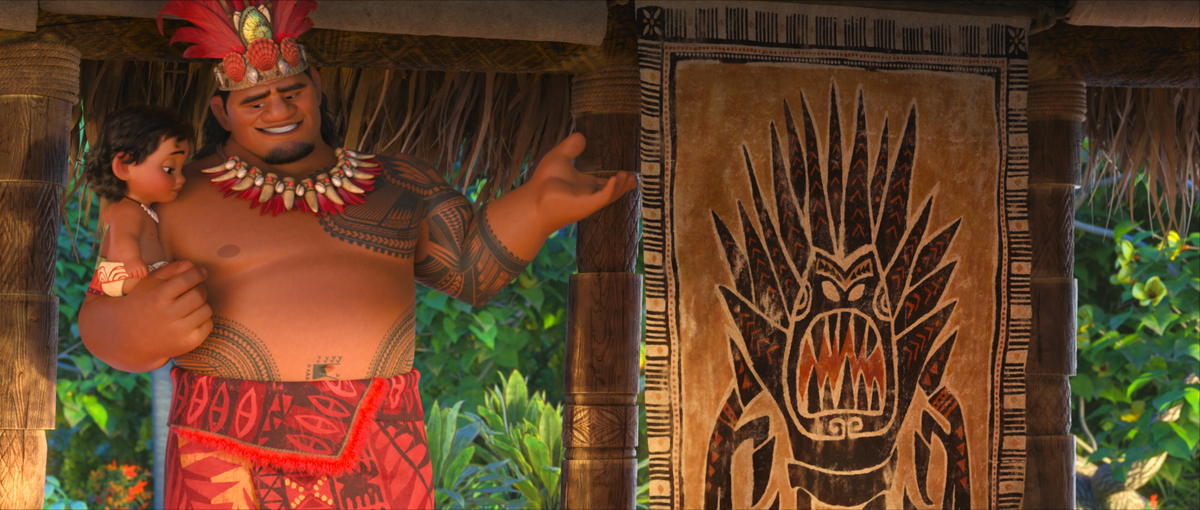 We're sure there are more. But that's not a bad collection to get you started.
Moana is in cinemas now.