News
Mission: Impossible 6 Casts Henry Cavill
Henry Cavill briefly puts Superman aside for spies and subterfuge with Tom Cruise in 2018's Mission: Impossible 6.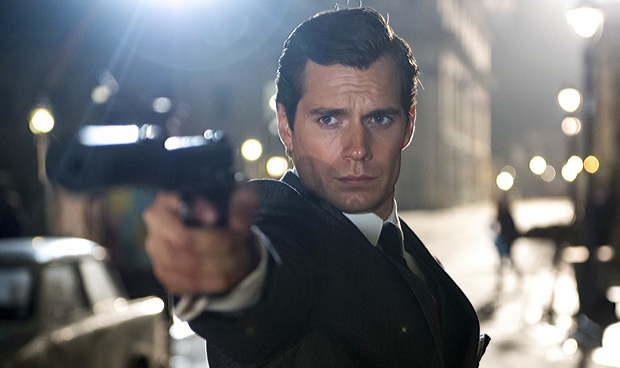 While Warner Bros. has stupendous cinematic Superman plans for Henry Cavill, it appears that the English actor is about to add another big-time franchise to his resume. An exchange that simply started as a loose Instagram callout by Mission: Impossible 6 director Christopher McQuarrie to Cavill ended up escalating in a good way, apparently resulting in an impromptu casting lock.
The social media spectacle took place on Thursday night. McQuarrie started the exchange by posting a pic with him – likely scouting shooting locations – standing on a rocky cliff overlooking a river with a cheeky message inviting him to join the cast. At that point, Instagram followers were able to witness what was, for all intents and purposes, a Hollywood casting negotiation with the following exchange:
 "@henrycavill excellent. Just a few caveats: must enjoy extreme heights, high speeds, motor vehicles of all varieties (especially aircraft), practical stunts, firearms, and sporadic exposition. All good?"

"@christophermcquarrie only if I get to fly for real."

"@henrycavill I do believe I specified practical stunts. You in?"

"Oh ok…..I'm in!" Cavill replied.

"@henrycavill Outstanding. Welcome aboard. Your social media account will self destruct in 5 seconds."
Seemingly affirming what took place, Cavill went back on Instagram this morning, expressing that he's down for McQuarrie's physically demanding challenge by shopping himself into the original photo doing some acrobatics.
With the apparently-confirmed nature of Henry Cavill's Mission: Impossible 6 casting, the actor will not only join star Tom Cruise as the embattled agent Ethan Hunt, but franchise returnees in Rebecca Ferguson, Simon Pegg (not confirmed, but likely), Jeremy Renner (not confirmed, but likely) and another franchise newcomer in fellow Brit Vanessa Kirby (The Crown, Everest). The untitled sixth franchise offering sees director Christopher McQuarrie – who previously directed Cruise in 2012's original Jack Reacher – return for a second round with the M:I franchise after reinvigorating a two-decade-old franchise by helming the acclaimed 2015 box-office smash fifth entry Mission: Impossible: Rogue Nation.
While it is far too early to ascertain what role Cavill would prospectively play, the current occupant of the cinematic Superman tights has already put in a Mission: Impossible-worthy performance as the iconic 1960's television spy Napoleon Solo in the (criminally overlooked) 2015 reboot movie The Man from U.N.C.L.E. As of now, Cavill – who played Superman in 2013's Man of Steel and 2016's Batman v Superman: Dawn of Justice – has multiple Superman irons in the DC/Warner fire with two Justice League films and a possible solo sequel. He will next be seen in April's Netflix-exclusive Iraq War film opposite Nicholas Hoult called Sand Castle.
Mission: Impossible 6 (title to be determined,) is currently scheduled to deliver a subsequently self-destructing message of a movie to theaters everywhere on July 27, 2018.