Features
Minorities in Comics: The Creators
Minorities in Comics Part 6 of 7 gets behind the books and looks at comic book creators.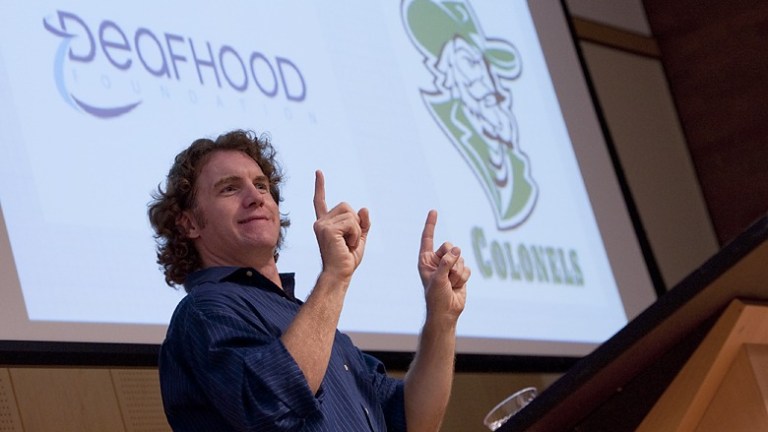 In the last five segments of Minorities in Comics we explored how minorities have been treated in the pages of our favorite comics. And we highlighted some of our favorite comic characters while also shedding some light on the history of minorities within comics. This segment is going to be a slight shift from that formula. It is wonderful to discuss how minorities are represented in our favorite comics, but the real test of minorities in comics is to look behind the scenes. In this segment of Minorities in Comics we will be looking at minorities within the comic industry. Whether they be editors, artists or writers, we want to highlight the diversity found within in the comic industry itself. That's not to say the industry is perfect. Comics are still dominated by the majority (mostly white males) and there is a lot of room for improvement. For instance, while researching, we found it difficult to find people with disabilities within the comic industry.
Comment below if we left your favorite creator off the list.
10. Nancy A Collins
Since it is Women In Horror Recognition Month we had to make sure to include Nancy A. Collins. She only wrote for Swamp Thing, Predator and Jason vs. Leatherface. No big deal. Along with comics she has also done a great deal of writing within the horror genre including novels and short stories. Oh she is also an editor. So she is basically one kickass lady.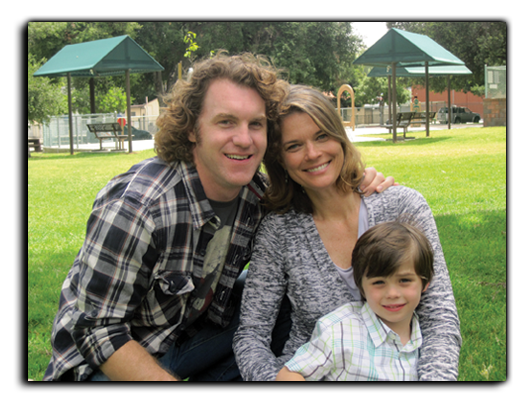 9. Matt and Kay Daigle
Minorities creating their own web comics and skipping the majority run comic book industry is becoming more and more common. And Matt and Kay Daigle are two such creators. Their web comic series, That Deaf Guy, is not only hilarious but also a form of activism. They make humor out of discrimination while also sharing inside jokes within the Deaf community. They show the important role of web comics in a market growing with people sharing their own experiences in the form of comics. To read this hilarious series, check out http://www.thatdeafguy.com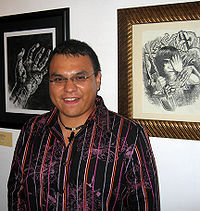 8. Roy Boney, Jr.
Zombie fans may recognize this name from the graphic novel series Dead Eyes Open. Roy Boney, Jr. is one of the creators of this sympathetic zombie apocalypse series. He also happens to be a member of the Cherokee nation. And when he isn't busy questioning the world order through graphic novels, he is an activist working to make the Cherokee language accessible for Cherokee youth in terms of texting, iPhone apps and video games. Like many of the people on this list, he has taken his experiences of being an outsider and turned them into an art form.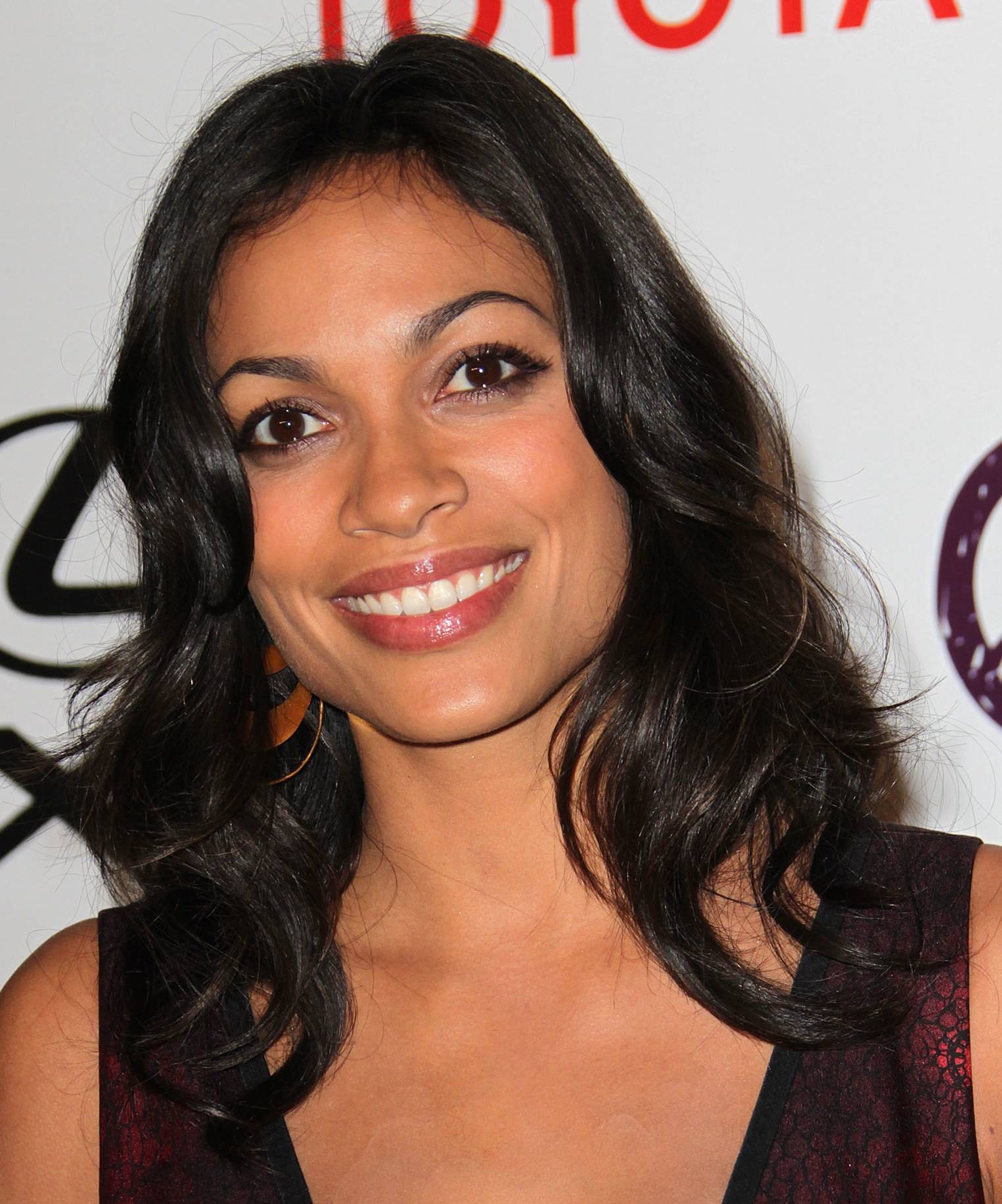 7. Rosario Dawson
Yes, we mean THAT Rosario Dawson. She is the creator of the Occult Crimes Taskforce. This comic follows a group of paranormal investigators charged with fighting occult related crimes. It is awesome to see mainstream stars embracing their inner geekiness to create comics. We hope that she takes that energy and continues working on various comic related projects.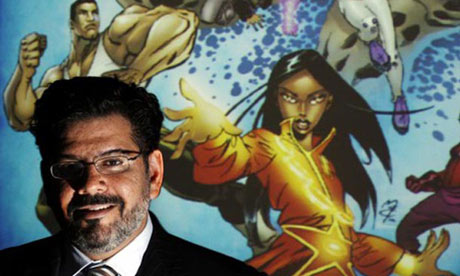 6. Al-Mutawa
Al-Mutawa created the comic, The 99, to illustrate the positive aspects of Islam. He felt the image of Islam throughout the world was becoming tainted by extremists and wanted to create something that showed what he felt were the real values of Islam. So he created a superhero team based on Islamic archetypes and the values he believed were found in Islam. Not everyone has been that happy about his creation. Some more conservative Muslims have criticized Al-Mutawa's efforts to secularize Islam. We simply think it's fantastic that superheroes are being used to change the image of Islam worldwide. We can't imagine a more peaceful and fun way to spread a positive message.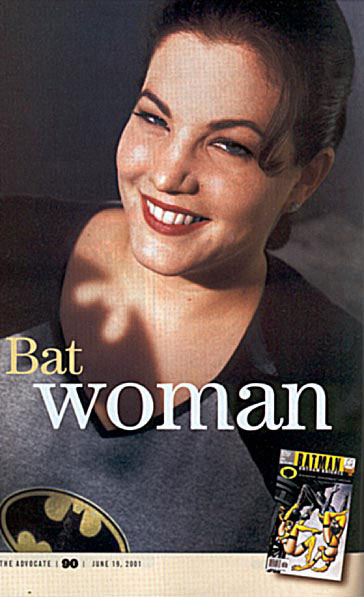 5. Devin Kalile Grayson
Devin Kalile Grayson has contributed to a huge number of comics for both Marvel and DC Comics. Some of the titles she has contributed to include Gotham Knights, The Titans and Knightwing. Along with being an incredible writer she has also spoken about being a survivor of abuse. She is also openly bisexual and uses a service dog to help with her Type 1 Diabetes. Like many others on our list, Grayson has used her fame to speak out and help others. She is currently a volunteer helping other diabetics obtain service dogs.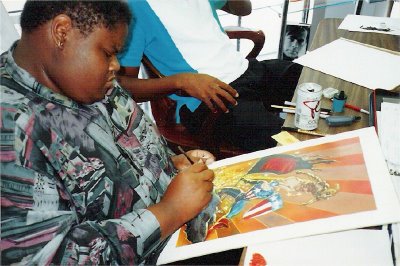 4. Joe Phillips
Joe Phillips created the art for many well known comics in the 1990s. He worked on titles like X-Men, The Flash, Justice League of America and Silver Surfer. He has also worked as a writer on many titles and has created work for Marvel Comics, DC Comics and Dark Horse Comics. Joe Phillips is also well known for his erotic artwork focusing on the depiction of Gay life. Throughout his career Phillips has been celebrated and acknowledged for both lines of work and continues to be a role model for LGBTQ geeks.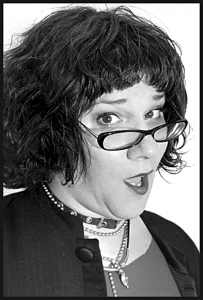 3. Maddie Blaustein
Now this is a woman who, before her death in 2008, had managed to do a little bit of everything in the Geek world. She was a voice actress, a creative director for Weekly World News and a writer/artist for both Marvel Comics and Milestone Comics. She is best known for contributing to Milestone Comics' Hardware line. She also contributed to Static for Milestone Comics. This all around geeky lady makes our list because she identified as both intersex and transgender. Maddie Blaustein transitioned to female and became a transgender activist.
2. Tatjana Wood
The first thing we should discuss here is what a colorist in the comic industry does. They do pretty much what it sounds like they do. They add color to the black and white drawings that make up comics. And let's just say Tatjana Wood is a damn good colorist. So good in fact, she is responsible for most of DC's covers from 1973 well into the 1980s. She's won 2 Shazam awards for her work on comic book covers. She's worked with Alan Moore and Grant Morrison along with many others. In fact, when you look up "colorist" on Wikipedia, they name drop this amazing lady. So we salute you Tatjana Wood for practically defining one of the most important roles in the creation of comics.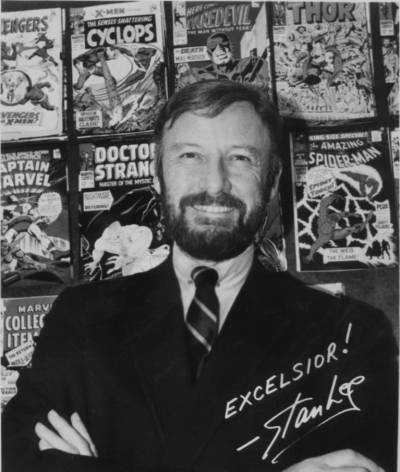 1. Stan Lee
We know you probably don't know who Stan Lee is (note our SARCASM) but he only created Marvel Comics, helped mainstream comic books and created many if not most of the franchises that are successful for Marvel to this very day. He popularized the concept of the flawed hero. Before Stan Lee, popular heroes were unworldly and perfect. After Stan Lee our superheroes became relatable. They reflected our current society and many times they were hated for being different. Stan Lee created comics for all of us underdogs out there. And growing up as the son of Romanian-Jewish immigrants in New York City seemed to really help him create something all us Geeks can relate to. His influence on the comic book industry, pop culture and film cannot be downplayed. He recreated the superhero and we adore him.