News
Mile 22 Clip Reveals Explosive Chase in Mark Wahlberg Film
An exclusive clip from Mile 22 shows Mark Wahlberg's team facing explosive danger on the streets of a city.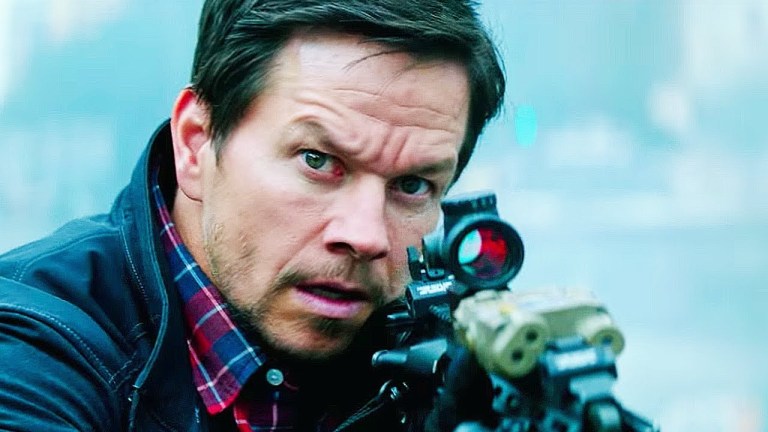 Peter Berg knows his way around action movies. Before teaming with Mark Wahlberg to make some white-knuckled true story thrillers like Deepwater Horizon and Patriots Day, Berg specialized in the kind of dirt-under-your-fingernails action movies that made the Rock a movie star (The Rundown) and Jamie Foxx stoic (The Kingdom). His newest film with Wahlberg, Mile 22, looks to be a return to those pulpier old school roots where the thrills are fictional, but the tension remains ever so real.
We were on the Mile 22 set last winter, stepping by to say hello to the team, which includes Laura Cohan and Ronda Rousey, in Colombia when Berg blew one vehicle up real good in the "Times Square of Bogotá." Since then, the movie's apparently come together to be a slick, no nonsense blood sport, as gleamed from our new exclusive clip from Mile 22, which reveals a moment that likely occurs mere moments before the even bigger explosion we saw filmed.
In the new clip, Wahlberg plays Jimmy Silva, a veteran special ops enforcer for the CIA's "Ground Watch" division, which includes protégés Cohan's Alice Curr and Rousey's Sam Snow. They're transporting The Raid's Iko Uwais, who portrays Li Noor, a former agent for the local, unnamed government who apparently has evidence that proves an attack is being planned against the United States.
In the clip, we get a glimpse of how effective "Overwatch" is in the film, as John Malkovich appears as the eye in the sky, and the voice in Silva's ear, able to notice from surveillance drones that passing motorcycles are placing explosives on the vehicles Ground Watch is traveling in. Consider the explosive ending of the clip as an opening salvo for intense pyrotechnics to come.
Mile 22 is a simple setup: Get to an airstrip 22 miles away from the U.S. embassy to extract a valuable intelligence asset. But when the local government and many more mercenaries stand in your team's way, it is going to be a long, bloody road trip. One we cannot wait to take when the film opens on Aug. 17.