News
Mickey Rourke to Star in Horror Anthology Movie Nightmare Cinema
Horror anthology movie Nightmare Cinema will star Mickey Rourke, backed by a prestigious group of genre masterminds.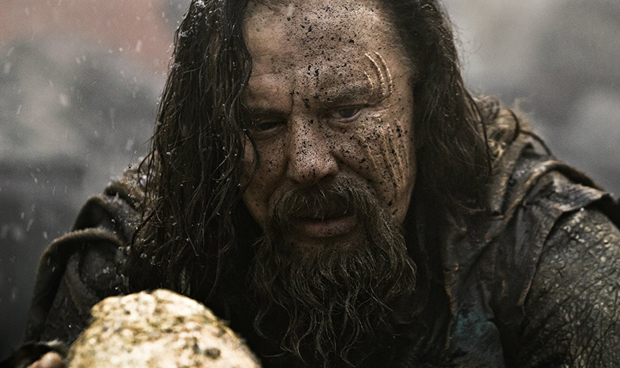 A horror anthology movie is in the works that will celebrate the ephemeral, spine-chilling, popcorn-spilling experience of the grindhouse. Titled Nightmare Cinema, the feature will have no shortage of top-tier genre talent. Interestingly, the headlining fulcrum on which this collection of terrifying tales hinges will be none other than the legendary big screen badass and comeback kid, Mickey Rourke!
The unifying theme of Nightmare Cinema will focus on hapless, down-on-their-luck characters who become captive audiences inside a creepy, dilapidated, movie theater called the Rialto, in which – through supernatural means – their deepest darkest fears become projected on to the big screen. The impromptu screenings occur courtesy of a ghostly figure simply known as The Projectionist, who will be played by Mickey Rourke. Indeed, the idea of Rourke fielding a Crypt Keeper-type overseer character is an intriguing development when thinking of his 1980s leading man heyday in films such as Diner, 9 ½ Weeks and Angel Heart, to his 2000s comeback in Sin City, an Oscar-nominated performance in 2008's The Wrestler and a Marvel Cinematic Universe villain role in 2010's Iron Man 2.
Moreover, Nightmare Cinema, a production of Cinelou Films and Good Deed Entertainment, will sport quite a lineup of genre legends set to get behind their respective cameras for the anthology film, including Joe Dante (Gremlins, The Howling, Piranha), David Slade (Hannibal, Hard Candy, 30 Days of Night), Mick Garris (The Stand, Critters 2, The Shining miniseries), Ryuhei Kitamura (The Midnight Meat Train, Godzilla: Final Wars) and Alejandro Brugués (From Dusk Till Dawn: The Series, Juan of the Dead).
As Cinelou's Mark Canton expresses in a statement:
"We're excited about Nightmare Cinema. When Mick Garris brought us the opportunity to collaborate with a group like this, it was easy to get behind. Horror has become an industry strength again. When you look around at recent successes of films like It or Get Out, it's obvious there's a hungry audience out there that can't be ignored."
Garris also implies that its anthological structure allows it to carry diverse, highly-personal, perspectives on horror. As he continues:
"I love being able to bring together visionaries of horror cinema from all around the world with their personal perspectives about what scares you. This is a project I've been working on for some time and I couldn't be more thrilled to partner with Cinelou and Good Deed to share with everyone."
Nightmare Cinema has not set any dates, but Halloween season 2018 does seem like a safe bet.
Read and download the full Den of Geek Special Edition magazine here!