News
Michael Jackson Biopic Coming from Bohemian Rhapsody Producer
Queen sold out stadiums, but Michael Jackson was the King of Pop for a Pepsi generation.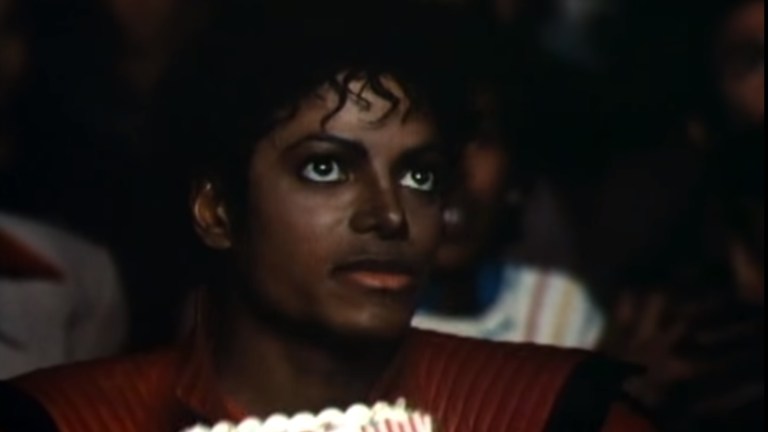 Michael Jackson's legacy as a music legend is complicated by the rumors and stories surrounding his life. His father managed the Jackson Five with a firm hand. He was thrust into stardom at an extremely young age and moonwalked into the stratosphere of performers. Now Bohemian Rhapsody producer Graham King will navigate the complexities of the King of Pop in an upcoming biographical feature film, according to Variety.
The screenplay will be written by John Logan, who wrote Gladiator, Hugo, the James Bond films Skyfall and Spectre. He was nominated for an Academy Award for writing The Aviator, Martin Scorsese's Howard Hughes biopic, which was produced by King. King and Scorsese's 2006 collaboration, The Departed won the Best Picture Oscar at the 79th Academy Awards. His Freddie Mercury biopic for 20th Century Fox, Bohemian Rhapsody, was nominated for five awards including Best Picture, at the 91st Academy Awards. The Queen movie earned over $900 million at the global box office. His production company, GK Films recently announced they are putting together a Bee Gee film movie for Paramount.
Further Reading: Elvis Biopic Casts Olivia DeJonge as Priscilla Presley
The production team promises the Michael Jackson biopic will not be a "sanitized" version of Jackson's life. HBO's parent company Time Warner and the Jackson estate fought a lawsuit over the Emmy-winning  documentary Leaving Neverland this year. The documentary accused Jackson of sexually abusing children. There is no word on whether the subject will be in the upcoming film.
Further Reading: Bohemian Rhapsody Review
The Aviator dealt with Howard Hughes's battle with germaphobia. Rami Malek won an Oscar for his controversial depiction of Mercury's seemingly late-blooming sexuality. Jackson dealt with a lifelong drug addiction after he got seriously burnt making a Pepsi commercial on Jan. 27, 1984. Michael was 25 years old. Jackson died of acute propofol and benzodiazepine intoxication in 2009. The accident happened two years after his 1982 Thriller spent almost the entire year at the top of the charts. He was the biggest star in the world. His family prefers audiences remember him for that.
Further Reading: Boy George Biopic Set for MGM, Sacha Gervasi to Direct
The Michael Jackson estate is currently working on MJ the Musical. Produced by Lia Vollack, the Broadway show will focus on what he accomplished in his 20s and 30s. Ephraim Sykes, who was nominated for a Tony for his work on Ain't Too Proud will play the title role. Written by Lynn Nottage, MJ is slated to open on Broadway in summer 2020.
There is no word yet on a Michael Jackson biopic release date.
Culture Editor Tony Sokol cut his teeth on the wire services and also wrote and produced New York City's Vampyr Theatre and the rock opera AssassiNation: We Killed JFK. Read more of his work here or find him on Twitter @tsokol.