News
Michael Gough: 1916—2011
Michael Gough, the actor best known for his portrayal of butler Alfred Pennyworth, has sadly passed away at the age of 94.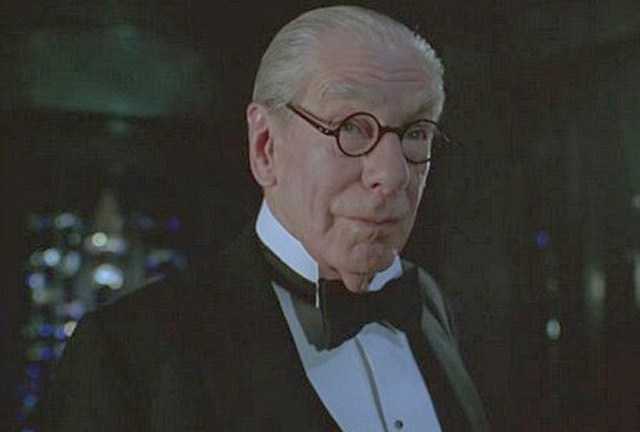 We're sad to report the sad passing of a truly great actor. A veteran performer with dozens of screen appearances to his name, Michael Gough made his debut in the British adaptation of Leo Tolstoy's Anna Karenina in 1948.
He later appeared in numerous movies of geek interest, including the 1958 Hammer rendering of Dracula, the Amicus portmanteau horror of Dr. Terror's House Of Horrors, and the 1973 adaptation of Richard Matheson's The Legend Of Hell House.
The actor would also have been familiar to Doctor Who fans as the Celestial Toymaker, appearing in the William Hartnell era of the series, and returning to the show in the 80s, when he starred alongside Peter Davison in the story, Arc Of Infinity.
Gough will almost certainly be best remembered for his superb performance as Alfred Pennyworth, Bruce Wayne's longsuffering butler and confidant in Tim Burton's Batman. Bringing warmth and gentle humour to the role, Gough's portrayal remains the definitive big-screen Alfred for many, and the actor returned to the character in the three movie sequels that followed, as well as the BBC radio broadcast, Batman: The Lazarus Syndrome.
In recent years, Gough turned his talents to voiceover work, collaborating again with Tim Burton on the 2005 animation, Corpse Bride, and providing the voice of the Dodo in last year's Alice In Wonderland.
A versatile actor with an illustrious career, Michael Gough will be greatly missed.