News
Michael Bay on Bad Boys 3: 'They Should Get It Going Soon'
Michael Bay's not involved in Bad Boys For Life -- but he thinks they should get moving.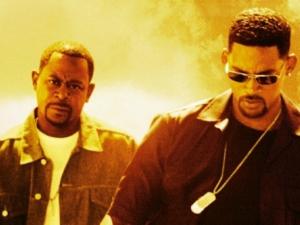 The planned third film in the Bad Boys series, Bad Boys For Life, seems to be in limbo at the moment. The film was set to be directed by Joe Carnahan, but he left the project three months ago, and there's been no sign of a replacement. Even though stars Will Smith and Martin Lawrence are slated to come back, the project appears to be going nowhere fast.
The man who directed the first two films in the series, Michael Bay, has little interest in returning for a third film either — although in a new interview with Fandango he suggested that the film should get a move on: "Pretty soon they're going to be old boys, okay? Pretty soon they're going to be retired cops instead of active-duty cops. It's taken a long time to get that thing going, and I'm not involved in getting it going." 
But, he added, "They should get it going soon, though. You could definitely get Martin and Will to be funny again — those were fun movies to do."
It's been 14 years since Bad Boys II came out, and 22 years since the series started with the original Bad Boys…if we've seen anything from recent examples like Independence Day: Resurgence (which Smith skipped) and Men in Black 3 (which he didn't), the longer these franchises wither on the studio development vine, the less inclined audiences are to revisit them.