News
Michael Bay Lines Up Next Two Projects, Including Robopocalypse
The Transformers director appears to be staying in the world of sentient robots with one of his next two movies.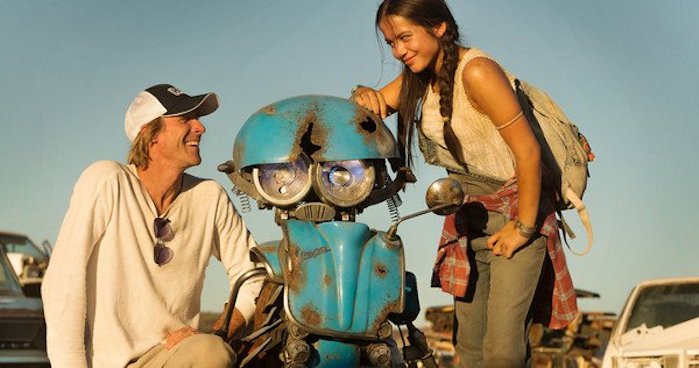 Michael Bay sure loves robots. After shepherding the Transformers franchise for a decade today it was announced that Michael Bay's next two projects will contain an adaptation of Daniel H. Wilson's sci-fi novel Robopocalypse.
Before we talk about Bay's obsession with sentient machines, the other project among the pair of films Bay has attached himself to is 6 Underground. An original idea from the writer/producer duo behind Deadpool, Rhett Reese and Paul Wernick, 6 Underground is set to begin production in 2019. Details on the script are currently unknown, but Skydance's David Ellison is producing alongside Dana Goldberg, Don Granger, and Bay. Thinking about the pairing, Bay's comedic sensibilities seem like they'd mesh well with Reese and Wernick's.
Now back to the robots. Steven Spielberg was once attached to direct the adaptation of Robopocalypse a story centered on a war between infected, self-aware robots and electronic devices against human beings, but he appears to have ceded control to Bay. Spielberg and Bay have a past relationship, as the former chose the latter to direct the original Transformers. With 6 Underground slated to appear in front of cameras first, it could be quite some time before Robopocalypse makes it to theaters.
All that work and no play makes Bay a busy boy! (Sorry)