News
Michael B. Jordan to Produce, Possibly Star in WWII Drama
The film is called The Liberators, and is about the all-black 761st regiment that fought in World War II.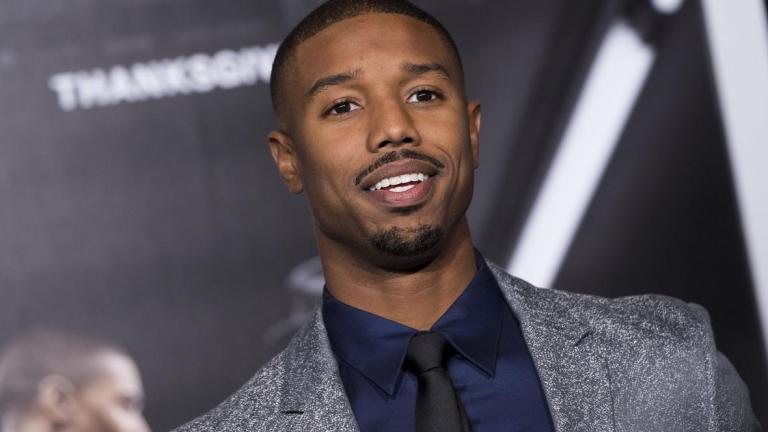 Michael B. Jordan is one of the most exciting actors in Hollywood. From his early days on The Wire and Friday Night Lights to his more recent successes like Creed and Black Panther, Jordan is a creator to watch… which is why it's exciting to hear he is throwing his weight behind an upcoming World War II drama.
According to Variety, Jordan has signed on to produce The Liberators, a film that tells the story of the 761st regiment, and entirely black regiment, in World War II. The actions of the 761st regiment would lead to the desegregation of the armed forces. It's unclear, at this point, if Jordan would star in The Liberators, as well as produce, but, obviously, that would be awesome. There is precedent. Jordan is both starring in and executive producing the HBO miniseries Fahrenheit 451, which he will be appearing opposite Michael Shannon.
Jordan is producing alongside Safehouse Pictures' Tory Tunnell and Joby Harold, with Matt Schwart acting as executive producer, and Outlier Society Production's Alan Mayo. Warner Bros. won the bid for the script, which was apparently a highly-competitive situation. At this point, The Liberators is a spec script written by Madison Turner. Turner has previously written the script for 6 Below: Miracle on the Mountain.
This isn't the only way in which Jordan is increasing his behind-the-scenes presence. He will be making his directorial debut with an on-screen adaptation of the young adult novel The Star Beneath Our Feet, a project that is also under the Outlier Society Productions banner.
More news on The Liberators as we hear it.