News
Mia Wasikowska joining Guillermo del Toro's Crimson Peak?
Emma Stone is out of Guillermo del Toro's Crimson Peak, and Mia Wasikowska is set to take her place...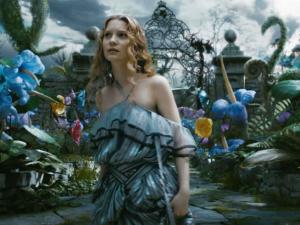 With Pacific Rim heading to cinemas in a matter of weeks, Guillermo del Toro's attention will soon be able to turn to his already-announced next project, the supernatural thriller Crimson Peak.
The movie has already attracted quite a cast, with Charlie Hunnam, Jessica Chastain and Benedict Cumberbatch on board. Emma Stone had been set to feature too, but she and the project parted ways when cursed scheduling difficulties got in the way. In her place though is a more than able replacement: it's Mia Wasikowska. Her career's riding rather high at the moment, aided by the excellent Stoker, and she seems a strong choice to cast in pretty much anything.
Crimson Peak is set to movie early next year. It may be ready before the end of 2014, too.