News
Metro 2033 Movie Adaptation Coming in 2022
Metro 2033's harsh vision of the end of the world will be coming to the big screen.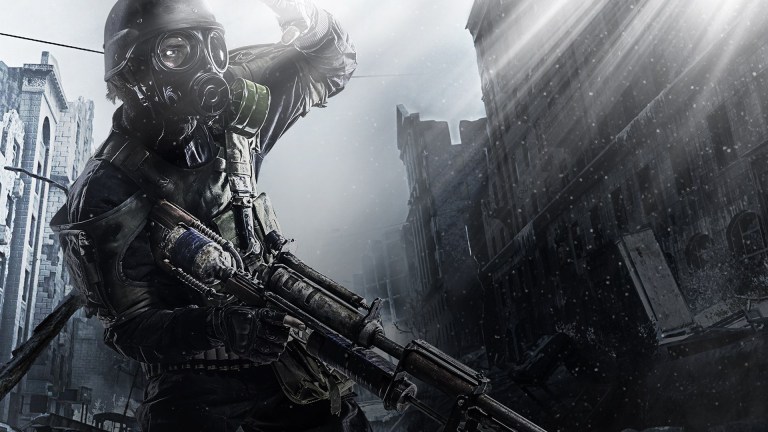 Variety is reporting that Metro 2033, the post-apocalyptic sci-fi novel from Dmitry Glukhovsky, is being adapted into a movie. 
"The book by this Russian author has become known throughout the world, and it is embedded in the cultural code of sci-fi fans and gamers all over the planet," says producer Valery Fedorovich of the project. "For us and Gazprom Media Holding, this is a dream project, the most ambitious and large-scale film that we have ever launched. We intend to invest an unprecedented sum … in the production and promotion of this movie both in Russia and abroad."
Glukhovsky weighed in on the deal by stating that he has received adaptation offers for years now but was previously unsatisfied with the proposed deals. Now, though, he believes he has found the perfect partners for this project. 
"In Russia, I didn't see any producers who could make a good [screen adaptation of] this book," said Glukhovsky. "It just seemed impossible. But now I finally met a team that I can entrust 'Metro' with. Our ambitions turned out to be similar: to create a world-class blockbuster and stun even those who have read the trilogy and know it by heart. So as not to disappoint them, I am ready to become a creative producer of the movie and help create it with both my advice and action."
While we know some of the producers involved with the project, there's still no word on the movie's writer or director, but we do know that it is set to premiere in Russia on January 1, 2022. If everything goes according to plan, we should see an international release of the movie around that same time. 
While this won't be a direct adaptation of the Metro games, those games did stick fairly close to the book series in many respects, so we expect this project to feel familiar to the many Metro game fans out there. It's also why we kind of lump this project in with The Witcher, Mortal Kombat, and Uncharted when talking about the odd resurgence of video game adaptations that we seem to be experiencing. 
Matthew Byrd is a staff writer for Den of Geek. He spends most of his days trying to pitch deep-dive analytical pieces about Killer Klowns From Outer Space to an increasingly perturbed series of editors. You can read more of his work here or find him on Twitter at @SilverTuna014. 
Read and download the Den of Geek SDCC 2019 Special Edition Magazine right here!